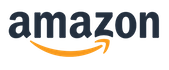 Amazon Speeds Desktop Deployment for 25,000 Global Workers Using Amazon WorkSpaces
The Amazon Client Engineering team manages and supports IT services within Amazon and is responsible for managing the company's devices. The retailer has hundreds of thousands of employees across the globe.
Several years ago, a growing number of contractors in the US and worldwide needed fast, secure access to desktops to perform their work. These employees assist with various technical projects and work for the Amazon Employee Resource Center to help respond to human resources requests. To accommodate these workers, the Client Engineering team needed to strictly control access to specific internal sites. "We wanted to provide access as quickly as possible, but we had to ensure it was easy to configure and manage that access," says Andrew Blackard, manager of client engineering at Amazon.
The Client Engineering team also spent a long time configuring and shipping laptops to these workers. "We had to set up laptops and send them to remote sites, but sometimes those devices were held up for inspection in customs resulting in site launch delays. There were also security concerns around having Amazon assets leave our custody during shipment," says Blackard. "Once the laptops reached their destination, contractors used a VPN to get into the corporate network, and there were often latency issues. It just wasn't an efficient or frugal way for us to onboard contractors."

Amazon WorkSpaces has become the de facto model for onboarding new remote employees, contract workers, and subsidiaries. We see it as a way to help Client Engineering be more agile and more responsive to business needs."

Andrew Blackard,
Manager, Client Engineering, Amazon

Provisioning New Desktops in Minutes
To address its challenges, the Client Engineering team began a pilot program using Amazon WorkSpaces for 500 global contractors. Amazon WorkSpaces is a managed desktop-as-a-service (DaaS) solution that enables the provisioning of desktops in minutes. "Once our WorkSpaces environment was up and running, adding new users—whether by the tens or by the thousands—was simple and fast," Blackard says. "Because WorkSpaces are accessible over the internet from anywhere in the world, and the WorkSpaces service is always expanding to new regions (with a dozen regions supported today), Amazon's operations are free to expand unbounded by infrastructure availability or latency concerns."
Using Amazon WorkSpaces, the Client Engineering team greatly reduced desktop deployment time for contractors. "We only need to provision accounts to set up Amazon WorkSpaces, which takes minutes instead of the three months we would normally spend shipping PCs and putting infrastructure in place," says Blackard. "All the usual IT touchpoints go away with WorkSpaces, so contractors can access the resources they need immediately."
Maintaining Security and Reducing Risk of IP Exfiltration
As Amazon expanded its outsourcer footprint to include additional contractors, such as call center employees who supplement full-time support staff for Amazon customers, the Client Engineering team needed policies to determine the level of access contractors required to do their jobs. "Using Amazon WorkSpaces, we can make sure that any outbound traffic from a WorkSpace is first funneled through a web filter, which in turn only permits access to the internal sites we choose. It's easy for IT to configure and manage access," says Blackard.
Onboarding Newly Acquired Businesses Quickly and Securely
Based on the initial success of the contractor program, the Client Engineering team expanded the use of Amazon WorkSpaces to new areas where the need for fast, highly secure, and scalable access was required. One example is the need to quickly give new employees access to the Amazon Corporate IT network following an acquisition. "Amazon acquired a company in India, and we were able to onboard the new employees very quickly using Amazon WorkSpaces," says Blackard. The Client Engineering team initially used Amazon WorkSpaces to enable desktops for about 70 remote employees from the new India subsidiary. That number gradually grew to 2,000 once the team saw the benefits of simplified deployment with Amazon WorkSpaces. "WorkSpaces has now become the default method of onboarding employees after an acquisition."
Saving Millions of Dollars
As Amazon brings on new subsidiaries, it saves money that would previously have been used for physical infrastructure. "We save millions of dollars for every subsidiary we onboard, because Amazon WorkSpaces can be deployed in many different regions and the solution circumvents the need for physical logistics like shipping hardware and the buildout of network connections," Blackard says. Overall, Amazon WorkSpaces is expected to contribute to an annual savings of more than $17 million for Amazon across all use cases.
Enabling Highly Secure, Self-Service Access for Remote Employees
Amazon IT has also developed self-service tools for Amazon WorkSpaces users. "We chose to divert support investments and put self-service solutions in users' hands," says Blackard. "We are enabling self-service for concepts that traditionally require physical contact with IT Support, such as requests for more RAM or higher CPU performance. This is cheaper in the long run, scalable, and often results in more expedient resolution of issues."
As a result, Amazon IT has rolled out Amazon WorkSpaces to even more remote employees, bringing the total number to more than 25,000 users—all supported by two Amazon engineers. "Amazon WorkSpaces has become the de facto model for onboarding new remote employees, contract workers, and subsidiaries," says Blackard. "We see it as a way to help Client Engineering be more agile and more responsive to business needs."
To learn more, visit aws.amazon.com/workspaces.
---
About Amazon
Amazon.com is the world's largest online retailer. Amazon is guided by four principles: customer obsession rather than competitor focus, passion for invention, commitment to operational excellence, and long-term thinking. Customer reviews, 1-Click shopping, personalized recommendations, Prime, Fulfillment by Amazon, AWS, Kindle Direct Publishing, Kindle, Fire tablets, Fire TV, Amazon Echo, and Alexa are some of the products and services pioneered by Amazon.
Benefits of AWS
Gives 25,000 global contractors, remote employees, and other users fast, restricted access to resources
Onboards new users in only minutes instead of months
Expected annual savings of more than $17 million
Reduces demand on IT support by enabling self-service capabilities
---
AWS Services Used
Amazon WorkSpaces
Amazon WorkSpaces is a managed, secure Desktop-as-a-Service (DaaS) solution. You can use Amazon WorkSpaces to provision either Windows or Linux desktops in just a few minutes and quickly scale to provide thousands of desktops to workers across the globe.

---
Get Started
Companies of all sizes across all industries are transforming their businesses every day using AWS. Contact our experts and start your own AWS Cloud journey today.