AWS DeepRacer Events
Limited time promotional credit offer
This offer expired on May 31, 2022. For more details regarding AWS DeepRacer events, check out awsdeepracerevents.com.
Put your team on the fast-track to ML success
Up leveling ML skills for your team can be hard. Investing valuable time and financial resources to educate at scale is even more difficult. AWS now makes learning ML even more accessible to your team by adding AWS Promotional Credits to a suite of AWS DeepRacer event hosting tools; so you can focus on developing your team's skills without the hurdles.

Customers that started planning an AWS DeepRacer event before May 31, 2022 with 100 or more participants were eligible to receive a discount in the form of $50 in AWS Promotional Credits per participant up to a maximum of 2,000 participants (a maximum value of $100,000).
If your event had between 50 to 99 participants, then your organization was eligible to receive $25 in AWS Promotional Credits per participant (a maximum value of $2,475).

How to qualify for credits
Contact your AWS account team to start planning
Register your interest before May 31, 2022 by contacting your account team to start planning. You'll receive expert support to walk you through the AWS DeepRacer Event planning process. If you don't yet have an AWS account team, or are unsure where to start, you can get rolling by reaching out to the AWS DeepRacer team directly.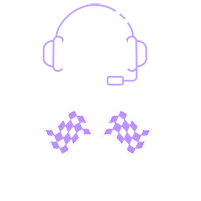 Build your AWS DeepRacer event
AWS DeepRacer Events offer solutions for any organization size to fit your business needs. Whether in-person, remote, or hybrid, AWS DeepRacer makes it easy to bring your team together to learn foundational ML concepts. During planning, you'll create an AWS DeepRacer community race in the AWS console, to enable participants to test their skills on a private leaderboard.

Host your event before Sept. 1, 2022
During your event, an AWS DeepRacer Pit Crew expert will present a workshop for your team, helping them to go hands on to build a model in under 90 minutes. Once participants train a
model and submit to your private leaderboard, they've qualified to earn promotional credits to offset the cost of training. When you're private race ends, AWS DeepRacer Promotional Credits will automatically be applied to the organizer's account to offset the costs of training.

Making ML education fun and easy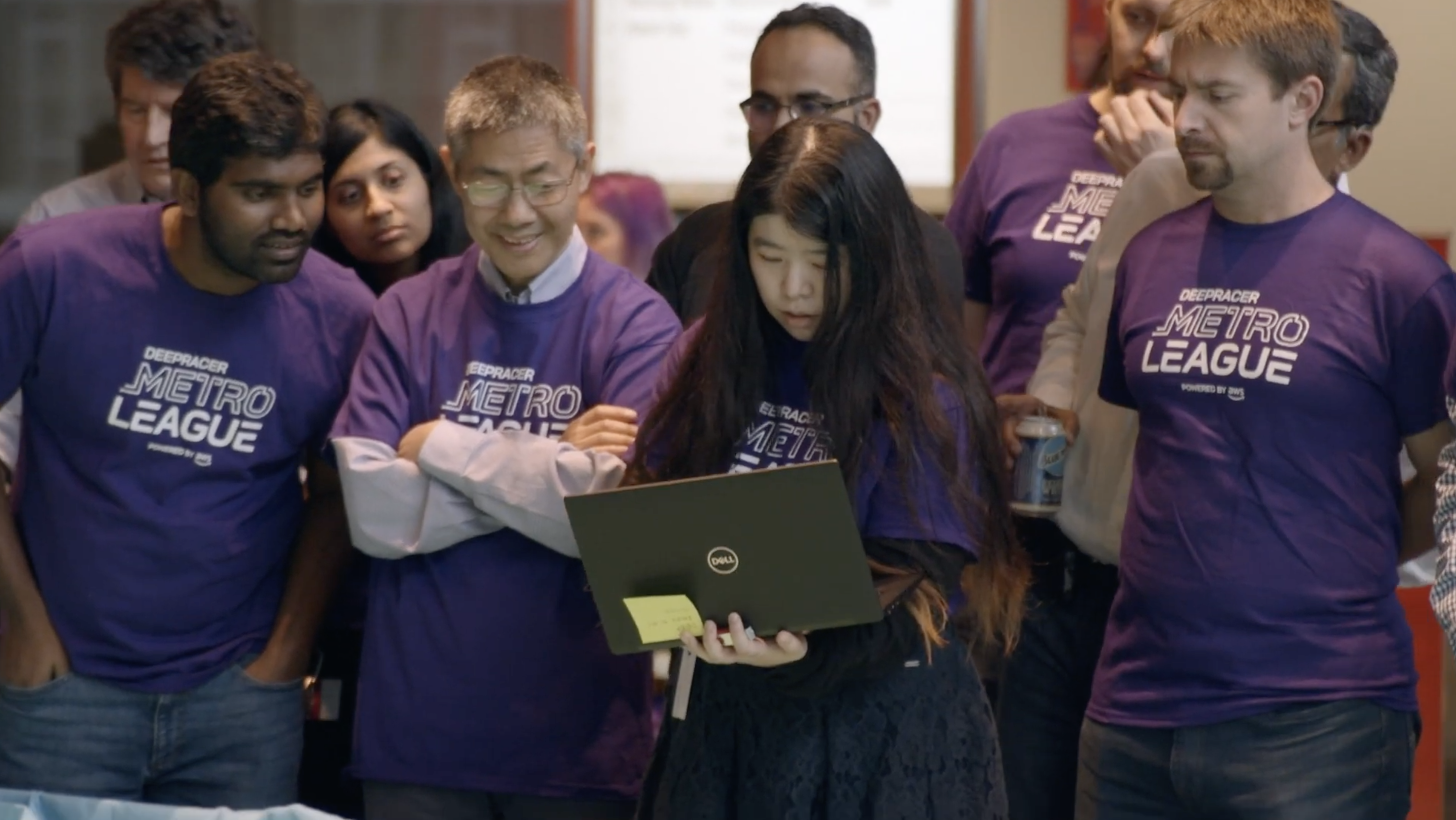 For many, the hardest part of learning ML is finding the starting line. The same is true for organizations adopting ML to up-their team's ML skills, from the beginner with no ML experience to the advanced ML practitioner. AWS DeepRacer events can help shift an organization's ML journey into high gear through the fun of going hands-on to race autonomous vehicles.
As organizations ease employees back into offices and adapt to new hybrid and remote work structures, business leaders are seeking solutions to bring their teams together across multiple locations to cultivate a positive work culture. To help expedite your team's work with ML, AWS DeepRacer has helped over 700 AWS customers foster collaboration for tens of thousands of employees through ML with AWS DeepRacer events.
Flexible tools to fit your needs
Start with workshops from AWS experts
Get rolling right away with free on-demand workshop resources, or schedule a live workshop from an AWS DeepRacer Pit Crew expert at no cost (in-person or virtually). During the 90 minute hands-on course, participants will learn the basics of reinforcement learning to train their first model.
Manage users from a single account
With an AWS DeepRacer multi-user account, organizers can provide racers access to the AWS DeepRacer service under their AWS account ID, monitor spending on training and storage, enable/disable training, and view/manage models for every user using their AWS account from the AWS DeepRacer console.
Create a private race for your event
Create a private community race for your team to participate in with just a few clicks. Encourage each attendee to apply their learning by submitting their models to your race. You will receive AWS Credits for each participant on the leaderboard once the race closes.
Broadcast globally with LIVE race tools
Simply set the date and time for the event and choose whether to broadcast the LIVE stream privately to your org or publicly for anyone to watch on popular live-streaming platforms such as Twitch. AWS DeepRacer LIVE race documentation provides resources such as ready to use video templates and frames for streaming, and quick start guides for setting up a stream.
Race in-person with physical devices
There's no better way to experience ML than by going hands-on to see your model perform on a real track. With options ranging from white glove track rental event services to downloadable track print files for DIY assembly, AWS DeepRacer physical races have a solution to fit nearly every budget. Our expert pit crew will join your team on site to help you run a successful race day.
Frequently asked questions

Q: What are the minimum and maximum credits offered?

An AWS DeepRacer event must have at least 50 participants in order to be eligible for this promotion, which would generate a discount in the form of $1,250 in AWS Promotional Credits (50 participants x $25). The maximum amount of credits discount that a customer can receive is $100,000 (2,000 participants x $50). To qualify, unique participants must join the customer's internal race following their workshop event. Events with fewer than 50 participants will not qualify for a discount.


Q: When does this offer expire?

This offer is valid for customer events that are requested by 5/31/2022 and hosted before 9/1/2022. AWS reserves the right to end or adjust this promotion at any time at their sole discretion.


Q: Do I need to be an existing AWS customer?

No, any business or organization is eligible to participate in the Credits for Customers program wherever AWS service is offered. To participate, customers must create an AWS account and host an AWS DeepRacer event for 50 or more employees, customers, or participants.


Q: Do I have to host an in person AWS DeepRacer event to qualify?

No. Although we recommend considering an AWS DeepRacer in-person race for your AWS DeepRacer Event, teams working remotely or distributed across multiple regions can take advantage of AWS DeepRacer LIVE racing tools or Community Races to connect their teams virtually from anywhere across the globe. Qualification for credits is counted by submissions to the organizer's Community Race in the AWS console, and no in person meetup is required.


Q: How long are the credits valid, and what AWS services can I use them for?

Credits are valid for 90 days from the applicable disbursement date. and may be used only on the AWS DeepRacer service inside the AWS console. AWS Promotional Credits are subject to the terms and conditions found at https://aws.amazon.com/awscredits/


Q: What if my event is taking place after 9/1/2022?

Start planning your event with your account team today or by requesting your event on www.awsdeepracerevents.com. AWS will honor events requested during the promotion window while supplies last, with priority given to events that are confirmed first. Events occurring after 9/1/2022 are not guaranteed but will be considered on a case by case basis depending on scale and planning complexity.


Q: What if I meet the threshold for credits (50) in workshop attendence, but less than the minimum requirement submit to my community race?

All events will be measured by number of unique participants in the organizer's community race, and must meet a threshold of 50 users. We recommend highlighting this during the workshop portion of your event, and integrating 1st model submission into your hands-on workshop day to ensure you meet the minimum number of participants.


Q: How are AWS Promotional credits distributed through this promotion?

During event planning, you (the event organizer) will provide 1/ the AWS account ID being used to organize your event 2/ the unique URL for your community race (provided within the Community Race tool) and 3/ the end date for your community race. If you elect to use AWS DeepRacer multi-user account management, within 5 business days from the close of the community race portion of your event AWS Credits will automatically be applied to the organizer's account to offset training costs incurred that month. Any unused promotional credit can be used for continued model training and storage by your users.

If you elect to not use AWS DeepRacer multi-user account management, individual credit codes will be manually shared with the event organizer to distribute amongst participants. With this method, AWS is not responsible for any costs incurred as a result of failure to apply AWS Promotional Credits by users before the close of the billing cycle.

Q: Do I have to use AWS DeepRacer Multi User Account Management to host my event?

No, organizers are not required to use Multi User Account Management, although we strongly recommend considering if this will work for your organization as it will significantly simplify your credit reconciliation at the end of month. Organizers using Multi User Account Management can claim a single credit code and apply to one organizer account to cover all sub accounts sponsored by that account. If your organization prefers that each participant use their own AWS account, be sure to specify your preference when reporting your race to your account team.


Q: How do I avoid incurring a model training cost on my account, or my employee's accounts?

AWS billing cycles end on the last day of each month and charges are applied on the third day of the following month. In order to use AWS Promotional Credits to offset your training spends, credits MUST be applied to the account before the close of the billing cycle on the last day of the month. If a credit is not applied in the month that spends are incurred, unpaid accounts cannot be retroactively reconciled with credits and will be applied to charged to the billing method associated with the account. If the AWS Promotional Credits are not applied prior to billing cycle close, they will still be valid on future billing cycles for net new service usage.

During the Credits for Customers promotion, in order to receive credits for your participants they must submit to your community race inside the AWS console and that race ID (url) must be reported to your AWS account team to claim your credits. Due to credit request processing requiring up to 5 business days we recommend organizers host their workshops in the first half of the month and end their community race submission by the 21st of any month. This will provide ample time to submit your race for reporting, and apply your credits to your account before the billing cycle closes.