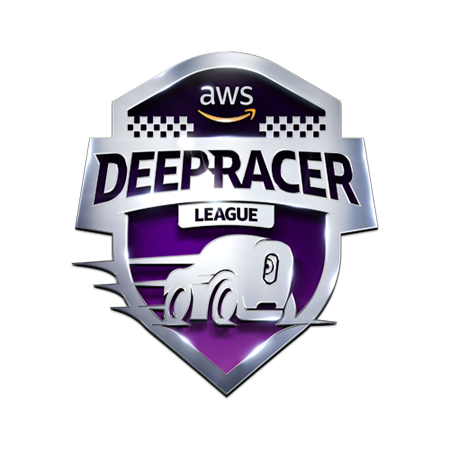 AWS DeepRacer League
Welcome to the world's first global autonomous racing league, open to anyone. It's time to race for prizes, glory, and a chance to advance to the AWS DeepRacer Championship Cup at re:Invent 2019 to win the coveted AWS DeepRacer Cup. Get on the track to compete online in the monthly Virtual Circuit races or in-person at Summit Circuit race events worldwide.
Virtual Circuit
Race virtually via the AWS DeepRacer console
Race Online Sept 1 - 30: Cumulo Carrera

Get started for free! We've got all new racers covered for up to 10 hours of training, so you can enter the AWS DeepRacer League at no cost to you.
The September race is the fifth stop in the Virtual Circuit World Tour. Create and train a model to master the Cumulo Carerra and submit your model for a chance to win an expenses paid trip to Las Vegas, NV, and compete for the Championship Cup at re:Invent 2019!

Summit Circuit
Race in-person at an AWS event
Regional Challenge: Asia & Middle East
This challenge is open to all developers from league eligible regions of Asia and Middle East. See how you stack up against others from your part of the world!
Rookie Challenge
Even the best in the league had to start somewhere. Submit your first model to the virtual leaderboard today to be automatically entered for a chance to win!
Get Ready to Race

Pick a race
Developers can put their skills to the test by competing in the Virtual Circuit, on virtual tracks inspired by famous raceways to be revealed each month. You can race for prizes and glory and a chance to win an expenses paid trip to the AWS DeepRacer Championship Cup at re:Invent 2019.
Join us in-person in the Summit Circuit at any of the 20 AWS Summits, Amazon re:MARS, and re:Invent 2019 where we will help you build and train a model at a workshop, or you can bring one you have trained at home. You can then put your model to the test and compete on the track in the expo.
Pick up some racing tips
Whether you are new to machine learning or ready to build on your existing skills, take a drive through the pit lane to pick up some racing tips and connect with the DeepRacer community. Share best practises and racing strategies with fellow drivers, and get ready to compete.


Race, win prizes, score points
Race at any of the Summit Circuit races or Virtual Circuit races, with no limit to how many races you compete in. Top the leaderboard in one of the Virtual Circuit or Summit Circuit races and you'll be eligible to go on an expenses paid trip to AWS re:Invent in Las Vegas to compete in the AWS DeepRacer knockout rounds. The top 10 racers in each race win AWS DeepRacer Cars (or equivalent).
You'll receive points for each race you participate in and your points will accumulate throughout 2019. At the end of the 2019 season, the top point scorers in each circuit will be eligible to win a trip to compete in the AWS DeepRacer knockout rounds at re:Invent 2019. See the official AWS DeepRacer League Rules for full details.

Join the race and you could be the 2019 AWS DeepRacer League Champion!

AWS Deepracer tv
AWS DeepRacer TV follows the world's first global autonomous racing league, featuring developers of all skill levels hoping to qualify for a chance to win the Championship Cup at AWS re:Invent 2019. Build, Train, Tune, Race!
Episode 1 kicks off 2019 DeepRacer TV competition coverage in Amsterdam
Episode 2 heads down under as competitors in Sydney vie for the top spot
Episode 3 crosses the pond for the London stop of the AWS DeepRacer Summit circuit
Episode 4 follows the fierce competition of the Tokyo Summit race
Episode 5 brings us to the Big Apple for the New York City Summit
latest news
All the latest news and features from the world of AWS DeepRacer
AWS DeepRacer League Rules
Information on AWS DeepRacer League Rules and eligibility requirements.
Learn more

Learn more about pricing
Information on AWS DeepRacer pricing and integration with other AWS services.

Learn more