AWS DeepRacer League
Welcome to the world's first global autonomous racing league, driven by machine learning (ML). Developers of all skill levels; get hands-on to improve your ML expertise while racing to win prizes in competitions around the globe.

The checkered flag is out!
The 5th season of the AWS DeepRacer League brought about an entirely new structure with more opportunities to apply your ML skills and win prizes than ever before, including more ways to get recognized for your accomplishments on a local and global scale. Find out how you can still compete to earn prizes and a spot in the Championships during the final month of racing below.

Win an exotic car racing experience in Las Vegas
October is the 8th and final month of the 2023 AWS DeepRacer League Virtual Circuit qualifying races. In addition to regular monthly and season long prizing opportunities, this month one skilled developer who achieves the fastest time on the global leaderboard will earn the opportunity to receive an exotic car racing experience during AWS re:Invent 2023. Don't miss your chance to drive high performance supercars on a real track in Las Vegas - start competing today! See official rules for complete terms and conditions.
Compete monthly in the Virtual Circuit
The Virtual Circuit is fully reimagined for 2023 with all-new country, regional, and global competitions. Compete each month with other developers in your country to earn prizes and qualify to represent your region on the global stage. Also new for 2023 - developers can access national, regional, and global season standings, earn points each month, and compete for the cumulative points titles. The top points earner in each region and globally will earn the opportunity to participate in the championships.

DBro Super Raceway
Format: time trial | Laps: 3 continuous | Penalties: 3 seconds
Named after league veteran Darren "DBro" Broderick, this 57.89m track features 2 lightning fast dragstrips and an unforgiving technical section of hairpin turns and cutbacks now in a clockwise direction for the first time this month. In this final race of the 2023 Virtual Circuit season in addition to all standard league prizing the top racer globally will have the opportunity to receive an exotic car racing experience on a real track in Las Vegas!

How to win prizes in the Virtual Circuit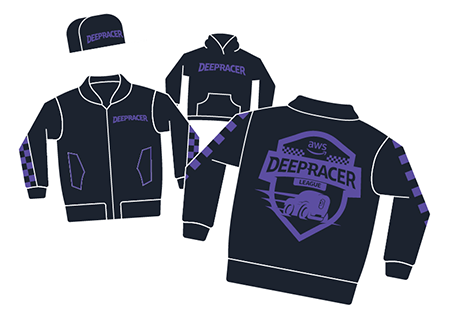 Finish top 10% in your country in any monthly race
Compete each month in Virtual Circuit races with peers from your country. If you finish a race in the top 10% of participants within your country you'll qualify to receive a $50 Amazon.com gift card that can be used to purchase DeepRacer swag and more!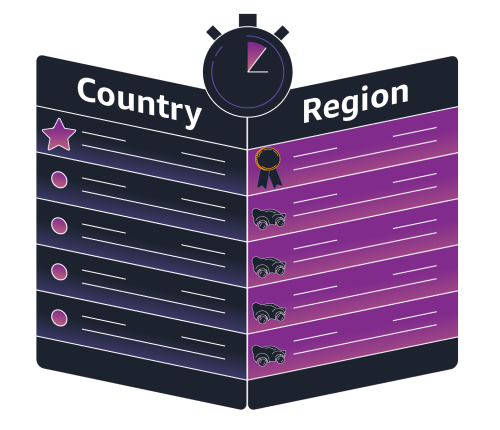 Top your region in any race to win BIG
By submitting to the monthly Virtual Circuit, your model is also evaluated against other developers from across your region. The top 5 developers in each region monthly receive a $400 USD Amazon.com voucher which can be used to purchase an AWS DeepRacer device and more. In addition, the number 1 racer from each region monthly will have the opportunity to receive the Virtual Circuit Grand Prize: an expenses paid trip to AWS re:Invent to compete in the AWS DeepRacer League Championships.
Middle East & Africa | Asia Pacific | Europe | Greater China | South America | North America

Compete all season long to earn points
Earn points towards your national, regional, and global season standings by competing throughout the year. 1st place finishers receive 10 points, 2nd place 9 points, and so on to 9th place which receives 2 points towards their respective 2023 season standings. All participants 10th and below receive 1 point for each month they race.
The top 3 developers in each country will earn the national season standings title along with a shareable profile badge. The top season long developer in each region will earn the regional title, a badge, and the opportunity to advance to the Championships. Finally, the top developer globally in 2023 will earn the global season title, badge, opportunity to advance, and a Winner's Circle Driving experience.
Compete in the Championships for an opportunity to earn your share of the $43,000 prize purse

The 2023 AWS DeepRacer League Championship Prize purse is 115 percent larger than ever before, with a total of $43,000 USD in cash prizes up for grabs to top racers this year. The first place champion will win $20,000, second place receives $10,000, third and fourth will each win $5,000, and fifth place will earn $3,000.

AWS DeepRacer League Summit Circuit
The Summit Circuit returns to 12 AWS Summits around the globe in 2023. Find a participating Summit in your region to compete for prizes and glory. The top 3 developers at each Summit have the opportunity to earn an AWS DeepRacer device, while the fastest developer at each Summit race will earn the opportunity to advance to participate in the AWS DeepRacer League Championships at AWS re:Invent 2023.
Paris |

April 4

Berlin |

May 4

London |

June 7

Madrid |

June 15

Sydney |

April 4

Mumbai |

May 18

Shanghai |

July

Taipei |

August

Tokyo |

April 20

Hong Kong |

May 23

D.C. |

June 7-8

New York |

July 26
Try AWS DeepRacer Arcade on your mobile device
The AWS DeepRacer Arcade for mobile is a free, browser based car racing game that teaches you the fundamentals of machine learning.
During a quick tutorial, you'll learn how AWS DeepRacer leverages reinforcement learning to navigate autonomously around the track. After, you'll get to use your mobile device to complete a lap around a real DeepRacer virtual track against one of our pre-trained machine learning models. Submit your time to the global leaderboard to see how you stack up; there is no credit card or log-in required to play the arcade.
The FASTEST way to learn Machine Learning, literally.
AWS DeepRacer League brings developers from all over the world together through Machine Learning (ML) competition. With hands-on training, participants learn to build reinforcement learning (RL) models to race on an AWS DeepRacer device and in the 3D virtual racing simulator. Whether you're a seasoned pro at the top of the global leaderboard or developing a model for the first time, AWS DeepRacer is the fastest way to get rolling with ML. Explore the educational resources below to kickstart your ML journey, then get hands on in console to take to the track.

Take an online course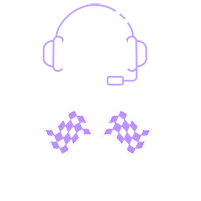 Learn the fundamentals in this free AWS Training & Certification course
Build Your Model
Get hands-on and build your model in 50 mins with this workshop
Congratulations to the 2022 AWS DeepRacer League Champions
Over 150,000 developers participated in AWS DeepRacer in 2022 from over 160 countries around the globe. From March to November the top 50 emerged from AWS Summit and Virtual Circuit racing; earning a trip to AWS re:Invent 2022 in Las Vegas and a chance to compete for the Championship Cup and $20,000 cash purse.
After 2 days of fierce competition on the all new and ultra challenging AWS DeepRacer 2022 Championship Speedway, 3 classmates from National Yang Ming Chiao Tung University in Taiwan made their way through the field to the finals. Watch as Yoway, I-Lee, and ZhengYi lay it all on the line with a single lap to determine who will be crowned the 2022 league champion.

To read more about the championship experience and join a global community of AWS DeepRacer developers head over to deepracing.io.
AWS DeepRacer TV
AWS DeepRacer TV follows the world's first global autonomous racing league, featuring developers of all skill levels as they progress their machine learning skills Tune in as racers from all over the globe face off as they hope to qualify for a chance to win the Championship Cup at AWS re:Invent.
Things are heating up on the virtual track! Join as the AWS DeepRacer League finds the best developers in the world in a competition like no other.

See the drama unfold in episode 6 as 64 of the world's best AWS DeepRacer developers face off in the re:Invent Championship Cup knockout rounds.
Season one ends with a bang as the field of 64 finalists is winnowed down to crown the 2019 champion.
More hands-on learning
Explore the portfolio of educational devices designed for developers of all skill levels to learn ML in fun, practical ways. Get started with reinforcement learning with AWS DeepRacer and express your creativity through generative AI with AWS DeepComposer.

AWS DeepRacer League Rules
Information on AWS DeepRacer League Rules and eligibility requirements.
Learn more
The 2023 AWS DeepRacer League competition administrator is PromoVeritas Ltd. Participants in the 2023 AWS DeepRacer League and AWS DeepRacer Student League can expect to receive prizing communication from noreply@awsdeepracerleaguewinners.com within fifteen business days of the close of each event.

Learn more about pricing
Information on AWS DeepRacer pricing and integration with other AWS services.

Learn more