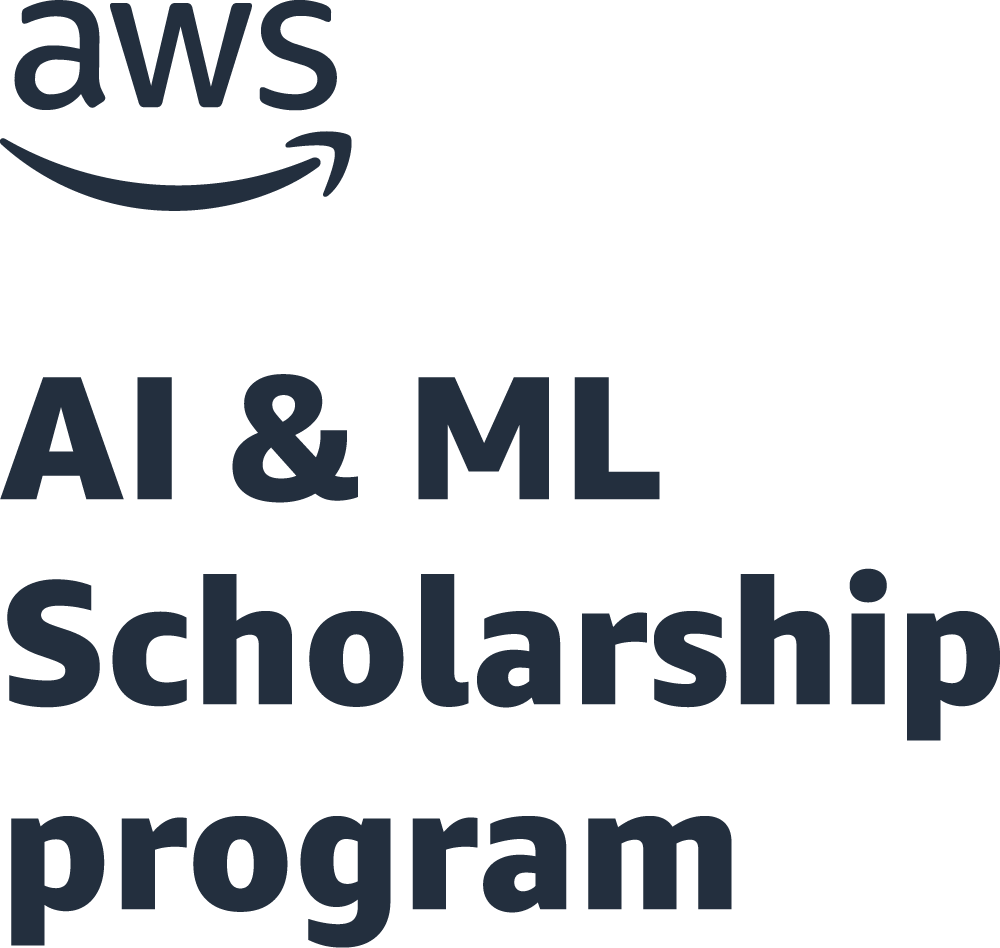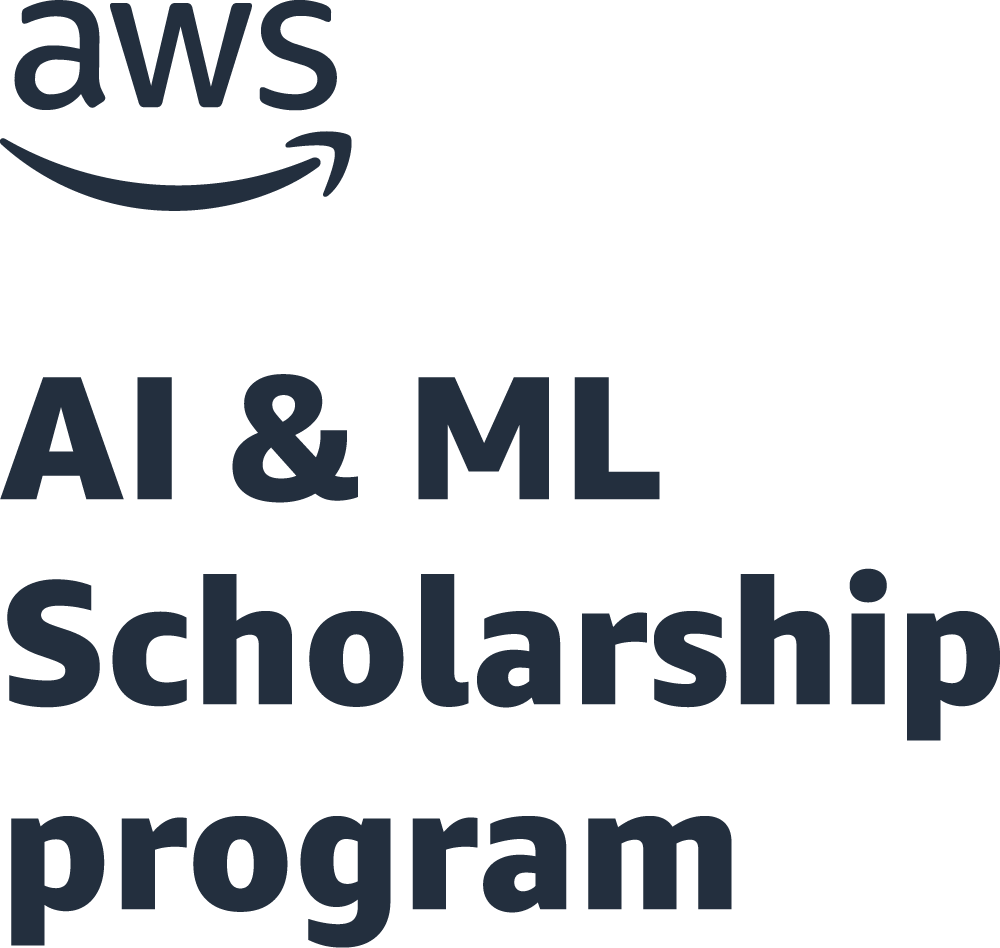 Access to hands-on learning, scholarships, and mentorship for people underserved or underrepresented in tech

The AWS Artificial Intelligence (AI) and Machine Learning (ML) Scholarship program, in collaboration with Intel and Udacity, aims to help underserved and underrepresented high school and college students learn foundational ML concepts to prepare them for careers in AI and ML.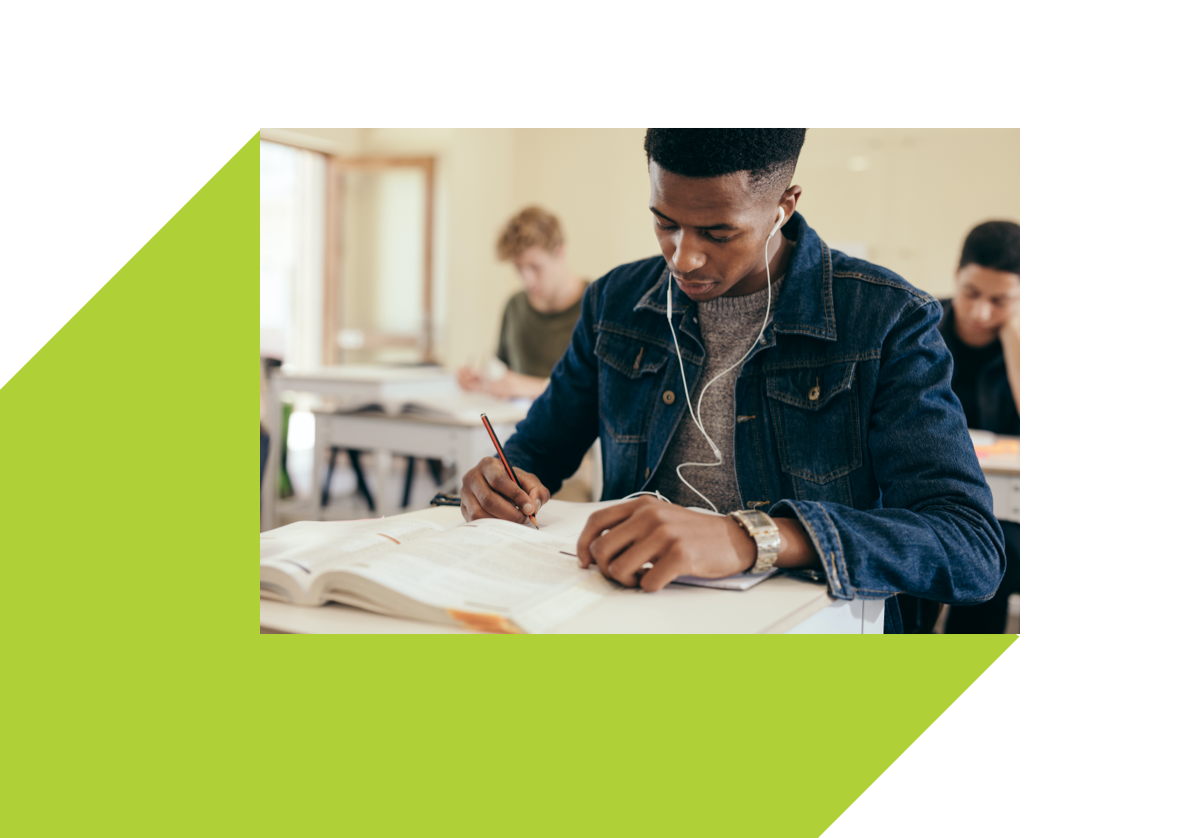 Start your journey in tech with scholarships and mentors
Students can take advantage of Udacity Nanodegree scholarships, mentorship, and career development opportunities by opting into the AWS AI & ML Scholarship program on AWS DeepRacer Student. Participants can earn up to two of 2,500 scholarships awarded annually to assist them in pursuing a career in AI & ML. Students qualify to apply for the AWS AI & ML Scholarship program by completing learning modules and quizzes on AWS DeepRacer Student and then applying those skills by going hands-on to participate in the league.

Features and Benefits
Learn ML faster with AWS DeepRacer Student
AWS DeepRacer Student is an all-new free service for students over the age of 16 enrolled in high school and higher education institutions around the globe.
Applicants can access 20 hours of AWS AI & ML content, receive 10 hours of model training, and 5 GB of storage per month to participate in the AWS DeepRacer Student League (a global autonomous racing competition exclusively for students).
Fast-track your career with scholarships
2,000 students per year will receive scholarships for the Udacity AI Programming with Python Nanodegree program (a $4,000 USD value). This four-month collaborative virtual course teaches programming tools and techniques fundamental to machine learning, with support from Udacity teachers in weekly group sessions.
500 of the top performing students who achieve the highest scores in the first Udacity Nanodegree program can earn a second, more advanced Udacity Nanodegree. This six-month course combines deep learning and ML engineering concepts to prepare students for a career in AI & ML.
Receive mentorship from AWS and Intel ML experts
All 2,000 students in the program will receive tailored mentoring and career guidance through monthly "Ask Me Anything" seminars with top industry experts. Topics range from career development and networking, promoting diversity and equity in the tech workforce, to technical experience in the field.
Participants in the second Nanodegree program will receive a full year of one-on-one mentorship from an AWS or Intel employee who will provide guidance for both coursework and preparing for a career in technology.
2023 Scholarship Prequalifications Now Open!
2,000 students have already embarked on the AI & ML Scholarship learning journey for the 2022 program, but qualifications for the 2023 program are now open on AWS DeepRacer Student. Get started today to complete prerequisities and you could be one of the next students kickstarting their career in AI & ML.

Getting started

Sign up for AWS DeepRacer Student and opt into the AWS AI & ML Scholarship program. There is currently over 20 hours of free content available to start learning today.

Track your progress for the AWS AI & ML Scholarship program requirements while you learn, practice, and participate on AWS DeepRacer Student.

Submit your application starting February 1, 2023 on Udacity using a unique code you'll get once you complete the prerequisites.

Timeline Milestones (2023 Program)
October 1, 2022
Complete scholarship prerequisities on AWS DeepRacer Student to unlock your unique code and complete your application.

February 1, 2023
Applications open on Udacity. Submit your application with your unique code to enter the summer 2023 cohort - 1,000 students will be selected to receive a scholarship.
June 14, 2023
Udacity NanoDegree 1: AI Programming with Python program summer 2023 cohort begins.
Track your progress to earn your scholarship
Learn
Achieve an 80% or better on all learning module quizzes on AWS DeepRacer Student while learning about the foundations of ML.
Practice
Apply your new skills and train an AWS DeepRacer model. You receive 10 hours of model training and 5 GB of storage for free each month.


Participate
Submit your model to the AWS DeepRacer Student League with a goal of completing a lap in under 3 minutes.

Frequently asked questions