Find accurate information faster
Improve customer interactions and boost workforce productivity with intelligent search
Nearly half the time, knowledge workers fail to find the information they need to excel because information is scattered across their organization in the form of unstructured data.
Not only is this data hard to find, but your employees are often using search tools that miss the mark because they return long lists of documents that employees have to sift through. This extends the time it takes to find what they are looking for, and that's if they even find it at all.
AWS offers Amazon Kendra, an intelligent search service powered by machine learning, to address this issue. Kendra uses natural language search capabilities to help your organization quickly return accurate answers from unstructured content.

Why Intelligent Search
increase in employee productivity
lower 5-year Total Cost of Ownership (TCO) versus a traditional Enterprise Search Tool
lower Total Cost of Ownership (TCO) in year one versus a traditional Enterprise Search Tool
reduction in development costs
Benefits
Find answers faster
Connect disparate data silos with a single search interface so you can eliminate frustrating search experiences, bridge knowledge gaps, and find answers faster.

Boost workforce productivity
Empower employees and unlock the insights they need to accelerate R&D, make data-driven business decisions, and boost productivity.

Enhance customer experiences
Incorporate natural language search capabilities into your website and applications to create smarter chatbots with Q+A, more informed customer service agents, and better search experiences for your customers.

Customer stories
Accelerating research and development
"When our material scientists lead new research, they need access to information from prior relevant research —information that's buried in the many patents we hold in our huge knowledge base. Kendra lets our scientists find the information they need by handling natural language queries quickly and accurately. With Kendra, we expect our engineers and researchers will find information much faster than they did before we used Amazon Kendra."

David Frazee, Technical Director, 3M Corporate Research Systems Lab

Minimizing compliance and regulatory risk
"As an early adopter of Amazon Kendra, PwC is now developing and testing enhanced search capabilities to be implemented in our next version of RegRanger. These enhanced capabilities will allow users to ask natural language questions, which is a dramatic improvement over traditional keyword searching methods and manual reviews of documents. We are excited about the added value that Kendra will bring to our customers in regulated industries."

Chris Curran, Chief Technology Officer & Partner, PwC New Ventures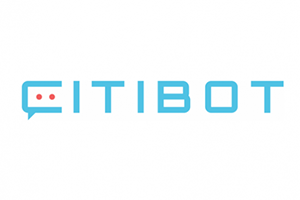 Improving customer interactions
"During the COVID-19 outbreak, some cities have been reporting a 50% abandonment rate in their call centers, and some states have reported wait times of up to three hours with ~80% of volume being COVID-19 related. We expect Amazon Kendra to enable citizens to find the answers they seek quickly by engaging with the chatbot and reduce wait times by up to 90%."

Bratton Riley, Founder and CEO of Citibot

Providing relevant information faster
"We found that by using Kendra, our clients are able to surface relevant information 10 times faster when compared to SharePoint full text search. As an example, Amazon Kendra allows product managers to ask questions in everyday language such as 'What parts are made of titanium?', quickly surfacing an answer previously not possible with keyword search and connecting them to relevant content across an enterprise-wide repository, or providing marketing managers quick access to crucial research on customer behavior."

Ollie East, Director of Advanced Analytics and Data Engineering, Tom Puch, Sr. Manager, Baker Tilly Digital | Labs

Our solution
Amazon Kendra
Reimagine search with Amazon Kendra, an intelligent search service powered by machine learning. Amazon Kendra enables a consumer-like search experience within the enterprise giving employees and customers faster access to the information they need, when they need it. To make this possible, Kendra's machine learning models continuously work to understand the content of documents and the relationships between them to deliver precise answers instead of a random list of links.
Another core differentiator for Amazon Kendra is its natural language understanding capabilities, allowing employees to run their searches by asking questions the same way they would as if asking another person. For example, employees can ask a specific question like "when does the IT help desk open?" and they can expect that Amazon Kendra will give them a direct answer to that question like "9:30 AM". Unlike keyword search where employees are forced to trawl through pages of results, Kendra will highlight the passage in the source document where it found the answer, along with links back to the IT ticketing portal and other relevant sites.
Amazon Kendra comes pre-trained across 14 industry domains, allowing it to extract more accurate answers across a wide range of business use cases from the get-go. This out of the box knowledge base, coupled with its ease of implementation puts it in a stronger position to return better answers to search queries than conventional search technologies.

Resources
Increase Employee Productivity and Delight Customers with Cognitive Search Using Amazon Kendra - AWS
Partners
Ready to get started?

Contact us
Contact Us for more information on machine learning solutions for Intelligent Search

Contact us
Do it yourself
Use Amazon Kendra to deploy your own intelligent search solution.

Learn more