Amazon EC2 P3 Instances
Powerful and high performance GPU compute instances
Amazon EC2 P3 instances are the next generation of Amazon EC2 GPU compute instances that are powerful and scalable to provide GPU-based parallel compute capabilities.
P3 instances are ideal for computationally challenging applications, including machine learning, high-performance computing, computational fluid dynamics, computational finance, seismic analysis, molecular modeling, genomics, and development of autonomous vehicle systems.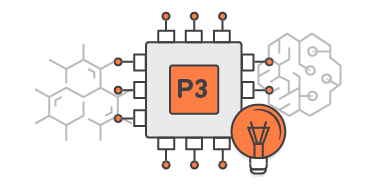 Benefits
Speed
Whether it's machine learning (training, inference), HPC workloads, or any other floating point sensitive workload, you will realize tremendous gains in processing time and throughput by using the cutting-edge performance of the NVIDIA Tesla V100 GPUs.
Agility
With P3 instances, you can take full advantage of hyper-scale cloud infrastructure to deploy GPU resources in a matter of minutes. Coupled with a pay-as-you-go usage model and AWS's rapid pace of innovation, engineering teams can bring new innovations to market faster, while optimizing their total operational costs.
Lower Cost
With the economics of hyper-scale cloud computing of AWS applied to GPU-based instances, P3 instances are fundamentally disrupting how organizations typically consume computing hardware for artificial intelligence/machine learning/high-performance computing services. You might find it more effective to leverage EC2 pricing models such as On-Demand, Spot or Reserved Instances versus building-out on-premises GPU compute clusters.
Features
Powerful Performance
P3 instances allow you to build and deploy advanced applications with up to 14 times better performance than previous-generation Amazon EC2 GPU compute instances. With up to 8 NVIDIA Tesla V100 GPUs, P3 instances provide up to one petaflop of mixed-precision, 125 teraflops of single-precision, and 62 teraflops of double-precision floating point performance. P3 instances also feature up to 64 vCPUs based on custom Intel Xeon E5 (Broadwell) processors and 488 GB of DRAM.
Scalability
For P3 instances with multiple GPUs, a 300 GB/s next-generation NVIDIA NVLink interconnect enables high-speed, low-latency GPU-to-GPU communication. This combined with Amazon EC2 ENA-based Enhanced Networking that support up to 25 Gbps network bandwidth, applications can benefit from multiple GPUs to scale-up and scale-out as needed. P3 instances are well-suited for distributed deep learning frameworks, such as MXNet, that scale out with near perfect efficiency.
Product Details
| Instance Size | GPUs - Tesla V100 | GPU Peer to Peer | GPU Memory (GB) | vCPUs | Memory (GB) | Network Bandwidth | EBS Bandwidth | On-Demand Price/hr* | 1-yr Reserved Instance Effective Hourly* | 3-yr Reserved Instance Effective Hourly* |
| --- | --- | --- | --- | --- | --- | --- | --- | --- | --- | --- |
| p3.2xlarge | 1 | N/A | 16 | 8 | 61 | Up to 10 Gbps | 1.5 Gbps | $3.06 | $1.99 | $1.23 |
| p3.8xlarge | 4 | NVLink | 64 | 32 | 244 | 10 Gbps | 7 Gbps | $12.24 | $7.96 | $4.93 |
| p3.16xlarge | 8 | NVLink | 128 | 64 | 488 | 25 Gbps | 14 Gbps | $24.48 | $15.91 | $9.87 |
*Prices shown are for Linux/Unix in US East (Northern Virginia) AWS Region. For full pricing details, see the Amazon EC2 pricing page.
P3 instances are available in AWS US East (Northern Virginia), US East (Ohio), US West (Oregon), EU (Ireland), Asia Pacific (Seoul), Asia Pacific (Tokyo), AWS GovCloud (US) and China (Beijing) Regions. Customers can purchase P3 instances as On-Demand Instances, Reserved Instances, Spot Instances, and Dedicated Hosts.
Customer Stories
Airbnb's community marketplace provides access to millions of unique accommodations and local experiences in more than 65,000 cities and 191 countries. David Benson at Airbnb said,
"At Airbnb, we're using machine learning to optimize search recommendations and improve dynamic pricing guidance for hosts, both of which translate to increased booking conversions. These use-cases are highly specific to our industry and require machine learning models that use several different types of data sources, such as guest and host preferences, listing location and condition, seasonality, and price.
With Amazon EC2 P3 instances, we have the ability to run training workloads faster, enabling us to iterate more, build better machine learning models and reduce cost."

Western Digital is an industry-leading provider of storage technologies and solutions that enable people to create, leverage, experience and preserve data. David Hinz, Senior Director Cloud and Data Center Operations, said,

"Our engineering and product development teams use high performance computing to run 10's of thousands of simulations for all areas needed to deliver new hard disk drive (HDD) and solid state storage solutions. The simulations include materials sciences, heat flows, magnetics and data transfer simulations to improve disk drive and storage solution performance and quality.
Based upon early testing, the new P3 instances can allow engineering teams to run GPU-accelerated modeling and simulations at least three times faster than currently deployed GPU solutions. We are looking forward to using the P3 instances in production as a cost-effective and performant way to provide HPC solutions to our engineering teams."
Salesforce is a cloud-based customer relationship management (CRM) software solution for sales, service, marketing, collaboration, analytics, and building custom apps and mobile apps.

"With Salesforce Einstein Vision, developers of all skill levels can harness the power of image recognition by training their own deep learning models to enrich sales leads, automate service case resolution and optimize marketing campaigns. With Amazon EC2 P3 instances we will have access to the latest GPU technology, enabling us to train our deep learning models much faster so we can continue to maintain—and raise—the high bar we set for customer success."
Schrödinger's mission is to improve human health and quality of life by developing advanced computational methods that transform the way scientists design therapeutics and materials. Robert Abel, Senior Vice President of Science at Schrödinger, said,

"Our industry has a pressing need for performant, accurate, and predictive models to extend the scale of discovery and optimization, complementing and going beyond the traditional experimental approach.
Amazon EC2 P3 instances with their high performance GPUs allow us to perform four times as many simulations in a day as we could with P2 instances. This performance increase, coupled with the ability to quickly scale in response to new compound ideas, gives our customers the ability to bring lifesaving drugs to market more quickly."

Get started with P3 instances
To get started within minutes, use the Amazon Deep Learning AMI, pre-installed with popular deep learning frameworks such as Caffe2 and Mxnet. Alternatively, you can also use the NVIDIA AMI with GPU driver and CUDA toolkit pre-installed.
Cynthya Peranandam
September 13, 2017
Get started with AWS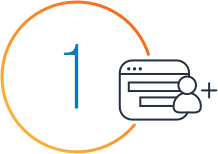 Sign up for an AWS account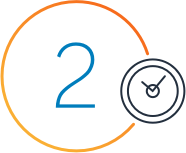 Learn with 10-minute Tutorials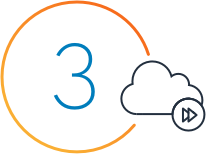 Begin building with step-by-step guides to help you launch your
AWS project
.