Organizations are increasingly turning to deep learning because it allows computers to learn independently and undertake tasks with little supervision, promising extraordinary benefits for both science and industry. Unlike traditional machine learning, deep learning attempts to simulate the way our brains learn and process information by creating artificial "neural networks" that can extract complicated concepts and relationships from data. Deep learning models improve through complex pattern recognition in pictures, text, sounds, and other data to produce more accurate insights and predictions.
Using cloud computing for deep learning allows large datasets to be easily ingested and managed to train algorithms, and it allows deep learning models to scale efficiently and at lower costs using GPU processing power. By leveraging distributed networks, deep learning on the cloud allows you to design, develop and train deep learning applications faster.

Deep learning algorithms are designed to learn quickly. By using clusters of GPUs and CPUs to perform complex matrix operations on compute-intensive tasks, users can speed up the training of deep learning models. These models can then be deployed to process large amounts of data and produce increasingly relevant results.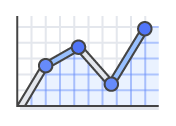 Deep learning neural networks are ideally suited to take advantage of multiple processors, distributing workloads seamlessly and efficiently across different processor types and quantities. With the wide range of on-demand resources available through the cloud, you can deploy virtually unlimited resources to tackle deep learning models of any size.
Deep learning frameworks such as Apache MXNet, TensorFlow, the Microsoft Cognitive Toolkit, Caffe, Caffe2, Theano, Torch and Keras can be run on the cloud, allowing you to use packaged libraries of deep learning algorithms best suited for your use case, whether it's for web, mobile or connected devices.
Deep learning is well suited for a wide variety of artificial intelligence use cases, such as:
It's easy to get started with deep learning with the AWS Deep Learning AMI. Available for Linux and Ubuntu, the AMIs can be launched quickly from the AWS Marketplace. Choose from GPUs for large scale training, or CPUs for running inferences, for a stable, secure, and high performance execution environment to run your deep learning applications.