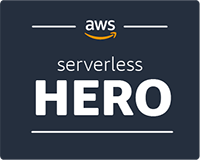 Chase Douglas, CTO and Co-Founder at Stackery
Portland, USA
Hero since 2019
Chase is the CTO and co-founder at Stackery, where he steers engineering and technical architecture of development tools that enable individuals and teams of developers to successfully build and manage serverless applications. He is a deeply experienced software architect and a long-time engineering leader focused on building products that increase development efficiency while delighting users. Chase is also a frequent conference speaker on the topics of serverless, instrumentation, and software patterns. Most recently, he discussed the serverless development-to-production pipeline at the Chicago and New York AWS Summits, and provided insight into how the future of serverless may be functionless in his blog series.
Prior to founding Stackery, Chase was the technical architect of New Relic Browser, where he learned the importance of DX (developer experience) in building products for software engineers. Earlier in his career, he brought multitouch to the Linux Desktop while at Canonical and worked on open source Linux kernel and operating system initiatives at IBM.


Twitter

GitHub

LinkedIn
Stackery
What is the AWS Heroes Program?
The AWS Heroes program recognizes a vibrant, worldwide group of AWS experts whose enthusiasm for knowledge-sharing has had a real impact within the community. Heroes go above and beyond to share AWS knowledge via social media, blog posts, videos, open source projects, events, user groups, and more.