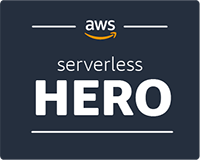 Rob Gruhl, Senior Engineering Manager at Nordstrom
Seattle, USA
Hero since 2017
Rob is a senior engineering manager located in Seattle, WA. He supports a team of talented engineers at Nordstrom Technology exploring and deploying a variety of serverless systems to production.
From the beginning of the serverless era Rob has been exclusively using serverless architectures to allow a small team of engineers to deliver incredible solutions that scale effortlessly and wake them in the middle of the night rarely. In addition to a number of production services, together with his team Rob has created and released two major open source projects and accompanying open source workshops using a 100% serverless approach. He'd love to talk with you about serverless, event-sourcing, and/or occasionally-connected distributed data layers.

LinkedIn
What is the AWS Heroes Program?
The AWS Heroes program recognizes a vibrant, worldwide group of AWS experts whose enthusiasm for knowledge-sharing has had a real impact within the community. Heroes go above and beyond to share AWS knowledge via social media, blog posts, videos, open source projects, events, user groups, and more.