The 2020 AWS Public Sector Summit Mexico City has ended, but the learning hasn't. Watch the keynote, view on-demand sessions and slides, and contact AWS experts.
Bringing technologists together to connect, collaborate, and learn about AWS
Whether it's exploring the cosmos, researching life-saving cures, or hosting petabyte-scale apps, the cloud is revolutionizing how we work and live. Join the innovators who are building the future with secure, AI-ready cloud services. Connect with colleagues and peers, see what digital transformation looks like, and discover how cloud-based skills empower the workforce of today and tomorrow. The AWS Public Sector Summit Mexico City is a chance to get inspired, dive deep, and begin to build.

Featured topics
Explore our rich agenda and dive deep into your core topic of choice or join a starter session to learn something new.

Machine Learning
Hybrid Cloud
Database Migration

Security
2020 Keynote Speakers
Jeffrey B. Kratz
General Manager for Latin America, Canada, and Caribbean Regions Worldwide Public Sector, Amazon Web Services

Jeff advises and engages government leaders on the use of cloud technologies for job and economic growth, preparation of future generations for the workforce, and security in a connected world and citizen services modernization. He spearheaded the creation of the business that he leads today, now covering over 35 countries. His experience building and managing complex international teams has accelerated international cloud adoption, specifically in big data, cybersecurity, and disaster response scenarios.
With over 30 years of global technology leadership experience, Jeff is often quoted by international press and regularly presents and attends events such as the United Nations General Assembly, the World Economic Forum, and the Toronto Economic Forum. Prior to joining AWS, Jeff began his career with startups like Data Trek, Inc., a software firm. He held a variety of Microsoft executive positions before ending his two decades career there as the company's general manager of global channel sales for worldwide public sector.
Jeff holds a Bachelor of Arts degree from Principia College, and he completed graduate work at the Pepperdine Graziadio Business School. He also served as an elected official for the city of Seattle, and he is an FAA Commercial pilot. He volunteers his time with nonprofits such as SeaLegacy and Big Dog Rescue Project. He is also an active member of the Aircraft Owner's and Pilot's Association. When he is not flying in the Pacific Northwest backcountry, Jeff can be found kayaking through the local Puget Sound waters.

---
Guillermo Almada
Country Manager, Mexico, Worldwide Public Sector, Amazon Web Services
Guillermo is the Country Lead for the Worldwide Public Sector of Amazon Web Services (AWS) in Mexico. He is responsible for leading an organization that manages the relationship and operation with government, education, and nonprofit entities across the territory. Prior to joining AWS, Guillermo served on the executive leadership team for several IT companies in Latin America such as Microsoft, IBM, and Structured Intelligence. He is a tech executive and entrepreneur with more than 26 years of experience in different industries including education, healthcare, and the private sector. During his multiple assignments, Guillermo built organizations by driving cross-functional collaboration—from articulating the vision and building operating processes to establishing alliances with several channel and business partners. In addition to his management and sales activities, he also worked in M&A with IBM co-directing the spin-off of eight corporate operations across the region. Guillermo collaborated with Bank of America in the creation of a major regional systems integrator through a series of acquisitions of several regional technology companies.
He currently lives in Florida, US, and holds a BS in Engineering and an MBA. He is fluent in English, Spanish, and Portuguese. In his free time, Guillermo loves to spend time traveling with his wife and two children, playing tennis, and enjoying music with friends.

---
Daniel Uriol
Head of Digital Experience, Monterrey Institute of Technology and Higher Education

He is a digital banking, marketing, and strategy leader. Working in the USA, Japan, and Mexico, Daniel helps corporations accelerate digital transformation, boost customer experiences, use data in asset creation, and create new digital monetization models through technology and human talent. For 20 years, Daniel has built multi-disciplinary teams and profitable businesses in three continents (EMEA, LATAM, APAC) for large international companies like Monterrey Institute of Technology, BBVA, Accenture, Telefonica, and British American Tobacco.
In Mexico, he created Gravity, which was nominated to the 2019 IMS awards and selected by Amazon as a worldwide case study. In 2018, Mizuho Bank and BCG Japan selected him as one of their Digital Advisors. In 2019, FEMSA and BASE Bank did the same in Mexico. At BBVA, he created Tu Cuentas, which was selected by Forrester Research as a case study to oversee how digital banking will be in the future. He also built wibe.com, the first direct digital sales insurance company launched in Mexico.
At the Monterrey Institute of Technology, he leads IT initiatives to build the university digital ecosystem and wellbeing model for 2030. Daniel also defines all IT platforms, leads data governance, and supports the creation of new business models, services, and entrepreneurship initiatives based on digital assets. He provides continuous support for the development of all new digital initiatives at the Monterrey Institute of Technology. Daniel is an agile certified professional, author of digital and business articles, and a keynote speaker in EMEA, APAC, and the USA.

---
Jorge Humberto Torres Antuñano
General Coordinator of Information Technology (IT) Services, National Electoral Institute
Jorge is a computer engineer, graduated from the Faculty of Engineering of the National Autonomous University of Mexico. He began his professional career in telecommunications at ​​the university itself. In 1999, Jorge joined the Federal Electoral Institute (now the National Electoral Institute), as head of telecommunications. From 2001 on, he was in charge of the operation of the Institute's IT infrastructure. In 2014, Jorge was appointed General Coordinator of IT Services of the same Institute.
In the more than 20 years he has worked at the Institute, Jorge has had the responsibility of directing the regulation, development, implementation, and operation of systems that require a high level of availability, capacity, and continuity, such as the Preliminary Electoral Results Program (PREP), a system that publishes the image and data of the records containing the preliminary results of each polling station for 24 hours (after the close of the vote) through the Internet.
As part of a current project, he is coordinating the implementation of an Electronic Online Voting System for Mexican Residents Abroad
Learn from AWS experts at the AWS Summit
We Power Tech
We Power Tech is the global initiative of Amazon Web Services aimed at building an accessible, flexible, and inclusive technology industry. The initiative is focused on the promotion and development of skills, interaction with the community and the inspiration of the next generations. We Power Tech encourages people from all sectors of society to innovate and create. We invite you to join us in this session where our panel of leaders will have a reflection on inclusion and diversity, so that all people have access to the science sectors and the development of an inclusive technology workforce.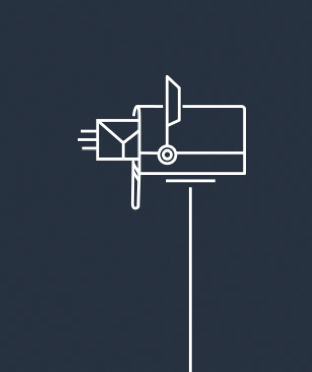 Resources and Support
Have a question that needs an answer from Business Support, Professional Services, or an AWS Account Manager?