FOX Moves to Remote Work Swiftly and Securely on Amazon WorkSpaces
When the COVID-19 pandemic began and countermeasures required many employees to begin working from home in early 2020, FOX Corporation (FOX) needed a reliable cloud-based solution that would enable it to deploy and customize over 5,000 remote desktops. What's more, the company needed to stay operational 24/7 to keep its stations on the air. FOX turned to Amazon Web Services (AWS) to quickly transition nearly its entire workforce to using Amazon WorkSpaces, a secure desktop-as-a-service solution.
Using Amazon WorkSpaces, FOX developed the responsive, flexible remote desktop environment needed for its thousands of users. The AWS support team helped FOX anticipate and resolve issues during the early weeks of office shutdowns and remain online. By using Amazon WorkSpaces, FOX was able to overcome the challenges it faced and swiftly change the way thousands of its employees worked.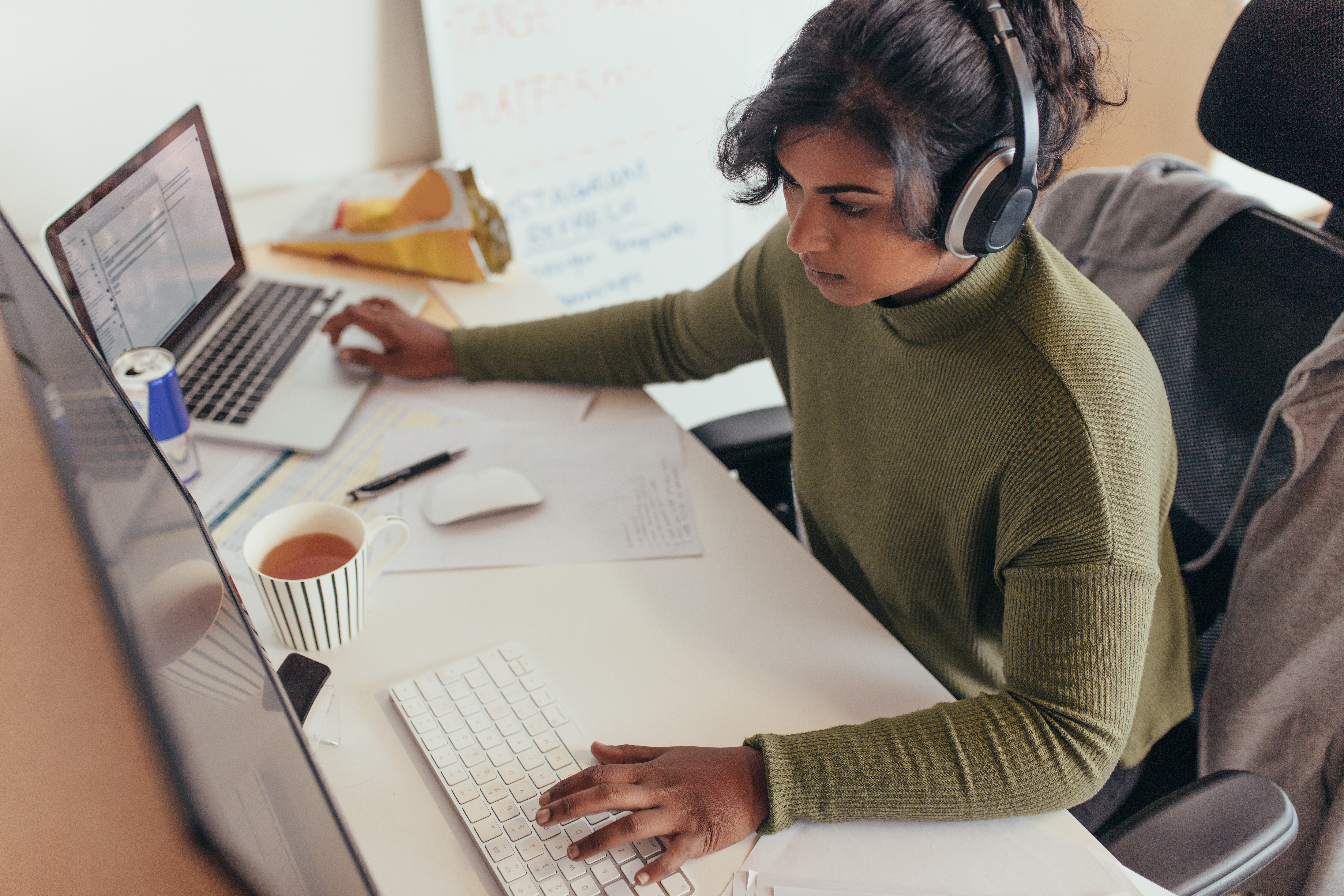 Most users gravitated to Amazon WorkSpaces and adapted to it very quickly. And most of them prefer the AWS solution over a virtual private network client."

Paul Capizzi
SVP of Technology & East Coast CIO, FOX Corporation
Looking to the Cloud for Remote Work Solutions
FOX had been exploring strategies to modernize its workflows with adaptable, cutting-edge solutions such as remote desktops. The company's plans included creating a more flexible working environment for its employees across the United States. In January 2020, as part of this long-term transformation, the company performed a limited test of Amazon WorkSpaces at two of its stations. FOX saw potential in Amazon WorkSpaces to provide flexibility to its employees, enabling fast, responsive desktops that its users could access from any supported device. Additionally, FOX recognized an opportunity to lay the foundation for a future in which its workforce could live and work from anywhere, connected by AWS.
This early test proved timely because it gave the company footing for the sweeping changes FOX made in March 2020. As restrictions required businesses to quickly adapt, FOX knew its experience using Amazon WorkSpaces would enable secure remote access for a huge number of its employees.
The news, graphics, and financial teams at FOX—which produce content for 29 broadcast television stations across the United States—depend on a variety of applications. "These applications were accessible internally, but they were never designed for the volume of employees that needed to work remotely and access them," says Paul Capizzi, FOX's senior vice president of technology and East Coast chief information officer.
In rising to meet this monumental task, Capizzi highlighted the importance of the early test's timing: "It was fortunate that we started that journey leading up to March. That was the jumping off point. We had to quickly pivot and turn up over 5,000 Amazon WorkSpaces for FOX Television Stations so everyone could work remotely." Having already engaged in testing, FOX knew that Amazon WorkSpaces was the solution it needed to keep its networks online and enable its teams to use their crucial applications quickly and securely.
Replacing Legacy Systems with Flexible Remote Desktops
To adapt to the evolving needs of its workforce, FOX emphasized a straightforward transition to remote desktops using Amazon WorkSpaces. "The distribution was successful because we kept it simple," says Capizzi. "We didn't try to overthink the architecture and the complexity of it."

FOX experienced a smooth migration to Amazon WorkSpaces, aided by the AWS team. "Before the pandemic, we were relying on AWS for several innovative efforts," says Herbert. As FOX undertook its adoption of Amazon WorkSpaces, it consulted the AWS team further. "We placed a heavy demand on Amazon WorkSpaces staff members," says Capizzi. "I can't speak highly enough of them—our users were able to consult them night and day to get the right documentation in place and get the support necessary to stay productive."

Improving Performance, Security, and Scalability Using Amazon WorkSpaces
FOX teams were thrilled with the performance they could achieve while using Amazon WorkSpaces. Ease of use was a major priority, according to Capizzi. "If I'm at home working or I'm in the office working, it's the same experience with the same performance." After only 1–2 weeks of testing, FOX achieved its desired remote working experience. "Most users gravitated to Amazon WorkSpaces and adapted to it very quickly," says Capizzi. "And most of them prefer the AWS solution over a virtual private network client."
Because it had to pivot quickly and enable employees to access the applications they needed from personal devices and networks, FOX preferred to consolidate and secure as many applications as it could behind Amazon WorkSpaces. "We knew that AWS had excellent security," says Capizzi. FOX also used Amazon WorkSpaces with its Okta single sign-on to deploy a consistent multifactor authentication experience for its employees.
In addition, the company is now able to centrally manage security patches. "By launching Amazon WorkSpaces, we are able to provide a more secure way for our remote workforce to access our cloud-based and on-premises applications," explains Capizzi. With this system in place, thousands of employees can work from home safely and seamlessly.

Looking to a Future of Secure, High-Performing Remote Work
Amazon WorkSpaces brought a level of security and customizability that enabled FOX to maintain its productivity and live broadcasts while transitioning nearly all its employees to remote workflows. FOX plans to continue building out its cloud infrastructure on AWS and using Amazon WorkSpaces. "The ultimate goal is to gain the flexibility we need to support a new way of working," says Herbert. "The technology is not the barrier. It's actually the enabler."

---
About FOX Corporation
FOX Corporation produces and distributes news, sports, and entertainment content through domestic brands, including FOX News Media, FOX Sports, FOX Entertainment, and FOX Television Stations.

Benefits of AWS
Deployed remote workstations to 5,000 employees after just 1–2 weeks of testing

Enabled fast, reliable performance from remote workstations

Provided better security than a virtual private network

Gained flexible scalability
---
AWS Services Used
Amazon Workspaces
Amazon WorkSpaces is a managed, secure Desktop-as-a-Service (DaaS) solution. You can use Amazon WorkSpaces to provision either Windows or Linux desktops in just a few minutes and quickly scale to provide thousands of desktops to workers across the globe.

---
Get Started
Companies of all sizes across all industries are transforming their businesses every day using AWS. Contact our experts and start your own AWS Cloud journey today.