Life Sciences Partner Solutions
Easily deploy globally for any type of development, lab, or manufacturing workload
AWS Life Sciences Competency Partners have demonstrated technical and customer success in building Life Science solutions on AWS.
AWS Life Sciences Competency Partners help you conduct drug discovery, manage clinical trials, engage in manufacturing and distribution activities, and conduct research and development of novel genetic-based treatments. Listed below are the partners, products, and solutions that have been vetted, validated, and verified by the AWS Partner Competency Program to support you in these areas.
Life Sciences Technology Partners
Learn more about APN Technology Partners with the Life Sciences Competency including products on AWS and customer success stories.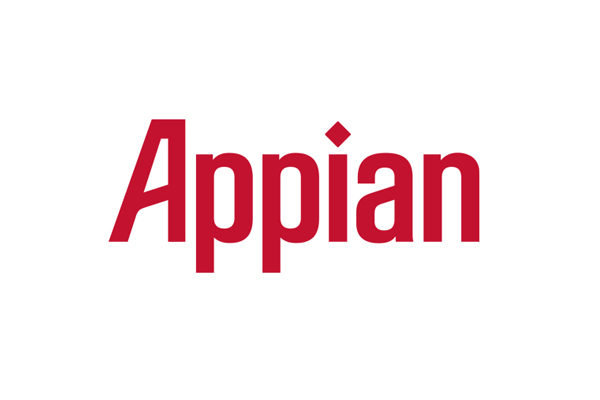 Appian
Appian delivers an enterprise platform for digital transformation that speeds time to market and value to the patient.
The most innovative life sciences organizations use Appian to revolutionize their customer experiences, transform their operations, and master regulatory compliance.

Axway
Axway uses AWS services to instantiate secure and scalable digital integration solutions that provide compliance services for their customers. Their Digital Integration platform is used to deliver facilitated data sharing between multiple parties in a life sciences community or supply chain.

Solution Overview | Customer Success | Partner Profile | Contact
Core Informatics
Core Informatics provides state of the art laboratory data management solutions to leading biopharma, genomics, and other scientific organizations.
Solutions are highly configurable and allow customers to manage data end-to-end across workflows in the 100% web- and cloud-based Platform for Science.

Databricks
Accelerate discovery with a collaborative platform for genomic data processing and tertiary analytics at petabyte-scale
Databricks provides a Unified Analytics Platform that accelerates innovation by unifying data science, engineering and business.
Deloitte
The ConvergeHEALTH Evidence Lifecycle Management Platform on AWS provides powerful tools for end-to-end evidence life cycle management letting researchers efficiently search, characterize, and analyze data from multiple sources. It enables collaboration and knowledge management across continents, helping organizations pursue new partnership models and innovative study designs.
Analytics provides new insights that shorten development cycle times, facilitate discovery of new treatments, prove the value of existing therapies, and facilitate improved patient outcomes. The cloud-based platform can capture and centrally store new data, and enable flexible and secure access of data from anywhere in the world, while scaling compute capacity as needed.

Solution Overview | ConvergeHEALTH by Deloitte | Customer Success
DNAnexus
DNAnexus offers data management, next-generation sequencing data analysis, and secure collaboration for DNA sequencing centers and researchers.
DNAnexus' services are provided through a single, unified system that scales to meet its clients' unique academic or commercial needs. This unified system includes on-demand infrastructure for computation and storage, bioinformatics and cloud computing support, and secure, compliant collaboration, among many other features.

Medidata
Medidata's solution enables physicians to look up patient records quickly—even when patients are in blind clinical trials—and avoid prescribing treatments that might counteract the patient's clinical trial regimen.
AWS delivers the high availability that is critical to physicians and patients, the scalability to handle sudden surges, and the storage space to enable data mining for research purposes.

Reltio
Reltio proivdes data-driven applications for frontline commercial and R&D teams every day.
Life sciences companies can rely on Reltio data-driven applications and modern data management to provide their commercial, brand, and compliance teams with a complete view across all information sources to help understand markets, drive revenue opportunities, and reduce risk exposure.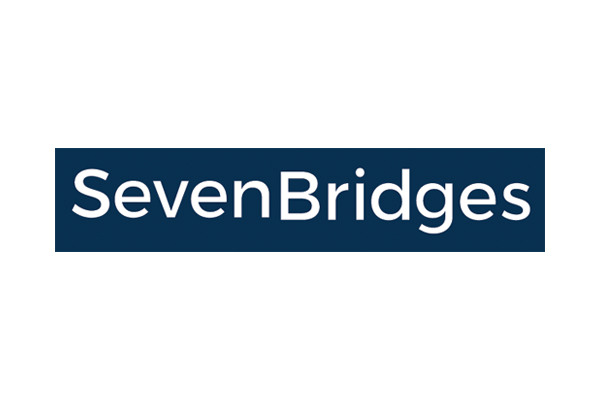 Seven Bridges Genomics
Seven Bridges Genomics, a Cambridge, Massachusetts-based bioinformatics firm, offers researchers and labs a cloud platform for analyzing genetic data generated through next-generation sequencing (NGS) technologies.
Through its IGOR platform, Seven Bridges provides a one-stop solution for managing NGS projects and enables customers to create and run complex data analysis pipelines easily using a drag-and-drop interface.

TetraScience
TetraScience provides a Data Integration Platform to life sciences companies of all sizes. The solution eliminates the need to manually collect and manipulate data, helps scientists and applications find the data, and builds the base layer of machine learning and big data projects.

Solution Overview | Customer Success | Partner Profile | Contact

Turbot
Turbot automates enterprise guardrails for AWS.
Turbot delivers Software Defined Operations for the enterprise cloud with automated guardrails that ensure your cloud infrastructure is secure, compliant, scalable and cost optimized, and maps to common control frameworks such as NIST, HIPAA, and GxP.

Life Sciences Consulting Partners
Learn more about APN Consulting Partners with the Life Sciences Competency, including their Life Sciences AWS practice and customer success stories below.

8KMiles
Born in cloud, 8KMiles is a third party audited AWS Managed Services provider, preferred Health & Life Sciences Competency Partner delivering services to premium pharma customers around the world.
Having assisted some leading Pharma giants, we understand the challenges of a Pharma company in moving to a secure cloud environment with GxP compliance. We have purpose built CloudEzRx solution for Pharmaceutical and Lifesciences customers to securely embrace public cloud.

Practice Overview | Customer Success
Accenture
Accenture helps clients make a meaningful impact on patients' lives by combining new science with leading-edge technology to revolutionize how medical treatments are discovered, developed and delivered to people around the world.
At Accenture, we aim to deliver better, measurable outcomes for our clients, their patients, their shareholders and the broader healthcare ecosystem.

BioTeam
BioTeam Inc. is an independent consulting company owned and operated by scientists focused on "bridging the gap" between science & high performance IT.
Experts in moving science & engineering workloads or entire companies into AWS or hybrid clouds. Widely known for our work with ScienceDMZs, high-scale data movement, HPC, Hadoop, cfnCluster & more.

ClearDATA
ClearDATA is a rapidly growing healthcare and life sciences exclusive, HITRUST certified cloud service provider.
ClearDATA enables their customers with a compliant application environment utilizing their DevOps Automation and Compliance Dashboard for Healthcare and Life Sciences. They focus on empowering customers with a native experience on AWS while also ensuring continued compliance with standards like HIPAA and GxP through dynamic guardrails and safeguards, hardened machine images, and real-time event processing and analysis. ClearDATA provides advanced monitoring and automation as well as a comprehensive BAA, ensuring their customers are adhering to the highest standards in security and compliance.
Cognizant
Cognizant offers a broad array of consulting and solutions for Life Sciences, Global Pharmaceutical and Biotech companies.
Whether it's driving process improvements to clinical operations, increasing sales effectiveness or enhancing drug safety, Cognizant is redefining the way companies benefit from global services. That's why 9 of the top 10 life sciences companies work with us.

Hitachi Vantara Cloud Application Modernization Services
Hitachi Vantara brings a proven migration DevOps methodology to dramatically improve the speed of migration execution. Their solution helps to secure applications while leveraging the flexibility, scalability, elasticity, and cost-savings of the AWS Cloud.

Life Sciences Managed Services
Life sciences companies face unique regulatory challenges when they migrate to the cloud. Mission can architect a plan focused on managing clinical trials and scaling critical operations while meeting core security and compliance requirements.
Mission's infrastructure management, advanced security protection, application performance management, and managed DevOps services enable you to focus on your core research and development.

Pinnacle Technology Partners
Pinnacle Technology Partners (PTP) unlocks the potential of the cloud for today's innovative life sciences companies.
Pinnacle Technology Partners (PTP) helps life sciences companies accelerate their innovation through management, compliance, and security services for their mission critical cloud environment.
Privo
Privo's team works hand-in-hand with your IT team, or directly with your scientists if you have no IT staff, to design and deploy flexible infrastructure solutions on AWS such as HPC clusters, batch pipelines, spot instance fleets, and more.
Privo helps you meet your security compliance requirements (HIPAA, GxP, etc.), reduce infrastructure costs, improve operational efficiencies, and ultimately innovate faster.

PwC Pharmaceuticals and Life Sciences AWS Service Offering
PwC's Pharmaceuticals and Life Sciences AWS capabilities brings strategic abilities across pharmaceutical, biotech and medtech to help leading organizations accelerate their AWS cloud transformation.
Their deep industry experience across legislative, regulatory and patient engagement ensures PwC can effectively define and deliver solutions to the most complex business challenges affecting your business.

Virtusa
Leveraging AWS to harness the power of data from medical devices for improved patient outcomes.

Virtusa's vLife platform has over one billion rows of clinical data providing Data, Analytics and Innovation as a Service. Virtusa offers pre-built solutions, AI/ML, and blockchain models to map patient journeys and disease progression.

ZS Associates, Inc.
ZS helps life science companies address a broad set of sales, marketing and analytical issues.
ZS provides technical solutions using AWS Big Data tech that address industry challenges with unified and ready-to-use analytics without having organizations develop years of internal capabilities.

Are You Interested in Listing Your Life Sciences Solution?

Partners interested in listing their Life Sciences product, solution, or practice must have achieved the Life Sciences Competency through the AWS Competency Program.
To learn more about the Competency Program and apply for the Life Sciences Competency, click here »
Note: All solutions on the Life Sciences Partner Solutions webpages are created, sold, and implemented by the third party.