Customers
"Database performance is a critical aspect of Omega Coders' operations. Poor-performing databases can lead to a wide range of problems, including decreased efficiency, reduced productivity, and even complete system failures. Our business is growing, and that requires us to consistently add new AWS resources. It's comforting knowing Amazon DevOps Guru has our back. DevOps Guru has reduced our mean time to resolve and improved our availability to 99.9%. The human element is important to note. DevOps Guru has been able to reduce high-priority database-related on-call issues occurring during the night by 95%."
Thomas, Chief Technology Officer, Omega Coders
HCL Technologies is a next-generation global technology company that helps enterprises reimagine their businesses for the digital age. Our technology products and services are built on four decades of innovation, with a world-renowned management philosophy, a strong culture of invention and risk-taking, and a relentless focus on customer relationships.

"We are always looking for ways to reduce the amount of time our teams spend on resolving operational issues, and we are now using Amazon DevOps Guru and leveraging its ML-powered insights to help us identify, correlate, and remediate operational issues quickly. With the insights Amazon DevOps Guru provides, our teams can now quickly find issues without having to start from scratch trying to root cause problems. Our IT team has significantly reduced our mean time to recovery (MTTR), and they are saving hours upon hours of time resolving issues—all the while ensuring our customers have the best end-user experience possible."

Anchal Gupta, Senior Technical Lead, DevOps, HCL Technologies

NextRoll helps marketplaces and marketing platforms grow revenue by empowering them to build and enhance their marketing solutions.

"We run thousands of EC2 instances and I am always looking for ways to reduce the time my team spends on resolving operational issues. We are excited to use Amazon DevOps Guru and leverage its ML-powered insights to help us identify, correlate and remediate operational issues. This will help my team save hours and reduce our mean time to recovery."

Valentino Volonghi, CTO, NextRoll

SmugMug is a paid image sharing service, image hosting service, and online video platform on which users can upload photos and videos. The company facilitates the sale of digital and print media for amateur and professional photographers.

"My team follows an ops-for-life motto, and we are always on the lookout for ways to automate our manual activities. With Amazon DevOps Guru, we hope to realize that goal and let AIOps take over many of our day-to-day tasks, so my team can focus on IT innovation. We are now not only meeting the needs of the business but able to exceed them since we have more time to focus on what matters most—delivering value for our organization and our customers."

Andrew Shieh, Operations Director, SmugMug


Thomson Reuters is one of the world's most trusted providers of answers, helping professionals make confident decisions and run better businesses.

"Customer experience and satisfaction are our top priorities. When multiple sources of alerts and monitoring events are received, it can be challenging and time-consuming to filter through the noise to identify customer-impacting incidents. With Amazon DevOps Guru, we are able to leverage its ML-powered insights to provide clear paths for action to reduce—and in many cases eliminate—the impact issues have on our customers. The Amazon DevOps Guru integration with PagerDuty also provides a direct path to quickly and efficiently deliver recommendations to the right people at the right time, and we anticipate significantly reduced operational downtime as a result."

Steve Thoennes, Director Site Reliability Engineering and Cloud, Thomson Reuters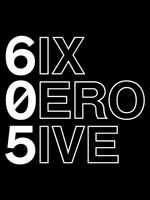 605 is an independent TV measurement firm that offers advertising and content measurement, full-funnel attribution, media planning, optimization and analytical solutions on top of its multi-source viewership data set covering more than 21 million US households.

"We have over a dozen AWS accounts and tens of thousands of resources to monitor. Even with Infrastructure as Code and creating dynamic alerts for these services, it is difficult to manage and correlate metrics to quickly resolve issues. With Amazon DevOps Guru, we are confident that the alerts and notifications we receive are accurate from the ML-powered metrics correlated across multiple services. Integrating Amazon DevOps Guru only took minutes to implement, and it was a breeze to integrate with our thousands of AWS CloudFormation stacks. Amazon DevOps Guru has provided insights that help us focus our infrastructure roadmap."

Jared Williams, Director of DevOps, 605.tv


---
Amazon DevOps Guru Integration Partners
Teams at more than 194,000 companies rely on Atlassian products to make teamwork easier, and help them organize, discuss, and complete their work.

"Atlassian is excited that our customers are implementing an AIOps strategy using Amazon DevOps Guru to manage the operational performance of their cloud applications. With our new Opsgenie and Jira Service Management integration, the right teams are notified the instant Amazon DevOps Guru discovers a potential issue and prioritizes it by the severity of the incident using ML. This integration ensures that every team can quickly respond to, resolve using ML-powered recommendations, and learn from every incident."

Emel Dogrusoz, Head of Product, Opsgenie, Atlassian


PagerDuty Inc. (NYSE:PD) is a leader in digital operations management.

"PagerDuty is further deepening our partnership with AWS with a new integration with Amazon DevOps Guru. PagerDuty's digital operations management platform was built to drive a shift to DevOps culture and we are delighted to continue this commitment with this integration. Harnessing DevOps Guru's ML capabilities, PagerDuty provides even more real-time signal-to-action capabilities to our joint customers. Through PagerDuty's ingestion of Amazon DevOps Guru's Amazon SNS, AWS customers can take real-time action on operational issues before they become customer-impacting outages."

Jonathan Rende, SVP of Product, PagerDuty

---
Amazon DevOps Guru Partners
As an AWS Advanced Consulting, QuickSight and Well-Architected Partner, Belle Fleur has a proven track record of helping clients deliver high-quality, valuable software in an efficient, fast, and reliable manner with astounding results.

"DevOps Guru is one of our favorite new additions of fully managed AWS services that we have added to AWS solutions in our service catalog. The service is a true value add for our customers saving countless hours as DevOps Guru is trained to analyze logs, metrics, and events across 25 AWS resources. It is very helpful for ourselves as well as our clients that have solutions on AWS as DevOps Guru delivers insights to anomalies in code releases that include details about the impact of problems, as well as how to remediate them."

Tia Dubuisson, Cofounder and President, Belle Fleur

Cloudar is an official AWS Managed Services Provider and Premium Partner. Composed of a team of highly skilled AWS Cloud Architects, offering rock-solid solutions for any type of business, they design, build, and operate high available and scalable cloud infrastructures based on AWS.

"Traditionally, infrastructure monitoring has been mostly reactive. But like a fuel gauge in a car, you ideally want to be alerted of potential issues before they arise. DevOps Guru does both. It will alert on issues that occurred but will also detect anomalies and warn you of potential upcoming incidents. As an MSP, that is a considerable value add we can deliver to our customers. Because, not only will it tell you what will or did go wrong, it also offers you deep insights and correlations that will help you during your troubleshooting or RCA processes."

Tom De Blende, Managing Partner, Cloudar

Presidio is a leading IT services and solutions provider that helps customers connect IT of today to IT of tomorrow. Their deep technology expertise across cloud, security, modern IT infrastructure, and networking underpin their ability to help customers accelerate time-to-outcome via agile digital platforms. Presidio is an AWS Premier partner.

"Many of our customers turn to Presidio and AWS for help flipping the script on traditional IT. Most businesses spend 80% of their technology effort 'keeping the lights on' and only 20% on improving engineering practices, pursuing new market opportunities, and enriching end-user experiences. With Presidio's AWS development and engineering expertise and DevOps Guru's ability to automate tremendous manual effort, we are able to help customers focus less on day-to-day operation and more on value creation."

Kyle Hines, VP, Strategic Accounts, Presidio

Learn more about product pricing
Simple pricing based on the amount of data.

Learn more

Sign up for a free account
Instantly get access to the AWS Free Tier.
Sign up
Start building in the console
Get started building with AWS DevOps Guru in the AWS Management Console.

Sign in