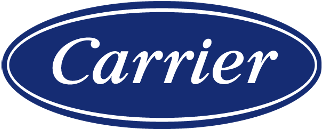 Carrier Global is a leading provider of healthy, safe, sustainable, and intelligent building and cold chain solutions.

"Today, our objectives extend beyond HVAC and refrigeration and into the development of healthy, safe, and sustainable intelligent buildings. With our Abound platform, we aggregate building performance data from a variety of systems and sensors, offering customers real-time insight into their connected spaces. Enhancing this platform with digital twins of buildings for their owners and operators has been a top priority for us. However, in-house development of that capability threatened to be difficult, costly, and slow. With AWS IoT TwinMaker, we see a key enabler for us to significantly accelerate the technology strategy of our Abound platform. AWS IoT TwinMaker will help our development team focus on rapidly creating differentiated customer outcomes rather than the heavy lifting of digital twin data abstraction and adding 3D visualization to our solutions."

Dan Levine, Sr. Director of Digital and Cloud, Carrier


INVISTA, a subsidiary of Koch industries, is a leading global manufacturer of fiber, resins, and chemical intermediates.

"Working closely with AWS over many years, we have been building a strong analytics and data science capability to support our manufacturing operations and find new and better ways to improve our products and processes. Our field personnel need to efficiently address operational notifications and alerts from the plant floor, however, equipment information is distributed across different systems. Using AWS IoT TwinMaker, we can now build a digital twin of our manufacturing operations into a Connected Worker application that brings this disparate information into a consolidated view that represents our real environment. This has improved productivity and efficiency in field operations, supports environmental, health, and safety performance, and provides further opportunities to leverage employee expertise in finding new and better ways to create value for our customers."

Jerry Grunewald, Vice President of Operations Innovations, INVISTA