AWS Well-Architected Tool Partners
AWS Well-Architected Solutions from AWS Partners
AWS Partners with software offerings integrated with the AWS Well-Architected Tool help you save time and resources when conducting the AWS Well-Architected Review.

Through integration with the AWS Well-Architected Tool, these AWS Partners extend AWS Well-Architected into their products by automatically discovering issues based on the AWS Well-Architected best practices or providing insights to make it easier to remediate high-risk issues.
These AWS Partners have been technically validated. The following solutions are integrated with the AWS Well-Architected Tool, including the AWS Well-Architected Framework.

StackZone
StackZone is a cloud management platform that provides not only full cloud visibility but also authorizations to ensure continued compliance. Simply achieve AWS Well Architected Framework compliance by implementing best practices through automation with just a few clicks. StackZone enhances continuous Security, Reliability, Cost Optimization, Performance, and Sustainability compliance every organization needs to grow and scale its cloud-based solutions.
Swayam
Swayam is the simplest yet most powerful Cloud Management Platform available. Swayam allows you to manage Cloud Operations, Security Compliances, Infrastructure Scheduling, Cost Optimisation and Billing Management (FinOps), Advanced Reporting. In a nutshell Swayam has everything that you need to manage your cloud Infrastructure.
6pillars AUTOMATE+
Free up your valuable resources. 6pillars AUTOMATE+ greatly accelerates the process of completing any AWS Well-Architected Framework Review by using powerful, fully-integrated automation to define/auto create your Well-Architected Tool test workloads, autodetect your workload posture, autofill review questions and offers the option to leverage safe, opt-in, self-healing auto-remediation to resolve security and compliance issues. Once complete, AUTOMATE+ can generate native AWS Well-Architected Framework Reports and can assist in the process of remediation funding requests.

ASecureCloud
ASecureCloud enables you to build and operate secure cloud environments. Key solution features include: Auto-Complete Well-Architected Reviews, context-aware security assessments and compliance reports, and automatically generated templates for security configuration and remediations.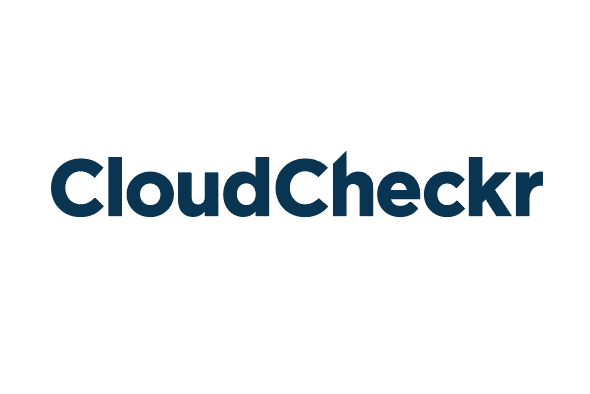 CloudCheckr
CloudCheckr is a cloud governance solution that enables total visibility, consolidating cost management, security monitoring, and compliance enforcement in one platform. CloudCheckr provides you with continuous assurance that environments meet AWS Well-Architected guidelines, even as they scale.

Cirrusform
Cirrusform is a No-Code Cloud Management Platform built for Software Developers and IT Admins from conventional Mid-Size Companies & Small Businesses or IT Services / Software providers to build , manage and automated Cloud Infrastructure that is both Well Managed and most importantly Well-Architected.

Tevico
Tevico is a self monitoring , self-healing and self-managing system that takes care of your AWS cloud infrastructure 24x7 and 365 days a year.

CoreStack
CoreStack empowers enterprises to rapidly achieve continuous and autonomous cloud governance at scale. CoreStack helps enterprises overcome cost, security, and compliance challenges by offering deeper cloud visibility, preventative governance guardrails, and automatic remediation.

InfraGuard
InfraGuard provides an easy way to conduct AWS Well-Architected Framework Reviews for AWS workloads across multiple accounts right from a single dashboard. In a seamless setup, solution architects can view their workloads, audit status, complete questions, download reports, and implement best practices.

Miro
Miro is an online workspace for innovation that enables distributed teams of any size to build the next big thing. The platform's infinite canvas enables teams to lead engaging workshops and meetings, design products, brainstorm ideas, and more. Miro, co-headquartered in San Francisco and Amsterdam, serves more than 50M users worldwide, including 99% of the Fortune 100. Miro was founded in 2011 and currently has more than 1,500 employees in 12 hubs around the world. To learn more, please visit https://miro.com.
Miro includes a full suite of collaborative capabilities designed for innovation including diagramming, wireframing, real-time data visualization, workshop facilitation, and built-in support for agile practices, workshops, and interactive presentations. Miro recently announced Miro AI which extends Miro's capabilities, with AI-driven mapping and diagramming, clustering and summarization, and content generation. Miro enables organizations to reduce the number of standalone tools, reducing information fragmentation and cost.

MontyCloud
Transforming traditional IT teams into Cloud powerhouses At MontyCloud, we know adopting the cloud is just "day 1" of the enterprise digital transformation journey. Day 2 is hard; and we love solving hard problems. Our mission is to make "day 2" dramatically easy, efficient and secure. MontyCloud's DAY2 platform simplifies cloud management and operations in just a few clicks. With DAY2, IT teams can quickly level up, reduce business risks, and create significant business advantages.

nOps
nOps monitors your infrastructure for continuous compliance with AWS Well-Architected guidelines, auto-discovers risks, and provides cost-optimization insights and drilldown dashboards for root cause analysis.

Trend Micro
Trend Micro Cloud One – Conformity provides continuous security and compliance for cloud infrastructure, designed to give cloud builders confidence that their cloud resources are configured to industry best practices to grow and scale their business.

Turbot
Turbot is a full-stack governance platform that instantly discovers resource changes and automates remediation using a unified policy language across Multi-Cloud, SaaS, OS, and Containers.