AWS and Apptio
SaaS solutions that deliver trusted, actionable insights to connect your technology investment decisions to drive better business outcomes
Apptio is a provider of cloud-based IT financial management software that helps organizations succeed in the journey to the cloud. Whether a company is considering a migration or operating all workloads in the cloud (including SaaS applications), Apptio delivers a single source of truth across financial, operational, and vendor data. This gives teams strategic business alignment from costs to value by helping them analyze, optimize, and plan their technology investments.
Making informed decisions faster fuels digital transformation and helps teams innovate to compete. That is why companies of all sizes and verticals, including 61 of the Fortune 100, trust Apptio to advance their journey to the cloud.

Learn about Apptio's benefits, customer testimonials, areas of focus, and resources.

Your Cloud Journey with Apptio
Every organization's journey to the cloud is unique with an array of decisions at every step. Having real-time, trusted data insights increases efficiency, ability to adapt, and speed to value.
Embark on your cloud journey with a tailored plan designed to help you manage ongoing costs.

Organizations that thrive in periods of disruption are those agile enough to re-plan, re-budget, and re-forecast quickly. Many organizations lack this agility because finance leaders currently use spreadsheet budgeting and forecasting processes.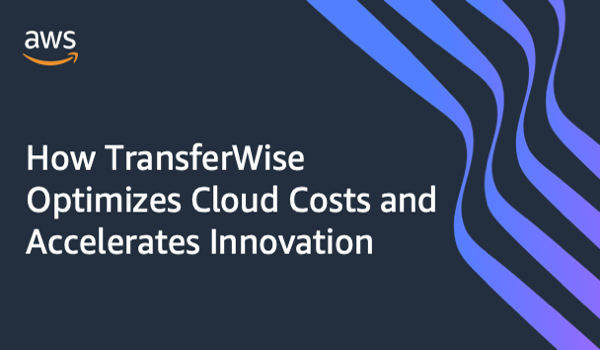 Migrating a data center to the cloud brings scalability, agility, increased performance, and enhanced reliability. However, adopting cloud services can lead to increased costs. Learn from TransferWise's cloud financial management journey.

Cloud technology gives you a unique opportunity to assign consumption costs back to the business. The billing data is extremely granular and potentially complex, making it a challenge to relate costs directly to the business value delivered.
Boomi is a market leading, integration platform as a service. With Apptio, they established a framework to gain visibility into their infrastructure usage within AWS.

Apptio simplifies cloud financial management processes, or FinOps, by standardizing and automating key actions, best practices, and unique requirements of your organization's culture. Read the eBook to learn more.

What customers are saying about Apptio
Unlock the Value of Cloud
Unify Financial and Operational Data
ApptioOne Plus brings together financial and operational data into a unified model built on industry-standard taxonomy of cost categorization. Utilizing sophisticated allocation rules along with focused metrics and KPIs, we enable organizations to answer the most strategic questions about investments and accelerate budgeting and forecasting processes. By better understanding assets and variance to plan, teams can uncover opportunities to optimize cost structures, reduce risk, and accelerate growth.

---
Migrate Confidently to the Cloud
Cloudability Shift helps companies analyze, plan, and track migrations to public cloud. The platform increases the success rate of cloud migration initiatives, ensuring organizations define a target end state, quantify the value of cloud transformation, refine plans conscious of cost and impact, and track migration progress against the plan. Designed to enable informed, flexible migration planning, Cloudability Shift allows organizations to move fast, spend wisely, and maximize the ROI of their cloud strategy.

---
Translate Cloud Spend into Business Value
Cloudability ingests, normalizes, and structures cloud billing and usage data across your public cloud ecosystem so that you can actively manage spend, drive accountability, and continuously improve the unit economics of cloud services. Cloudability SaaS employs direct API and single sign-on integrations to visualize, manage, and report on SaaS financial, license and contract details across your organization. Giving you insight on cost efficiency, optimization and contract management decisions while minimizing impact on business performance.

Connect with Apptio
Start making actionable insights to drive better business outcomes today.

Follow AWS Partner Network