AWS Manufacturing and Industrial Competency Partners
Helping you transform manufacturing operations to optimize production and efficiency

The Manufacturing and Industrial Competency helps align validated and differentiated AWS Partner solutions to customers seeking to modernize their business through Engineering and Design, Smart Manufacturing (Robotics, Worker Safety, and Productivity), Smart Product and Services, Enterprise Solutions, Operational Technology Security, Supply Chain Management, Sustainability, and Operational Technology for an end-to-end value chain.
AWS Competency Partner solutions and offerings from AWS Partners empower customers to accelerate their time to results, optimize operations, seek new revenue streams, and generate sustainable business operations while reducing their carbon footprint.

AWS Manufacturing and Industrial Competency Partners make adopting cloud solutions easy, providing customers with a breadth of software and service offerings that supports their needs.


AWS Manufacturing and Industrial Competency Categories
Solutions in this category accelerate the customer's time-to-results and time-to-market to innovate faster, reduce costs, and improve collaboration. Solutions include applications and services used in the design phase, including Computer Aided Design (CAD), Computer Aided Engineering (CAE), Electronic Design Automation (EDA), Computer-Aided Manufacturing (CAM), Product Lifecycle Management (PLM), Automation System Programming, and Product Data Management (PDM).

---
This category comprises solutions that optimize shop floor operations, maximize productivity, augment quality, and increase worker productivity and safety. Solutions leverage methods and techniques to liberate data from operational technology (OT) systems, and use new edge and cloud capabilities such as machine learning (ML) and artificial intelligence (AI) to glean new insights from the data. Robotics and industrial automation are key building blocks of today's smart factories, and are critical to driving operational efficiencies and reducing costs. Solutions help manufacturers ensure product quality and reduce rejects, while also driving process and asset performance improvements. Industrial DataOps, Cloud-hosted Manufacturing Execution Systems (MES), Manufacturing Operations Management (MOM), and Plant Information Management System (PIMS) solutions fall in this category.
---
Smart Products and Services

Products are increasingly being connected to the internet, so manufacturers can learn how their products are used in the field, and their customer satisfaction indices. Connectivity is a critical enabler that allows manufacturers push over-the-air updates and diagnose any discrepancy in product performance compared to its designed intent. Solutions in this category might leverage AWS Internet of Things (IoT) services, collecting, processing, storing, analyzing, and acting on product and machine data in the field. Solutions enable connected products to address predictive maintenance use cases so manufacturers can provide 'zero downtime' SLAs. Solutions that enable new business models and monetization avenues for Product or Machine as a Service are also a part of this category.
---
Solutions in this category are focused on cloud migration and modernization activities associated with enterprise systems, such as enterprise historians, enterprise resource planning, product lifecycle management, computerized maintenance management system, and manufacturing execution systems. Solutions comprise tools and capabilities that accelerate the migration or modernization of on-premises applications and industrial manufacturing data to the cloud.

---
Operational Technology Security
Solutions in this category cater to monitoring and protecting industrial control systems and the underlying networks. Identification of manufacturing assets, prioritizing the assets, segmenting the network, analyzing the network traffic for imminent threats or vulnerabilities, and managing identity and access management in concert with AWS services are features of the solutions in this category. Solutions may also focus on remediation of threats and risks especially when industrial data networks are connected to the cloud.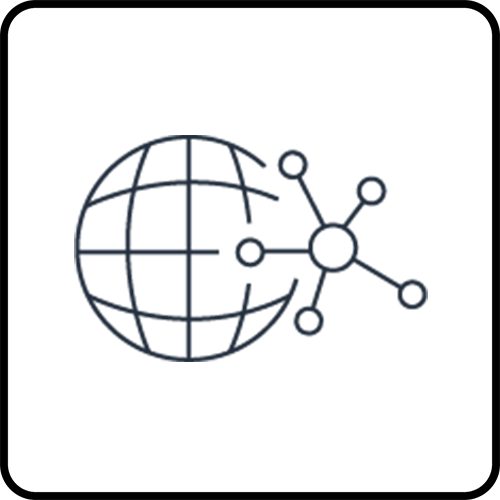 ---
Today's supply chains need to be resilient to geopolitical changes, while addressing critical customer needs with speed and reliability. Solutions that fall in this category prioritize full lifecycle customer service, along with reliable track and trace, while optimizing transportation and logistics. Demand-driven business planning, operations optimization, network balancing, automated facility operations, products that are resilient to changes in supply chain disruptions, and sustainable operations are among the primary features of the solutions in this category.
---
Sustainability
Solutions in this category focus on carbon footprint at the product, plant, and enterprise levels, employ digital technologies to reduce energy and water usage, energy optimization in manufacturing and distribution, responsible supply chains, and circular economies. Solutions that quantify scope 1, scope 2, and scope 3 carbon emissions across the entire product lifecycle fall in this category.
---
Operational Technology
Solutions in this category focus on the use of hardware and software, often referred to as industrial control systems, to monitor and control physical processes, devices, and infrastructure. Operational technology solutions perform tasks ranging from monitoring critical infrastructure to controlling robots on a manufacturing floor. Solutions in this category might be related to control systems like SCADA (Supervisory Control and Data Acquisition) and PLCs (Programmable Logic Controllers), communication networks such as OPC (OLE for Process Control) or PROFINET, HMIs (Human Machine Interfaces), data acquisition systems, analytics software and security solutions. Cloud hosted applications that enable remote control and management of operational technology systems on the manufacturing shop floor also fall in this category.

Partner Content
Download AWS and AWS Partner case studies, eBooks, whitepapers, and more.
Partner Webinars
View live demonstrations, customer use cases, and real-time Q&A sessions with AWS experts.