AWS and IBM
IBM and AWS collaborate in the best interests of customers on their cloud journey
IBM is an AWS Premier Tier Consulting Partner offering consulting services and software solutions. For companies looking to enable and accelerate their customers hybrid cloud journey by leveraging AWS Cloud, IBM brings leading-edge technologies and expertise on AWS through a unique combination of IBM Consulting, Software, and as-a-service capabilities. From concept to scale, our end-to-end solutions and proven methods help companies modernize their applications and infrastructure with speed and consistency so businesses stay ahead of the curve.

15,000+ active
AWS Certifications

8,000 Cybersecurity
experts
40+ years of SAP experience

Services and Technology
SAP

Join 5,000+ customers who trust the experience, technology, and partner community of AWS to migrate, modernize, and transform their SAP landscapes. We can help you reimagine possible with SAP on AWS.


Modernization

IBM Garage is an engagement model to co-create solutions with a multi-disciplinary IBM team using IBM technology on AWS. Enterprises gain the skills and knowledge they need to design, deploy, and manage innovative solutions, with accelerated time-to-value and reduced risk.


Gain the Benefits of a Modern Database

Data is central to business strategy today. Organizations know that data holds the keys to innovation, because of the critical nature of analyzing data to make better, more informed decisions across the business. AWS and IBM can help smooth the database modernization journey.

Build Solutions on AWS at Startup Speeds

From modernizing cloud capabilities to mitigating cost and risk, working with IBM Garage provides the expertise and best practices necessary for building innovative solutions on AWS Cloud. IBM Garage's proven methodology can reduce solution design time by 75%.

How Cloud Can Power Innovation in Energy and Utilities

IBM and AWS can help IT leaders handle those unplanned electricity, natural gas, and water failures and continue to deliver reliable, safe, and uninterrupted service in an always-on world.

AWS Marketplace

AWS Marketplace is a digital catalog with thousands of software listings from independent software vendors that make it easy to find, test, buy, and deploy software that runs on AWS.

Hear What Customers are Saying about AWS and IBM
Finnair achieved substantial cost savings by exiting two data centers and migrating 70 applications previously on approximately 400 servers onto AWS.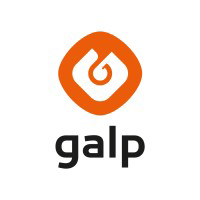 With IBM Services, Galp built an integrated platform for energy innovation with SAP S/4HANA on AWS Cloud.

Partnering with IBM, PCBL Limited moved to SAP S/4HANA on the AWS Cloud. They saw 100 percent capital cost avoidance on new on-premises infrastructure; 85 percent of data conversion process automated during the SAP solution upgrade; and 30 percent faster application response times for business users.

ABM Investama used data analytics to respond to volatile energy markets and drive efficiency, with IBM Services for SAP on AWS, delivering crucial insights 90 percent faster.

Related Content
IBM Security Services
IBM Resource
Solving the Challenge of Threat & Vulnerability Management for SAP on AWS Webinar - IBM Consulting and AWS work together to protect mission-critical applications, like SAP, with a well-architected framework. Customers can secure, monitor, and respond to internal and external threats in SAP workloads with experts from IBM and AWS. Please join this webinar to learn about securing your SAP workloads.

AWS for Health
AWS Resource
Purpose-built services and solutions for healthcare providers, payors, and healthtech organizations to transform their business and patient care.

Explore Red Hat OpenShift for AWS
IBM Resource
IBM Services for Red Hat® OpenShift® on AWS brings together the best of IBM, Red Hat, and AWS infrastructure cluster creation, architecture, performance, operation, support, and cost for the right-size solution for your business.

Connect with IBM
Accelerate faster adoption of AWS and infuse open innovation and intelligent workflows.

Follow AWS Partner Network