See how AWS Professional Services helps leading enterprises worldwide achieve their desired outcomes with AWS.
NAB
As Australia's largest business bank, National Australia Bank (NAB) works with small, medium and large businesses to support them through every stage of the business lifecycle. For almost 160 years, NAB has been helping customers with their finances. Today, NAB helps over 9,000,000 customers in over 900 locations around Australia, New Zealand and around the world.

AWS Professional Services has been at the heart of our transformation with our teams. They have bought their technical expertise and their culture to help change the culture at NAB and they have also brought us their delivery methodology to help us move at scale. They have helped us work through the strategy and the delivery plan for our mass migrations. The AWS Professional Services team has been fantastic.
- Paul Roney, General Manager, Technology Platforms, National Australia Bank.
Astro
Astro Malaysia Holdings Berhad (Astro) is Malaysia's leading content and consumer company in the TV, OTT, radio, and digital and commerce space. The company serves 23 million individuals in 5.7 million households, or 76% of Malaysian households, who are watching Astro content on all screens and on demand, be it on a TV, laptop, tablet or on a phone.

Working together with the AWS team, we were able to develop three key tenets for our Cloud Center of Excellence (CCoE) - to be customer focused, to be experimentation driven, and to simplify and automate our technology. The CCoE accelerates our software development speed. It's been an exciting two years with the AWS Professional Services team. We have been able to leverage their subject matter expertise as well as their global experience to accelerate our digital transformation journey. We definitely look forward to continue to do more with them.

- Aik Chong Phuah, Chief Technology Officer, Astro Malaysia.

ENGIE
With 150,000 employees in more than 70 countries around the world, ENGIE, known also as the Group, provides its customers with high-technology solutions to meet the energy challenges of tomorrow. ENGIE is committed to responsible growth of its businesses providing access to sustainably-generated energy, combating and reducing the effects of climate change, and making responsible use of natural resources.

Our experience working with AWS Professional Services has been excellent. The AWS Professional Services team was instrumental in the project. They have helped transfer their expertise to our internal team so we can work towards being fully autonomous while we run the platform.
- Thierry Langer, Chief Information Officer, Finance Division, ENGIE.

Read case study
Whole Foods
Whole Foods Market is the world's largest natural foods grocery chain. Founded in 1980, it pioneered the supermarket concept in natural and organic foods retailing. The company operates some 500 stores throughout the US, Canada, and the UK, and focuses on organic perishable and prepared products.

My experience with AWS Professional Services was that they were ready to act fast. They brought expertise, experience to my organization when we needed it. I appreciate the access to expert resources, the speed to engage and onboard. AWS Professional Services knows our environment well and has provided continuity throughout their engagements.
- David Bigham, Vice President, Information Technology Infrastructure, Whole Foods Market

Liberty Seguros Colombia
Liberty Seguros is a Liberty Mutual Group company. Liberty Mutual is the third largest property and casualty insurer in the U.S and one of the largest global property and casualty insurer in the world. Liberty Mutual helps people embrace today and confidently pursue tomorrow by providing broad, useful and competitively-priced insurance products and services to meet customers' ever-changing needs.

Our engineering, development, and operations teams are very enthusiastic about our focus on the cloud. We gained so many new capabilities from our work with AWS Professional Services and Cloudreach that has enabled us to begin new products with confidence. We delivered our original product according to our timeline and plan, which is very rare. We faced certain challenges and obstacles that we overcame together and achieved the results we needed. We enjoyed this journey with AWS Professional Services and Cloudreach.
- Dahil Garcia, CIO, Liberty Seguros Columbia.

Equifax
A global leader in information solutions, Equifax Inc. leverages one of the largest sources of consumer and commercial data, along with advanced analytics and proprietary technology, to create customized insights that enrich both the performance of businesses and the lives of consumers. Equifax empowers businesses and consumers with information they can trust.

AWS provides the most robust platform to build out common patterns using cloud-native managed services allowing our team to focus on our customers. AWS Professional Services has augmented our capabilities while we develop the muscle required to implement and operate new cloud-native solutions.
- James R. Reid, Senior Vice President, Equifax, Inc.

Amazon.com
Amazon.com Inc., is a multinational technology company based in Seattle, Washington, that focuses on e-commerce, cloud computing, digital streaming, and artificial intelligence.
AWS Professional Services acted fast when our team was resource constrained. They brought the right skills, embedded quickly, serving as an extension, managing core data systems, while supporting user growth and optimization.
- Justine Mahler, Senior Manager, Customer Packaging, Amazon.com

AstraZeneca
AstraZeneca Plc is a leading global pharmaceutical biopharmaceutical company. The company produces and commercializes medicines for gastrointestinal, cardiovascular, neuroscience, respiratory and inflammation, oncology, and infectious diseases. Their medicines are used by millions of patients worldwide.

Building our bespoke analysis pipeline on AWS with the support of AWS Professional Services has enabled us to achieve acceleration of key objectives towards the analysis of up to 2 million genomes.

- Slavé Petrovski, Vice President and Head of Genome Analytics and Bioinformatics, Discovery Sciences, R&D, AstraZeneca's Genomics Initiative.
Bayer China
Bayer is a multinational pharmaceutical and life sciences company and one of the largest pharmaceutical companies in the world. Bayer is committed to helping solve some of the major challenges facing today's human society with innovative products. Bayer improves people's quality of life through research and development activities focused on prevention, mitigation and treatment of diseases.

The AWS Professional Services team helped Bayer China build a cloud platform environment that can better empower the business.
- Tony Qiu, Head of IT Operation Platform and Infrastructure, Bayer China.


Edenor
Edenor, headquartered in Buenos Aires, is the largest electricity distribution company in Argentina in terms of number of customers and electricity sold.

There was a shift in our organizational culture and we were able to adapt to the new operational model proposed by AWS Professional Services. Our key to success was being able to identify the advantages beforehand. In this framework, what gave the most sense to the cloud was the agility we gained in our internal processes.
- Luis Lenkiewicz, CIO, Edenor
Hundreds of the world's leading enterprises and public sector organizations rely on AWS Professional Services to help deliver their cloud initiatives.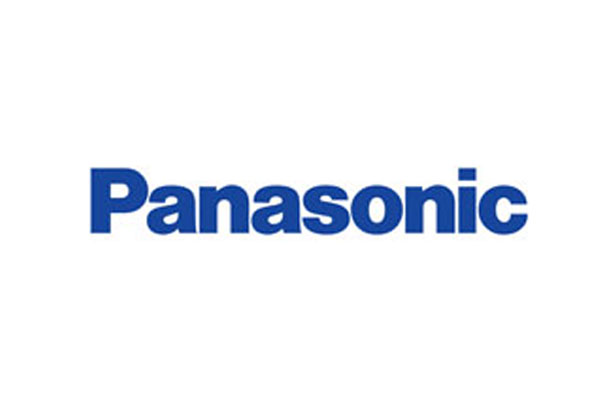 And many more...
Assess your organization's cloud readiness
Set your path for cloud migration and adoption
Start assessment

Realize measurable business benefits
Design an accelerated path for your cloud adoption

Learn more

Put your skills to the test
Advance your cloud journey by solving challenges

Jam out