Topics: Sustainability and Agriculture
Improving Access to Farming Equipment
June 2022
Farming employs nearly 60 percent of the African population, but farming equipment can be hard to access across the country. Hello Tractor is a startup determined to bridge this gap by serving over 500,000 farmers via a mobile application built on Amazon Web Services (AWS). By using the Internet of Things (IoT), data, and the cloud, Hello Tractor facilitates equipment rentals and notifies users of tractor availability giving farmers the access to the equipment they need to be successful and independent. To learn more about how Hello Tractor is connecting farmers to equipment and in turn opening new financial opportunities, the Fix This team spoke to Jehiel Oliver, founder and chief executive officer (CEO) at Hello Tractor.

Jehiel Oliver
Jehiel Oliver is the founder and CEO of Hello Tractor, an agricultural technology company that connects tractor owners with smallholder farmers in need of tractor services. At Hello Tracto, Jehiel is responsible for overall management and strategy. He has been honored with numerous awards for his work in social entrepreneurship including being recognized by Foreign Policy Magazine as a Top 100 Global Thinker and a World Economic Forum Circulars inaugural cohort member. He was appointed under the Obama Administration to serve 2 years as a member of the President's Advisory Council on Doing Business in Africa, where he most recently chaired the technology subcommittee. Prior to Hello Tractor, Jehiel worked in consulting and investment banking. He lives with his wife and two daughters in Nairobi, Kenya.

01:58 - Inspiration for creating an agricultural startup
05:11 - Benefits of being cloud native: Remote fleet management, IoT, and data-based decisions
07:13 - How the cloud and data analytics play a role in cost savings
08:32 - Hello Tractor benefits communities with increased financial inclusion and job opportunities

Topics: Sustainability, Data Analytics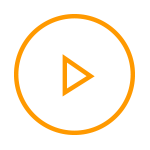 About the Fix This Podcast
Hear conversations spanning from researching climate change to improving patient outcomes to creating AI-driven art—and more. Dive deep with customers on the Fix This podcast.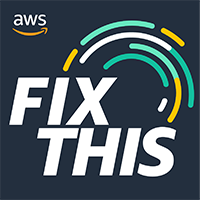 Customer Success Stories
Organizations of all sizes use AWS to increase agility, lower costs, and accelerate innovation in the cloud.