IncedoPay enables banks to empower their enterprise clients to unlock value from their Accounts Payables
Accounts Payable is traditionally a manual, time – consuming, expensive process when it comes to making vendor payments. Enterprises look after tools that offer security, simplicity and and cost effectiveness. Banks are trying to lead the way to innovation for their enterprise clients by providing end - to - end AP Automation solutions.
IncedoPay is an integrated Accounts Payable (AP) automation platform with automated payments, real - time visibility and insights, and enhanced security and compliance. IncedoPay enables banks to create better digital experiences for their enterprise clients while reducing payment processing costs for their customers and suppliers.
IncedoPay transforms the whole accounts payable process for banks by digitizing payments with a world class user experience for its clients. It is available as a white labeled product for banks. It supports multiple deployment models such as on-prem, enterprise cloud and license-based SaaS.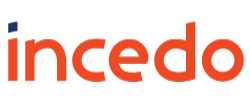 ---
Benefits
Integrates with legacy ERP systems, eliminates maintenance costs and reduces payment errors.

World class user experience

Self-service portals for stakeholders with superior and personalized client / payee journey.

Quick integration and interoperability with multiple payment rails and real-time payment methods.

Risk and compliance management

Secure payments and reduced fraud, regulatory and compliance risks leveraging predictive analytic.

How it works

IncedoPay is an innovative and best-in-class integrated SaaS Accounts Payable platform for Banks—that reduces cost of ownership for enterprise clients, and empowers them to increase focus on strategic and value added treasury management activities. It can be configured for B2B, B2C and commercial cards based payments. The system leverages enterprise-grade architecture that can be customized and implemented as per bank's ecosystem.

A bank's enterprise clients can transform their accounts payable with IncedoPay's best-in-class technological innovation, automated payment processes and approvals, and can make the Accounts Payable process agile. It also enables quick integration and interoperability with real-time payment methods that are cashless, cardless or paperless.

The typical stages followed for deployment of IncedoPay are -

Scoping and solutioning
Solution customization
User Acceptance Testing and Pilot
Roll-out to full scale

IncedoPay helps banks by catering to the needs of its enterprise clients. It provides solutions to the below challenges faced by the enterprises

Disruption from Digital Natives
Seamless digital payments
Increased maintenance and operating costs
Lack of real-time visibility and transparency
Limited customization options
Risk and Compliance Management


Key activities

1) Identify problem statements

Product SME plans detailed discussion with customer to understand current ecosystem and problems.


2) Platform demo

A demo is planned to showcase how it solves customer's problems.


3) Business model agreement

Detailed business model and scope of work is submitted for the go-ahead and approval.


4) Scoping workshop

Detailed scoping is done with various stakeholders, so system can be customized and configured accordingly.


5) Integration specifications

Customer shares the integration specifications of the system that are required to be integrated.


6) Payment flows

Payment workflows for required payment methods are configured in the system.


7) Front end customization

Customize and configure the front-end of the application based on business requirements.


8) Deliver, train and support

Solution and user training a delivered and necessary support as per SLA's provided.


Customer contribution

3rd party integration support


Provide support in accessing specifications, and test environments for all integration points in scope.


Make SME support available


Provide required configurations, clarifications and approvals


Provide test data, sample incoming and outgoing files.


Provide Infrastructure support wherever it is required for end to end testing and validations.


About this consultant

Incedo is a Digital Transformation expert operating in multiple verticals including banking. Incedo brings deep payments domain expertise and an Integrated Platform and Services to help clients realize accelerated business impact.

Incedo is an AWS Partner with AWS Migration Competency and AWS DevOps Competency designations. With over 3,500 professionals in the US, Canada, Latin America and India, and a large, diverse portfolio of long-term Fortune 500 and fast-growing clients worldwide, including financial services, telecom, product engineering, and life sciences industries.


Architecture diagram
Related Resources
Cloudwick's AWS validated qualifications, customer references, and office locations.

Cloudwick has demonstrated deep AWS technical expertise and proven customer success.