AWS Jam
Put your skills to the test by solving challenges that emulate real AWS use cases
About AWS Jam
AWS Jam challenges individuals and teams to apply their AWS Cloud skills to solve real-world, open-ended problems using AWS services. Engage in a gamified learning environment that helps you develop your AWS Cloud skills through simulated use cases in an AWS Management Console sandbox. Select challenges by technical domain or role and by difficulty level. Clues are available to help navigate the challenges if needed.

Benefits of AWS Jam
Learn to solve problems
Complete challenges across common AWS use cases and operational tasks, with only clues to guide you.

Verify your skills
AWS Jam guides you to use established AWS best practices to solve challenges.

Engage in learning
Earn points for every task completed, lose points if you must use a clue, vie for the top spot on the leaderboard in a team event.

AWS Jam for Teams
Foster shared learning, creativity, and trust across your teams with an AWS Jam event. Teams collaborate virtually or in-person to solve hands-on challenges and vie for the top spot on a leaderboard.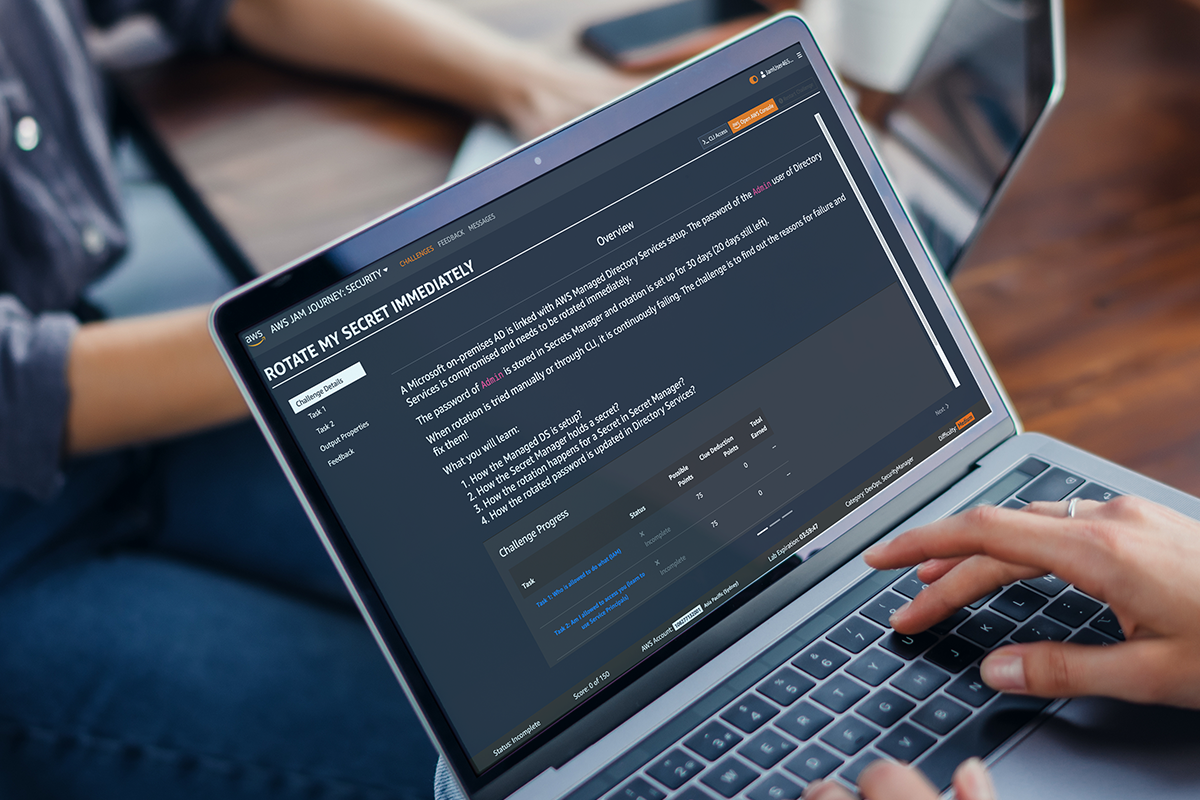 AWS Jam Event
AWS Classroom Training with AWS Jam
*The ability to purchase a single Jam event is currently only available in the United States as a pilot.
Requires subscription
AWS Jam for Individuals
Work independently to solve a series of time-bound challenges, targeted to a specific focus. Challenges teach AWS best practices around security, machine learning, DevOps, database, networking, and more. Available with AWS Skill Builder subscriptions.

Browse AWS Jam Journeys »
"AWS Jam gives our learners a chance to deepen their skills by leveraging social learning via team-based challenges and competitions."
– Dorothee Garth, Director of Technology Operations, Zalora Group
"AWS Jam was a great way for the team to interact, bond, learn, and get hands-on experience all at the same time. The adrenaline kick definitely helped in the overall learning experience."

– Vincent Low, Head of Solution Delivery and Integration Technology at the Singapore Exchange
Still have questions about training?