Machine Learning Use Case: Call Center
Learn how Amazon finds solutions using machine learning (ML) methods and tools.
This course introduces AWS customers, as well as current and potential ML practitioners, to the practical Amazon approach to ML.

Course Objectives
In this course, you will learn to:
Approach ML from a business problem standpoint and work towards a technical solution.
Frame your business problem as an ML problem.
Use ML terminology and describe techniques in real-world business use cases.
Understand the end-to-end process of building ML models correctly, from posing the question/problem, collecting data, and building a model to evaluating model performance and integrating it into your application.
Intended Audience
This course is intended for:
Online business owners

AWS customers and partners
Current and potential Amazon employees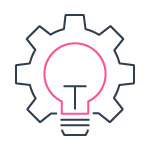 Course Overview


Course Level
Foundational

Course Language
Available in multiple languages