Strengthening E-Commerce Capabilities
Want to sharpen your web presence and e-commerce capabilities? Our easy-to-implement solutions support you every step of the way, from creating a compelling shopfront and managing your inventory to engaging meaningfully with site visitors.
Deep Vision API
Sold by: Deep Vision AI, Inc.
Deep Vision API is a computer vision platform allowing you to easily integrate AI-based technology into your products, services and applications. You can automatically understand and analyze images and videos.Pay directly from your AWS account, quick and seamless integration with your AWS workflow.
Agiliron: Omni-Channel Commerce Solution Suite
Sold by: Agiliron
Manage all your products, inventory, pricing, customers, orders in one system. Sell on the go with the Agiliron Retail and Mobile POS. Easily integrate with Amazon, eBay, Magento, Shopify, WooCommerce, B2B WebStores, Direct Sales, EDI, and more.
Alexa Skills Voice Experience Platform
Sold by: Voice XP
Build and maintain premium Alexa Skills that send text messages, connect customers over the phone and provide questions and answers in minutes without a developer, IT department, or tech team.
GoSquared Early Stage: Smart Live Chat Platform
Sold by: GoSquared
Turn visitors into customers with the intelligent live chat platform for growth teams. Full real-time visitor analytics to see the whole journey. Smart lead capture automatically enriches new leads with key information.
Genymotion Cloud : Android 8.0 (oreo)
Sold by: Genymobile Inc.
Genymotion Cloud on AWS is an Android emulator on EC2. Possibilities are numerous. With AWS APIs, you can build or extend your own solution on top of Genymotion. Integrate it into your website or product to promote your application or provide support to your sales, marketing or helpdesk.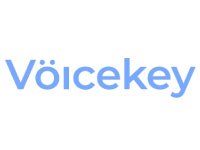 Voicekey
Sold by: Voicekey Limited
Voicekey is a voice biometric AI product that lets your customers use their voice to verify their identity before connecting to an agent; freeing up agent handling time, enhancing the customer experience and supporting risk-based call routing strategies.
InPlayer: Paywall Solution for Videos and Music
Sold by: InPlayer
Build a loyal audience and increase your revenue on subscriptions and on-demand content. The solution supports recurring payments and billing, customer acquisition, subscriber lifecycle management, and provides customer retention CRM tools.
Runibex Interactive Lookbook for E-Commerce
Sold by: Runibex Technology
Display products in a more fashionable way. Go beyond classic product listings and showcase your products through catalog photographs and other designs.
AX Semantics: A Software That Writes Your Texts
Sold by: AX Semantics
Generate thousands of texts automatically out of data within seconds. The software creates insights out of your data and converts them into user friendly comprehensible text.
Cloudinary Image & Video Management
Sold by: Cloudinary
Cloudinary streamlines the process of managing and delivering images and videos for web and mobile applications. It enables you to upload media assets to Amazon S3 and dynamically manipulate them to serve an enhanced, optimized and responsive version that suits the unique viewing context of every user.
Adalte Tour Operator Booking Portal
Sold by: Adalte Travel Platform
Ready-to-go cloud booking platform for destination management companies and tour operators. A professional web-based system for managing your travel service inventory, Adalte includes front-end tools to enable online bookings B2B2C on your domain.
Jawg Maps & Geospatial APIs
Sold by: Jawg
Would you like to give your customers a more immersive product experience? Jawg allows you to integrate custom maps within your web and mobile apps. The solution supports static, raster and vector maps, and provides real-time insights.
WordPress Certified by Bitnami and Automattic
Sold by: microapps SL
WordPress is the world's most popular content management platform. It includes the new Gutenberg editor and over 45,000 themes and plugins. Images are certified by Bitnami as secure, up-to-date, and packaged using industry best practices; and approved by Automattic, the experts behind WordPress.
Amazon Worklink: Secure Mobile Access To Your Internal Websites & Web Apps
Sold by: Amazon Web Services
Fully managed service that lets you provide your employees with secure, easy access to internal corporate websites and web apps using their mobile phones -- without the hassle of connecting to the corporate network. No minimum fees or long-term commitments.
Amazon Lightsail: Virtual Servers, Storage, Databases & Networking
Sold by: Amazon Web Services
Lightsail is an easy-to-use cloud platform that offers everything you need to build an application or website, plus a cost-effective, monthly plan.
Explore Solutions by Category
Acquiring and Growing Customers
Want to attract new customers and deepen relationships with existing customers? Our marketing solutions can help you entice target audiences, personalize your interactions, and increase loyalty to your business.
Driving Data Insights
Looking to drive real-time data insights and business intelligence? Look no further. Our data analytics and machine learning solutions enable you to easily aggregate, process and store data from various sources; and deliver real-time, actionable insights to accelerate decision making and create value for your customers.
Strengthening E-Commerce Capabilities
Want to sharpen your web presence and e-commerce capabilities? Our easy-to-implement solutions support you every step of the way, from creating a compelling shopfront and managing your inventory to engaging meaningfully with site visitors.
Managing Your IT Environment
To ensure business continuity, you need to protect your IT infrastructure. We supply best-of-breed security solutions – from cybersecurity protection to backup and recovery software – to safeguard every aspect of your operations.
Improving Workplace Productivity
When your employees work together efficiently, you're more likely to succeed. Our collaboration and communication tools help you get the most out of your talent – and ensure a consistent focus on building the business.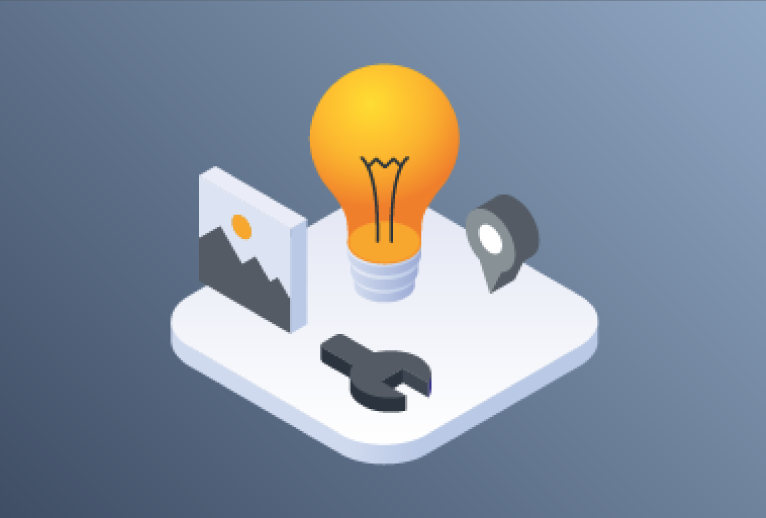 Simplifying Operations and Extending Capabilities
Need to make your operational and financial practices more efficient? Looking to strengthen your multimedia capabilities? We've got everything you need as your business develops – from accounting and payroll software to HR management and specialized solutions.
Need Assistance?
Need help resolving an operational challenge or growing your business? Have a question about an AWS Cloud or AWS Marketplace solution? Please get in touch – we're here to help.