AWS is a leader in running Microsoft applications in the cloud with over 10 years of experience and over 57% of the cloud Windows server market, almost 2X as much as the next leading provider. Many organizations also run SQL Server, and AWS gives them the tools, reliability and scalability to do it at a fraction of the cost. As the end of support (EOS) for SQL Server 2008 approaches in the summer of 2019, there is no better time than now to migrate legacy applications to AWS.
When you migrate your legacy SQL Server 2008 applications to AWS, you gain many competitive advantages. With AWS you can take advantage of over 120 services to help drive innovation and global scalability, security and reliability to help you run your most business critical applications. When you move to AWS, your organization can lower TCO and increase agility.

Ready for Microsoft SQL 2008 End of Support?
Get ahead of SQL Server 2008 End of Support with these resources.
In this eBook you will learn how to modernize your legacy applications, drive growth, and reduce costs & common strategies on migrating SQL server workloads to the cloud.
This whitepaper shows ways to minimize the costs of your SQL Server databases & how to optimize your infrastructure for maximum performance.

In this infographic you will learn why organizations are transitioning Windows workloads to public cloud infrastructure & why public cloud leaders prevail in the IaaS market.

Why consider AWS for Microsoft SQL Server 2008?
In addition to helping drive cost savings, increase business agility, and become more secure, AWS provides three unique deployment options for your SQL Server 2008 workloads:

Migrate or upgrade to RDS for SQL Server
Deploy quickly with advanced automation and take advantage of a fully managed database service.
Migrate or update to SQL Server on EC2
For optimal control of deployment options and having the capabilities to rapidly deploy highly virtualized environments to AWS.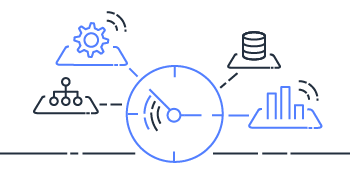 Modernize SQL on your own timetable
Migrate from SQL Server 2008 to modern, open platforms like Amazon Aurora, MySQL, PostgreSQL, MariaDB, Amazon Redshift.

Let AWS help you
Now that you know more about why it's critical to modernize your applications with AWS – from saving your organization money and resources to reducing complexity and enabling more time for innovation – you can start your move with confidence. AWS will help you along each step of the way, thanks to over a decade of experience with Windows and SQL Server 2008 and customers like you. Spend your time driving new initiatives for your business, not maintaining outdated infrastructure. As end of support inches ever closer for SQL Server 2008, the time is now to migrate your organization to AWS.

See how Sysco migrated
Sysco, a global foodservices distributor, migrated its mainframe environment to Windows Server on AWS and improved Windows workload stability and performance. Using AWS gives Sysco more time to focus on delivering business applications for its customers. See how other companies have migrated to AWS.

Microsoft Workloads Migration Partners
Migrate, extend, or modernize Microsoft-based solutions with the help of trusted AWS Partner Network partners that combine AWS and Microsoft expertise.

Bytes
Bytes business consultation expertise helps you understand the TCO and commercial benefits of all Microsoft workloads on AWS, including SQL Server.

Kloia
Specialists in applied DevOps for Application Modernization and SQL Server 2008 transformation, Kloia will guide you to SQL Server 2017 on Amazon EC2 Linux, RDS for SQL Server, or even Amazon Aurora.

Storm Reply
Storm Reply, an AWS Premier Consulting Partner, offers full Microsoft on AWS lifecycle services, from strategic consultation and advisory through to implementation, migration, and managed services.

Zen
Zen, an Amazon EC2 for Microsoft Windows competency partner, specialises in migrating and managing Microsoft applications on AWS, including line of business applications built on Windows Server, as well as Active Directory and SQL Server.

Crayon
Crayon is a Microsoft Workloads Competency Partner with significant experience migrating and managing a variety of Microsoft workloads on AWS.

Cloudreach
Cloudreach, a Premier Consulting and Amazon EC2 for Microsoft Windows competency Partner, enables large enterprise customers to modernize their Windows and SQL Server workloads, reduce their licensing costs and increase performance.

Additional Resources
For additional information about migrating to AWS, visit the resources below: