See how leading organizations worldwide are using Amazon Rekognition to add image and video analysis to applications.
E-Commerce
Artfinder is an online art marketplace, allowing thousands of artists to sell directly to buyers. Artfinder can match its customers with art they will love with their recommendation tools built on AWS.

"AWS gives us state-of-the-art applications like Amazon Rekognition that make our business possible. I got a prototype of our service up and running within four hours and into production within a week."
David Tilleyshort, CTO - Artfinder

CampSite is a leading software platform for summer camps. We serve hundreds of camps across the US and the world with a full suite of functionality including enrollment, staffing, media hosting, and more.

"Our camps upload hundreds of photos each day to connect parents to their child's camp experience. With thousands of images from each camp to manually sort though, finding photos of their camper became a time-consuming and frustrating task for parents. CampSite has been all-in on Amazon Web Services since day one. We leverage dozens of AWS services and we were confident that Amazon Rekognition would deliver high-quality results with the usage-based pricing model we were used to. Rekognition has allowed CampSite to continue its goal of being the technology leader in the summer camp software space. The value-add of automatically notifying parents when a new photo of their camper has been uploaded is a huge differentiator for CampSite, which is made possible with Rekognition."
Matthew Cavagnaro, General Manager & COO - CampSite

GeoSnapShot is the global platform, for photographers, organizations and participants, who want to share, sell and download event photos.

"GeoSnapShot enables every sports participant to get great photos from any sports event. We do this through a technology platform that matches professional or talented local photographers to the event. We've seen great results using Amazon Rekognition and its facial recognition feature to help participants find photos of themselves quickly and easily. The introduction of the Custom Labels feature enables us to automatically capture brands on clothing, shoes, banners, and more. This will help us provide greater insights to brands and advertisers as they strive to improve their marketing strategies."
Andy Edwards, Founder & CEO - GeoSnapShot
Sen Corporation is an industry leader in children photo services in Japan and provides "Hi, Cheese!" photo service.

"We have large collections of photos that our users bought or uploaded to our platform in the past. We often need to search for photos of a particular user's child within these collections, and have been using Amazon Rekognition to make it easier for parents to find their children from tens of thousands of photos. Amazon Rekognition processes large number of photos very fast and accurate, and parents are happy to easily find photos they are looking for. As a result, we improved conversion ratio."
Daichi Kumagai, Engineering Department Manager - Sen Corporation

"As we have lot of group photos with dozens of small faces, we previously had to crop and divide the original image to detect all faces correctly. By using the new crowd face detection feature, now we can easily detect all the faces in one go without any complicated preprocessing."
Shinji Miyazato, Engineering Department SRE Lead - Sen Corporation

Uluru leverages the cloud to make parents' and teachers' lives easier. Specifically, their "En Photo" offering reduces the effort required to identify photos of kindergarteners and other schoolchildren so parents can purchase these photos.

"There are a huge number of photos taken of schoolchildren every day, which makes it hard for parents to find and purchase the special memories of their children. To relieve this challenge, Uluru uses Amazon Rekognition to help parents find these photos. They voluntarily upload or identify one photo of their child and Uluru uses it to find other matching faces, quickly and accurately surfacing all the images of a given child. Teachers love it too, as they're able to make sure they're taking an equal number of pictures of each child. With Uluru, photo sales have increased, helping these schools pay for education expenses and provide a great experience for their families."
Yoshida Kazuya, Lead Engineer - Uluru

"A large number of images are posted on WEAR from users every day, and it was necessary to check every image to ensure that it complied with the service guidelines. We built a system that automatically inspects images using Amazon Rekognition's Content Moderation API to analyze images users posted and stored in Amazon S3. Amazon Rekognition has cut down the review process by up to 40% by automatically recognizing images. We were also able to reduce communications, such as escalation of matters to supervisors that would have occurred when the reviewing person could not determine if an image was appropriate or not."
Yu Shigetani, Engineer, Brand Solution Development Division - ZOZO, Inc.

Education
Certipass is a UNI ISO accredited body for the certification of digital skills, and the primary provider of the international digital competency certification - EIPASS (European Informatics Passport).
"Our mission at Certipass is to ensure maximum security, objectiveness, transparency, and fairness for EIPASS digital skills certification programs. To meet this objective, we chose Amazon Rekognition to automate candidate identity verification during tests, in line with e-competence ICT User (CEN) and The Digital Competence Framework for Citizens (Joint Research Centre) frameworks. With Amazon Rekognition, we were able to build and offer a high bar remote testing experience within just 30 days."

Mario Palmiero, CEO Certipass
Finance
Aella Credit provides instant loans to individuals with a verifiable source of income in emerging markets using biometric, employer, and mobile phone data.
"Identity verification and validation have been a major challenge in emerging markets. The ability to properly identify users is a key hindrance in building credit for billions of people in emerging markets. Using Amazon Rekognition for identity verification on our mobile application has reduced verification errors significantly and given us the ability to scale. We can now detect and verify an individual's identity in real time without any human intervention, thereby allowing faster access to our products. We tried various well-advertised solutions, but none of the popular alternatives could accurately map out various skin tones. Amazon Rekognition helped us effectively recognize faces of our customers in our markets. It also helped us with KYC in discovering overlapping profiles and duplicate datasets."
Wale Akanbi, CTO & Co-Founder - Aella Credit
Carbon is a digital financial service platform powered by OneFi that provides services to underbanked individuals in West Africa through an Android mobile app, which has over 900,000 downloads.
"In May 2016, Carbon launched its mobile app for its loan application process. With the mobile app, images are constantly being generated and consumed at faster rates than before. Carbon needed to meet its growing need for image analysis for fraud detection and risk analysis. We wanted to be able to identify if a human face was truly detected in an uploaded image and identify other labels such as gender and identity. We chose Amazon Rekognition because of its ease in adding image analysis to our mobile app and the accuracy of its facial analysis"
Olawale Olaleye, Head of IT Infrastructure Engineering - OneFi

Gaming and Sports
We started FanFight in 2018 to bring disruption to the fantasy sports world in India. We pride ourselves on our customer focus and always seek to deliver the best experience for our users.

"Our manual review of customer support tickets was slow, and the majority of the tickets were for user profile verification on our platform. We now use Amazon Rekognition to process user-submitted identity proof in real time. That change reduced the manual queue of our operations team by 67%, as well as streamlined and accelerated the process for the user. We are now able to handle an increased number of daily requests, and we've reduced our turn-around time for full profile verification from 2 days to less than a minute in most cases. In addition to these benefits, the Amazon Rekognition-powered auto-verification that we've implemented has driven an 80% decline in support tickets for user verification that require manual work."
Mukul Anand, VP of Product - FanFight

As competitive athletes in several disciplines, Sportograf has a natural affinity for sports. Their mission is to respect and honor the performance of every athlete with professional quality pictures.

"With millions of pictures generated from sporting events, our challenge was to organize photos by bib number with high speed and accuracy. In searching for a solution, Sportograf decided not to work with special QR codes or other markers since they introduce a large and complex workload, making it impossible to respond to spontaneous customer requests. To solve this challenge, Amazon Rekognition for text recognition, and Amazon SageMaker enabled us to build our own Machine Learning solution to further identify the racers' bib-numbers, in near real-time."
Tom Janas, Managing Director - Sportograf

Media and Entertainment
C-SPAN is a public service that provides gavel-to-gavel proceedings of the U.S. House of Representatives and the U.S. Senate, and to other forums where public policy is discussed, debated and decided––all without editing. With 3 network stations and 5 other video feeds, there is a lot of content that must be indexed and made searchable.

"By using Amazon Rekognition, we are able to tag who is speaking / on camera at what time down to the second, if needed. Rekognition allows us to index twice as much content as we do currently - from 3500 hours a year to 7500 hours a year which would allow us to index 100% of our first run content and it was shockingly easy to set up, even with 97,000 entities from our database."
Alan Cloutier, Technical Manager - C-SPAN Archives

K-STAR Group is an entertainment company that provides concert ticketing and payment services.
"As an entertainment company, we provide concert ticketing and payment services for our customers. A recurring pain point at concerts is the long line that attendees wait in to provide proof of their purchased paper ticket and then have it validated at the entrance. To solve this issue, we developed a 'Face Ticket' service using Amazon Rekognition. Now, attendees can quickly verify their purchase rather than waiting in line to get tickets or scan their paper ticket upon entrance. The concerts we support no longer have lines and the attendees have enjoyed the convenience and fun experience of using our new 'Face Ticket' system. When we were developing this service we compared Rekognition with other local facial analysis services, and we ultimately decided to use Rekognition due to its scalability with S3 and the seamless integration with other AWS services."
Hyojin Kim, Chairman - K-STAR Group

KYODO NEWS, founded in 1945, is a leading nonprofit cooperative news agency in Japan. It has built a reputation as the most reliable, integrated news agency in Japan, distributing not only news stories but also photos, graphics, audio and video scripts. As one of the most influential news agencies in Asia, Kyodo offers Japanese, English, and Chinese-language services.

"At KYODO NEWS, we store thousands of images daily with the total number of images reaching nearly 16 million a year. So far our internal customers use keywords to find images for publishing purposes, but this time KYODO NEWS' MediaLab has released a face detection search service using Amazon Rekognition, called "Pot de". "Pot de" automatically registers new faces from images we publish every day. If an image doesn't have metadata of the person, users can search images by face detection function using an existing picture, and this enables internal customers to find the right pictures quickly, significantly reducing cycles spent on search. Going forward, KYODO NEWS' MediaLab aims to build broader image search services such as auto-tagging for celebrities and classification using the Custom Labels feature within Rekognition."

Mr. Ryoji Torii, Senior Deputy Director - Media Laboratory
Limbik is the first Data Studio for short-form video. Using artificial intelligence, Limbik has developed a set of technology-enabled processes to predict what content will be successful, with the attributes that perform and the analytics explaining why.

"Amazon Rekognition is a key aspect of Limbik Annotate, our video analysis stack that leverages machine learning and human analysis to identify key attributes of short-form video content. Having evaluated multiple third-party video annotation services, Rekognition is the most precise, efficient and seamless to integrate as part of a broader video analysis process."
Zach Schwitzky, CEO & Co-founder - Limbik

The Mainichi Newspapers is one of the major newspapers in Japan. It also publishes paperbacks, books and other magazines, including a weekly news magazine.

"The Mainichi Newspapers provides a large number of news photographs on a daily basis, including our own web sites, smart phone applications, and corporate sales. When we deliver news photos to a variety of users, we need to process them by enlargement, reduction, and clipping. These tasks require manual work to judge the composition and content of the photograph one by one, and the price was enormous both in terms of time and cost. We successfully reduced the cost associated to these tasks and can now meet our customers' needs in volume much faster by leveraging Amazon Rekognition for process automation to recognize and analyze human faces, enabling automated analysis of human face's position, size, number and composition in the blink of an eye, with no human work. We also enabled trimming and resizing without losing content of original photos."
Yuzi Mori, Solutions Architect, Digital Media - The Mainichi Newspapers Co. Ltd

Make.TV creates technology and solutions that open pathways for hyper-local live video to be created and shared between content creators, producers, programmers, and advertisers with scale, speed, and relevance previously not possible.

"Using AI in content acquisition enables broadcasters to find relevant content out of the masses within short time. We enable broadcasters to acquire huge volumes of user generated content through Live Video Cloud, our cloud-agnostic solution for content acquisition and curation. For broadcasters, this increase in the number of assets they can tap into is great: it increases audience participation in programs and can be utilized live to enhance a news segment, sports broadcast, entertainment TV show or esports tournament stream. To help our clients select the most relevant video while minimizing latency, we use computer vision services and deep learning-based video analysis. Amazon Rekognition is a great addition to our Live Video Cloud solution and enables us to utilize AI for live scenarios in esports, sports, news, and entertainment."
Andreas Jacobi, CEO - Make.TV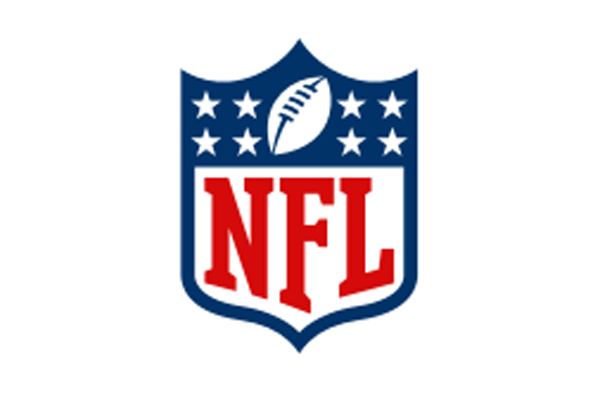 "In today's media landscape, the volume of unstructured content that organizations manage is growing exponentially. Using traditional tools users can have difficulty in searching through the thousands of media assets in order to locate a specific element they are looking for. By using the new feature in Amazon Rekognition, Custom Labels, we are able to automatically generate metadata tags tailored to specific use cases for our business and provide searchable facets for our content creation teams. This significantly improves the speed in which we can search for content and more importantly it enables us to automatically tag elements that required manual efforts before. These tools allow our production teams to leverage this data directly and provides enhanced products to our customers across all of our media platforms."
Brad Boim, Senior Director, Post Production & Asset Management, NFL Media

OSN is MENA's leading entertainment network with rights to broadcast in 25 countries across the region. With over 150 channels, OSN's strength is its unbeatable range of exclusive programming led by its long-term partnerships with studio majors including Disney, HBO, NBC Universal, Fox, Paramount, MGM, Sony and DreamWorks.

"Using AWS's AI services Amazon Rekognition and Amazon Transcribe to automate metadata tagging of our content, we reduced the amount of footage our human curators needed to review by over a third, accelerating our media supply chain and getting content to our audiences faster than ever."
Dave Mace, Digital and Cloud Services Lead - OSN

POPSUGAR Inc. is a global media and technology company that delivers multi-platform content to a global audience of over 400 million.

"We use Amazon Rekognition to identify celebrities in our huge digital asset library. Amazon Rekognition enabled us to stop manually tagging thousands of photos and provides us with much needed automation for our ever-growing library."
Bjorn Pave, Sr. Director of IT - POPSUGAR

Scripps Networks Interactive is a leading developer of engaging lifestyle content in the home, food and travel categories for television, the internet and emerging platforms.

"Licensing media assets is essential to Scripps Networks, Interactive. Consistent and accurate media metadata enables our enterprise and customers to quickly find what they want. Human-based metadata tagging is time-consuming and tedious, and productivity and efficiency can be greatly increased through automation. Amazon Rekognition enables us to quickly and efficiently add value through various automated metadata tagging processes, and images and video segments are much easier to find for our enterprise and our customers. This allows us to increase cycle times, productivity, and efficiency, and adds revenue opportunities that benefit our bottom line."
Shane Murphy, Solutions Engineer - Scripps Networks

TheTake works with movie studios and TV networks to make their content shoppable, which enables viewers to identify and buy the products they see on screen.

"Amazon Rekognition allows us to scalably identify and track actors across millions of frames of content with much higher reliability than any other solution we've used."
Jared Browarnik, Co-Founder and CTO - TheTake

Non-Profit
Thorn is a non-profit organization dedicated to stopping the spread of child sexual abuse material and standing up to child traffickers.

"Amazon Rekognition has been an incredible partner to Thorn by helping us leverage their image and video analysis solutions in our mission to defend children from sexual abuse. Abusers have hijacked the most advanced technology to exploit children—selling children online for sex, circulating abuse images and videos, and engaging in live-streaming abuse. AWS has chosen to be a part of the solution—partnering to leverage their solutions to help find exploited children faster and stop abuse. Collaborating with leading technology companies like Amazon Rekognition is critical to building the tools we need to find these children faster, and end the spread of child sexual abuse material."
Julie Cordua, CEO - Thorn

The White House Historical Association (WHHA) is a private educational non-profit founded in 1962 to support the White House and the Park Service in the preservation of the house, and to further understanding and awareness of the history of the Executive Mansion.

"Since 1962 the WHHA has published a physical guide book, "The White House: An Historic Guide," which provides an overview of the rooms and the collections within the building. In 2016, the WHHA decided the time had come to create a digital tool that would offer a virtual guide to the White House. We wanted to include some entertaining features to keep audiences engaged, which includes the Presidential Lookalike tool. This lets users upload a selfie and run a comparison to see which President or First Lady they most resemble, based on the collection of portraits held by WHHA. The relationship between WHHA and AWS was probably the key factor in selecting Rekognition, but we actually selected the mobile app platform based on how well the potential vendors could work with AWS technology and could integrate Rekognition into their existing platforms. Using an already-built solution saved a great deal of time and money in order to make our spring 2018 launch date, and the scalability of cloud-based tools meant that the Rekognition feature in the app was something the WHHA would be able to sustain for some time without incurring unreasonable expense. AWS worked closely with us and with Cuseum, the vendor whose mobile app platform we selected, to make sure everything worked smoothly."
Stephanie Tuszynski, AWS Director of the Digital Library - WHHA

Real Estate and Operations
Security
Abode Systems (Abode) offers homeowners a comprehensive suite of do-it-yourself home security solutions that enables homeowners to keep their family and property safe. Since the company's launch in 2015, cameras have played an essential part in Abode's solution, enabling customers to receive notifications and monitor their homes from anywhere.

"We are always focused on making technology choices that provide value to our customers and enable rapid growth while keeping costs low. With Amazon Rekognition Streaming Video Events, we could launch person, pet and package detection at a fraction of the cost of developing everything ourselves. For us it was a no-brainer, we didn't want to create and maintain a custom computer vision service. We turned to the experts on the Amazon Rekognition team. Amazon Rekognition Streaming Video Events APIs are accurate, scalable, and easy to incorporate into our systems. The integration powers our smart notification features, so instead of a customer receiving 100 notifications a day, every time the motion sensor is triggered, they receive just two or three smart notifications when there is an event of interest present in the video stream."
Scott Beck, Chief Technology Officer - Abode Systems

ARMED™ is dedicated to the development and integration of cutting-edge technology to combat acts of political violence, terrorism, organized criminal activities, and insider threats.

"Our specialty is on safeguarding major events in the face of increasing complex and malevolent environments. Amazon Rekognition powers ARMED™'s Data Fusion System, providing a real-time ability to track individuals in video streams and recognize persons of interest. These capabilities enable predictive analytics that supply security specialists with immediate and potentially life-saving information. We're excited to be working with the Rekognition team in developing a world-class platform that provides security organizations and clients with enhanced situational awareness."
Shaun Mccarthy, CEO - ARMED Inc.

Marinus Analytics provides law enforcement with tools, founded in artificial intelligence, to turn big data into actionable intelligence. The Marinus flagship software, Traffic Jam, is a suite of tools for use by law enforcement agencies on sex trafficking investigations.

"Law enforcement needs sophisticated tools to foster victim-oriented policing in the age of the Internet. Law enforcement knew that runaway children are among the most likely to be trafficked. Before using Amazon Rekognition, their only recourse was to manually sift through online data to try to find them; this was time-intensive or not possible. Now with Traffic Jam's FaceSearch, powered by Amazon Rekognition, investigators are able to take effective action by searching through millions of records in seconds to find victims."
Emily Kennedy, CEO and Founder - Marinus Analytics

Software Colombia is a top-tier AI and ML software development company providing cutting-edge technology solutions globally, with a focus on innovation, quality, and client satisfaction on its more than 300 active projects.

"Our main challenge was to implement a strong, yet fast and accurate user authentication platform, and Amazon Rekognition and its Face Liveness detection API helped us achieve it. This new Amazon Rekognition API enabled us to build an in-house biometric facial recognition process to helps us mitigate identity spoofing attacks and risk by up to 95%, making our X509 digital certificates issuing and signature processes more secure and efficient. The ability to give our customers the option to authenticate and verify their identities by using a phone camera also makes our services more inclusive and available across regions."

Alex Chacón, Software Colombia CEO

Read success story >>
3xLOGIC is a leader in commercial electronic security systems. They provide commercial security systems and managed video monitoring for businesses, hospitals, schools and government agencies. Managed video monitoring is a critical component of a comprehensive security strategy for 3xLOGIC's customers.

"Simply relying on motion detection sensors triggers several alarms that are not a security or safety risk when there is a lot of activity in a scene. By utilizing machine learning to filter out the vast majority of such events, such as animals, shadows, moving vegetation and more, we can dramatically reduce the workload of the security operators and improve their efficiency."
Ola Edman, Senior Director Global Video Development - 3xLOGIC

"With over 50,000 active cameras in the field, many without the advanced analytics of newer and more expensive camera models, 3xLOGIC takes on the challenge of false alarms every day," says Charlie Erickson, CTO at 3xLOGIC Products and Solutions. "Building, training, testing, and maintaining computer vision models is resource-intensive and has a huge learning curve. With Amazon Rekognition Streaming Video Events, we simply call the API and surface the results to our users. It has been very easy to use and the accuracy is impressive."
Charlie Erickson, Chief Technology Officer - 3xLOGIC

Q5id
Q5id provides consumers and businesses with a robust Proven Identity Management solution to help customers verify identities and secure organizations.
"Q5id is focused on proving individual identities versus assuming their validity. Our goal is to deliver the highest level of assurance to identify and verify that individuals are who they say they are for our financial service clients and their customers. We're achieving this by working with Amazon Rekognition Identity Verification APIs and its face recognition capabilities, then integrating our proprietary software to build our products and services. AWS helped us to improve and balance the facial recognition identification patterns we use to achieve a false acceptance rate of 1 in 933 billion – a number more than 100 times the world's population."
Becky Wanta, Chief Technology Officer - Q5id

Watch Q5ID testimonial video
Transportation
HERE Technologies powers mapping, navigation, and location solutions for enterprise customers. Their mission is to create a digital representation of reality to radically improve the way everyone and everything lives, moves, and interacts.

"We use Amazon Rekognition to enrich our mapping content. Rekognition's Text in Image allows us to continually update signage information so our customers have the latest information at their fingertips. We look forward to continuing our partnership with AWS and implementing their computer vision solutions in more of our products."
Rajkumar Jain, Director of Engineering - HERE Technologies

Mapillary is a collaborative street-level imagery platform that allows people and organizations to upload geo-tagged photos, which can then be used by customers to improve their mapping systems or applications.

"This work with Amazon Rekognition allows us create a solution to help improve parking across US cities. City authorities are struggling to keep track of their parking signs and data. For cities to manually track this themselves would cost millions of taxpayers' dollars, not to mention the enormous time investment. We believe that working with Amazon Web Services, and Amazon Rekognition in particular, will help us work towards creating automated, computer vision-driven parking solutions that help cities save time and money."
Jan Erik Solem, CEO - Mapillary

Sygic provides world-class GPS navigation for over 200 million users.

"Photos of sights and attractions play a key role in travel research, and choosing the right photos can dramatically improve a traveler's engagement with a listing. Since we already host photos in Amazon S3, using Amazon Rekognition to help us classify our entire photo collection was fast and easy. By searching for certain keywords in the classification data we are able to automatically flag images that are likely to be irrelevant, as well as promote the ones that are likely to be the most useful to our users. Extracting this meaningful metadata from our images was an easy lift for us since Rekognition is a simple-to-use API service."
Lukáš Nevosád, Vice President Travel - Sygic