Below is a selection of Energy partners who have the domain expertise to help you innovate and transform faster with AWS. To see a complete list and learn more about other partners, visit the AWS Partner Website.

Ambyint
Ambyint is building the "self-driving car" for oil wells to enable autonomous well operations for its E&P customers. The company is leveraging best-in-class technology tools like artificial intelligence, machine learning, and IoT devices, in combination with physics-based analytics, deep domain expertise, and a massive proprietary data lake that's nearly 50 terabytes, equivalent to 100 million operating hours. Ambyint creates value for customers by increasing production and reducing labor costs, maintenance costs, and G&A. Ultimately, the company can deliver production improvements of up to 10% and opex cost savings of up to 20%. AWS enables Ambyint to run, deploy, and scale artificial intelligence, machine learning, and IoT SaaS offerings in a cost effective and performant way, utilizing services such as Amazon ECS, Amazon EMR, Amazon VPC, and Amazon S3, among others.

Bluware
Bluware's platform enables clients to leverage the latest in machine learning, physics-based science, and cloud scalability to achieve tangible business impact in oil and gas exploration, development, and production. Bluware's Headwave software suite is the most innovative and fully open platform for E&P workflows. Bluware has relied on AWS for its production systems and IaaS for more than 5 years, and has extensive experience with a broad set of AWS capabilities and services (Amazon EC2, AWS Lambda, and Amazon S3).

Sharp Reflections
Sharp Reflections uses Big Data computing to evaluate the size and quality of oil and gas reservoirs. Sharp Reflections processes and analyzes the raw signal from 3D seismic datasets to predict reservoir and fluid properties away from well control. Using AWS compute resources, we can interactively analyze terrabyte-size datasets in hours.

WellAware
WellAware is an Industrial Internet of Things company that helps oil and gas operators and service providers reduce operating expenses, minimize downtime, and ensure safety and regulatory compliance by providing reliable data collection, exception-based monitoring, and actionable analytics.

Rock Flow Dynamics
Our industry-leading tNavigator™ is the first and only product on the market which dynamically combines a fully interactive 3D graphical user interface and a record breaking parallel supercomputing engine. Offered as a single executable, tNavigator allows petroleum engineers and scientists to build static and dynamic reservoir models, run dynamic simulations, calculate PVT properties of fluids, build surface network model, calculate lifting tables, and perform extended uncertainty analysis as a part of one integrated workflow. The core algorithms are based on the latest scientific developments in the field and provide the most efficient use of modern computing platforms. As a result, tNavigator provides superior performance and unparalleled user efficiency for reservoir engineers at the corporate reservoir simulation centers and in the field.

Computer Modelling Group
Computer Modelling Group Ltd. is an innovator and the world leader for reservoir simulation technology and performance. With its 100% focus on reservoir simulation, CMG is at the forefront in modelling new recovery methods and developing state-of-the-art techniques to help customers overcome existing technological barriers to reach strategic goals. Recently, CMG integrated artificial intelligence (AI), machine learning, and cloud-based workflows that leverage AWS into its industry-leading reservoir simulation technology. CMG's efficient modelling algorithms, found in its easy-to-use software, empowers customers to maximize hydrocarbon recovery by applying the most profitable production process.

Morningstar
Morningstar's enterprise-level software enables clients to access and analyze proprietary and market data to facilitate collaboration and help clients make better investment decisions. With more than 3,500 feeds from over 290+ data vendors in power, gas, oil, weather, agriculture, futures, and equities. Morningstar provides high quality and reliable real time and historical data. Utilizing AWS, Morningstar offers a robust, horizontally scalable hosted platform which provides significant performance benefits and IT cost savings. Firms can save substantial capital costs with zero in-house server storage and application requirements while adhering to the highest operational and security standards with a SOC1 designation.

Osokey
Osokey deliver rapid data discovery, data access and real-time collaboration solutions to the energy industry, utilising the latest cloud technologies. Osokey helps energy companies by connecting them to their subsurface data, enabling them to view data instantly, anytime, anywhere, making faster and more informed decisions. Customers can collaborate on data, sharing ideas and connecting expertise in real-time across the globe. Osokey solutions are simple and intuitive to use, allowing their customers to be up and running in minutes. Osokey's unique platform enables customers to retain complete control of their data, avoid vendor locked-in file formats and makes data available for proprietary algorithm development to secure a customer's own competitive advantage.

Ridgeway Kite
Ridgeway Kite provides a high-speed, massively-parallel reservoir simulator, 6X, which runs on AWS CPUs and GPUs, and is designed to support unconventional reservoirs. 6X is the only reservoir simulator that integrates geo-mechanics with fluid flow. It honors the hydraulic fracturing schedule, models the rock breaking and creation of tensile and shear fractures, and enables production forecasting scenarios to start from the correct pressure, saturation and stress conditions. 6X allows you to build multi-well, multi-stage frac models, match frac-hits and optimize completion design, well spacing, and production.
6x has built-in multiple realization capability which allows users to run sensitivities, history matching, and production optimization from one dataset using one license. Together with AWS, you can run these jobs with greater scale and elasticity, improve performance by leveraging the latest-generation of computing hardware, and decrease costs with flexible payment models.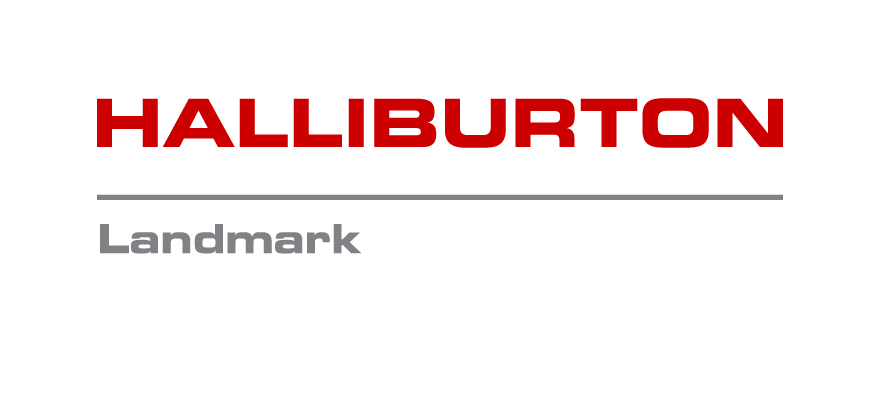 Landmark
Landmark, a Halliburton business line, is the leading technology solutions provider of data and analytics, science, software, and services for the exploration and production industry. Halliburton Landmark's innovative, integrated technology and services deployed on AWS provide support for key decision points in the oil and gas life cycle, enabling energy companies around the world to lower costs, boost production, and increase productivity and profitability.
Tape Ark
Tape Ark is a mass data ingest company specialising in helping oil and gas companies migrate large volumes of exploration data to the cloud using Amazon S3 and Amazon Glacier, so they can move their data from physical offsite storage and private cloud solutions to online public cloud storage. Tape Ark's petroleum data lake provides oil and gas companies with a repository, index, and GIS linkage for a variety of data types including seismic, well, velocity, reports, potential field, and many others. The liberation of ageing archive data then in turn empowers oil and gas companies to perform analytics on data that was previously inaccessible. Machine learning, artificial intelligence, and advances in big data and analytics stand to make some of the most significant changes and technological advances in the oil sector over the next 10 years and Tape Ark can assist in liberating your data into the AWS cloud.

GuildOne Inc.
GuildOne is a pioneering technology company providing advanced data solutions and business intelligence to oil and gas companies so they can better understand and use data to enhance business performance. Since 2015, GuildOne has invested in emerging technologies such as blockchain, machine learning, and artificial intelligence, culminating in the release of its Royalty Ledger on Energy Block Exchange, on which GuildOne successfully executed the first energy smart contract transaction using R3's Corda blockchain technology.

Get started
Leading companies in the oil & gas industry are already using AWS. Contact our experts and start your own AWS Cloud journey today.