AWS ASEAN Startup
Empower your startup with curated content, tips and success stories.
From Grab to Halodoc, ASEAN's top startups build on AWS. But they didn't do it alone. AWS has the foundations entrepreneurs like you need to start building quickly and easily. We have conceived this page to provide Southeast Asia's startups with the tools they need to get started and scale:
It's an amazing time to be an entrepreneur in ASEAN and we cannot wait to see your ideas solving big problems for the local markets.
A Startup's Guide to AWS – for ASEAN Startups
"A Startup's Guide to AWS" is an introductory e-book designed for all the Southeast Asian startups interested to understand how they can work with AWS, make the most of our programs and get inspired by success stories.

If you are a startup founder, builder, innovator, entrepreneur or anything in-between, this guide is for you. We've got you covered with information relevant for business and tech profiles.


We received feedback from many entrepreneurs, like yourself, and decided to start this guide so that we can do our part to help founders. You will learn how you can work with AWS, make the most of our programs, and get inspired by ASEAN success stories. Whether you are beginning your startup journey, scaling a startup, or just interested in the ASEAN startup ecosystem, we hope this will be of value to you. Here's to building a more exciting future together!"

Andrew Vranjes
Head of Startup Ecosystem, ASEAN, AWS

Featured ASEAN Hot Startups Running on AWS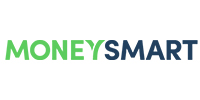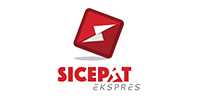 AWS Activate
AWS Activate provides funded and non-funded startups with the resources needed to quickly get started on AWS – including credits, training, and support. Learn more about these two programs:

Activate Founders
Are you a bootstrapped startup that aren't associated with a venture capital firm, accelerator or incubator?

In that case, you are eligible for:
$1,000 USD AWS Activate Credit*, valid for 2 years
$350 in AWS Developer Support Credits valid for 1 year
7 Core AWS Trusted Advisor Best Practice Checks
Email access to 1 primary Cloud Support Associate and General Architectural Guidance
Learn more »
Activate Portfolio
Are you a Startup that works with an AWS Activate Provider, accelerator, incubator, Seed/VC Fund or any other startup-enabling organization?

In that case, you are eligible for:
Up to $100,000 USD AWS Activate Credits*, valid for up to 1 year
AWS Business Support Credits*, valid for up to 1 year
24x7 phone, email, and chat access to Cloud Support Engineers and premium response speed
AWS Support API, Interoperability, and configuration guidance and troubleshooting
Learn more »
*Credits are subject to the AWS Activate Provider you are associated with. Confirm with your AWS Activate Provider or AWS representative on the amount of AWS Activate Credits you are eligible to receive.

On-Demand Events & Webinars
AWS Activate Onboarding Webinar – ASEAN Edition
As a new member of the AWS Activate Program, you will hear from AWS experts on best practices to follow from Day 1 on AWS.

Watch on-demand »
Cost Optimization Webinar for Startups
Join us for this session to learn tips and tricks on how to monitor closely your AWS consumption, architect your infrastructure for cost optimization and identify low-hanging opportunities to reduce your usage.

Watch on-demand »
AI/ML Workshop Week: Getting Started with AI/ML
This session aims to give you a quick start on utilizing AWS machine learning (ML) across four common use cases for startups, so that you have the confidence to build ML into your applications right away.

Watch on-demand »

AWS Startup Blog
Read blog posts by AWS startup experts and customers. Browse by categories, products, industries, etc.

AWS Startup Podcast
Listen to startup founders across the globe who reveal the tools that work, the leadership practices that make a difference, and the lessons you can only learn by building a company.

AWS Startup Resources
Explore content, tools, and solutions to power your startup. There is something for every startups in this AWS Startup Global resources hub.