Overview
AWS Transformation Day Hong Kong is an event specifically designed for enterprises and sizable organizations in Hong Kong. For the second year in a row, we are connecting business and IT decision makers to provide you with insights into enterprise use cases around enterprise workload migrations, data analytics, artificial intelligence/ machine learning as well as cost optimization, security, talent development, and innovation culture. Not to mention latest news and services of the AWS (Asia Pacific) Hong Kong Region that enterprises care for the most.
At AWS Transformation Day you'll have the chance to dive deeper into these topics and get your questions answered by AWS experts, customers and partners, in peer talks and solutions expo. Join us now to learn how AWS can help large businesses like yours to change, innovate and transform.
Who should attend?
AWS Transformation Day agenda and content is tailored for Technology Decision Makers (TDMs), and Business Decision Makers (BDMs) from different functions:
Technology: IT, IT Operations, Applications, Infrastructure, Business Apps, IT Finance, IT Procurement, Security, Cloud Architect, Program Manager, SAP Program, SAP Office, Database
Business: Line of Business, Finance, Procurement, Legal, Marketing, Customer Service, Contact Centre, Innovation, Digital, Analytics, Data, Plant Managers
The technical level of the sessions is between Introductory (Level 100) and Intermediate (Level 200).

Feature topics
Explore a variety of topics that are relevant to your function

AWS Transformation Day will provide you with insights into how organisations can accelerate their enterprise transformation and will include topics like building a business case, mass migration, enterprise workloads, and compliance & data security. It will have topics on the 'art of the possible' with analytics, artificial intelligence and cognitive customer experience as well as building an innovation culture.

Keynote Speaker
Philip Potloff, Head of Enterprise Strategy at Amazon Web Services
Philip joined AWS in 2017 and serves as the head of enterprise strategy. Philip leads a team of former CIOs and CTOs that work with technology executives to develop cloud adoption strategies for their own companies by sharing experiences and approaches for how the cloud can help them increase speed and agility while devoting more of their resources to their customers.
Prior to joining AWS, Philip held multiple senior executive positions at Edmunds.com including CIO and COO. During his 12-year tenure, Philip led the transformation of the car shopping website's technology architecture and product development methodologies. This included a successful all-in cloud migration to AWS that was completed in 2016.
Philip most recently served as the company's first Chief Digital Officer where he leveraged Edmunds' new cloud-based technology model to accelerate innovation and delivery of the next generation of products and features for the site's millions of monthly car shoppers and thousands of dealer partners.
In 2017, Philip was recognized as one of Computerworld's Premier 100 Technology Leaders for extending the influence of the technologist's role to include digital transformation and business model innovation.
Prior to Edmunds.com, Philip served in technology leadership roles for several Silicon Valley startups including a natural language search engine, and speech recognition software company, Nuance Communications.
Philip earned his bachelor's degree in Economics from UCLA.

Zane Moi, Deputy General Manager and Head of Partner Ecosystem, Hong Kong, Macau & Taiwan, Amazon Web Services
Zane leads AWS' partner development and ecosystem organization in Hong Kong, Macau and Taiwan where he has responsibilities around business performance, strategy, customer engagement and general business development.
Prior to AWS, Zane founded a Big Data Analytics and Visualization startup called TreeCrunch that focused on the analytics and visualization of unstructured text data using NLP technologies. Prior to the startup, Zane spent over a decade at smartphone maker BlackBerry where he held various leadership positions in Canada, Australia and Hong Kong. At BlackBerry, he was most recently Regional Director for Hong Kong, Taiwan and Korea managing a US$130M business across North East Asia.
He has a BA (Hons) in Economics from Wilfrid Laurier University and an MBA (Distinction) from the University of Hong Kong.
Customer Speakers
Chang Lim, Vice President, Digital Transformation, Melco Resorts & Entertainment
Chang Lim is the Vice President of Digital Transformation at Melco Resorts and Entertainment, a well-established hospitality and entertainment business with a strong presence in Macau and the Philippines. As a company, Melco constantly explore for opportunities to further create exciting entertainments and look for ways to take its products and services to the next level while serving the community and improving society as a whole.
Chang is currently taking a lead in overseeing Melco overall digital transformation strategic initiatives. He and his team partner with different business leaders in Entertainment, F&B, Hospitality, Retail, and backend offices to drive the necessary impactful changes in Melco, with a close oversight by the company's Executive Committee. Melco's focus is on ease and convenience for Melco's guests and team members, creating exhilarating and engaging digital experiences to support a sustainable business growth.
In his 19+ years of career as an IT and Operations Executive, he worked across different industries for MNCs like Melco, multiple General Electric businesses, Nielsen and Marina Bay Sands in the USA, Singapore, UK and Hong Kong.

Michael Yip, Chief Innovation Officer, Modern Terminals Limited
Michael Yip is the Chief Innovation Officer at Modern Terminals Limited, a leader in the container terminal industry in Hong Kong and Mainland China. Michael is responsible for inducing innovation across the company, managing the process of innovation, and bringing together technology, information, and process transformation initiatives. In addition to leading the digital transformation, he is also part of the Company Strategy Board, responsible for formulating and driving corporate business plans and strategies.
Michael has over 25 years of experience in IT management & consulting, and prior to joining MTL, he was based in Shanghai as the Director of IT in China for Anheuser-Busch InBev. Michael holds an MBA jointly from The Kellogg School of Management, Northwestern University (USA) and Hong Kong University of Science & Technology, as well as a BSc in Engineering from the University of Pennsylvania (USA).

Roy Chan, Senior Manager, Technology at Hong Kong Disneyland
Roy Chan is the Senior Manager of Technology in Hong Kong Disneyland, providing a world class experience and excellent service for diverse and international mix of guests. From the special events taking place in throughout the years to the new attractions and entertainment experiences opening next year and in the years ahead, Hong Kong Disneyland continuously to give guests new reasons to visit the park.
During the last 3 years, Roy has led the digital delivery team to revamp and transform the eCommerce applications including ticketing and hotel reservation engine, entitlement system and many other web applications to provide magical experience to the guest. Currently, 100% of the guest facing applications in Hong Kong Disneyland is running on the cloud. Roy is also part of the Technovator, the innovation group within the organisation to evaluate new technologies and apply them in the park and also automating and optimising business process.
Roy has over 15 years of experience in managing IT organisation and software delivery, prior to joining Hong Kong Disneyland, Roy was a SVP in software engineering in a local start up and various positions in well known companies including Sun Microsystems, UBS, HSBC.

Agenda
Track 1: Hong Kong Region, Enterprise Workload & Hybrid Migration
Track 2: Culture & Best Practices
Session Catalog
Track 1: Hong Kong Region, Enterprise Workload & Hybrid Migration
Track 2: Culture & Best Practices
Event Sponsors
Platinum
Gold
Silver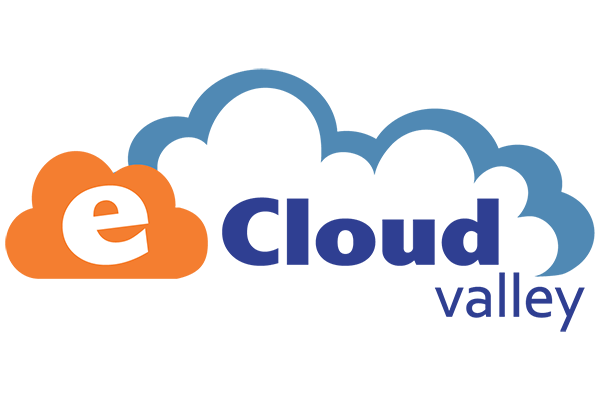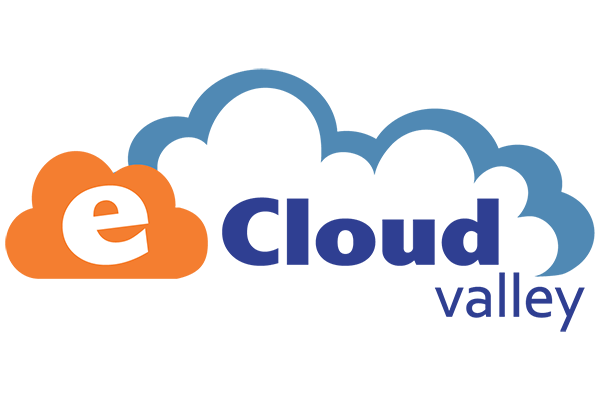 Learn from AWS experts at the AWS Transformation Day
Location
The Ritz Carlton, Diamond Ballroom, Level 3
International Commerce Centre (ICC), 1 Austin Rd, West Kowloon, Hong Kong