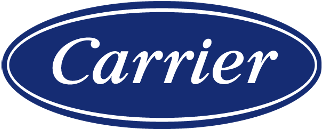 Carrier is a leading provider of healthy, safe, sustainable, and intelligent building and cold chain solutions.

"At Carrier, we are pushing to drive more innovation and connectivity to make buildings and the cold chain more sustainable, efficient, and comfortable. To enable rapid development of more digital solutions, we embarked on the development of a shared services platform—carrier.io—as the foundation of all Carrier digital services. AWS IoT services will be a key enabler to accelerating the development of our carrier.io IoT platform, and AWS IoT TwinMaker will be used to provide critical asset modeling for the platform, enabling our applications to easily create and integrate digital twins of real-world systems. These applications allow our customers to use their data alongside advanced machine learning and data analytics to decrease service costs, optimize maintenance schedules, and increase reliability, efficiency, and profitability of their Carrier equipment."

Dan Levine, Senior Director IoT, Cloud, and Software Engineering, Carrier


INVISTA, which is a subsidiary of Koch Industries, transforms daily life through its innovations in the nylon and specialty materials industries used in clothing, carpets, cars, and computers—just to name a few.

"INVISTA is using AWS IoT TwinMaker to help our field personnel efficiently address operational notifications and alerts from plant floors across multiple, distributed locations. With AWS IoT TwinMaker, we can quickly and easily build a digital twin of our manufacturing operations to give field workers a consolidated view of all asset and operational data. By doing so, INVISTA operations is making significant progress on our Vision of the Connected Worker as the outcome of our Transformation effort. For example, a field technician could pinpoint the source of equipment anomalies and identify appropriate corrective actions."

Jerry Grunewald, Vice President of Operations Transformation, INVISTA
John Holland is one of Australia's leading integrated infrastructure, rail, multi-modal transport, and building companies. By finding solutions to complex challenges and opportunities, John Holland transforms communities to make them easier to move around, be more connected, and become better to live in.

"By their nature, construction projects create change to their surrounding environment, and through the use of IoT and other emerging technologies, we can expand the capabilities of our people. As an example, projects are subject to environmental regulations, evidence collection, and monitoring of environmental factors such as noise, dust, vibration, and air quality. Using AWS IoT TwinMaker to create a construction twin, we aim to provide environmental managers a 360-degree view into the environmental impact of their project. Our platform collects, analyzes, and displays environmental data in a realistic 3D representation of the construction site, so environmental managers can monitor compliance, investigate claims, and gather comprehensive historical evidence."

Bastian Uber, Chief Digital and Information Officer, John Holland