Abios is a B2B provider of advanced esports data and statistics products.
"With Amazon Timestream, we are seeing the value of a database purpose-built for time series data. Previously, we used a custom solution in our application cluster, managing time series data with block storage. Timestream's serverless architecture allows us to scale without worrying about our database solution while reducing our overhead costs. We're also excited to experiment with Timestream's powerful query engine to push the limits of what we can achieve with our time series data."
Anton Janer, CTO – Abios Games

Autodesk is a global leader in software for architecture, engineering, construction, media and entertainment, and manufacturing industries.
"At Autodesk, we make software for people who make things. This includes everything from buildings, bridges, roads, cars, medical devices, and consumer electronics, to the movies and video games that we all know and love. We see that Amazon Timestream has the potential to help deliver new workflows by providing a cloud-hosted, scalable time-series database. We anticipate that this will improve product performance and reduce waste in manufacturing. The key differentiator that excites us is the promise that this value will come without adding a data management burden for the customers nor Autodesk."
Scott Reese, SVP of Manufacturing, Cloud, and Production Products — Autodesk.

Cake is a performance marketing software company that stores and analyzes billions of clickstream events.
"Previously, we used a DIY time series solution that was cumbersome to manage and was starting to fall over at scale. When we heard AWS was building a time series database service, Amazon Timestream, we signed up for the preview and started testing our workloads. We've worked very closely with the AWS service team, giving them feedback and data on our use case to help ensure Timestream really excels in production for the size and scale of time series data we're dealing with. And the result is phenomenal – a highly scalable and fully serverless database. It's the first time we've had a single solution for our time series data. We're looking forward to continuing our partnership with AWS and excited to see what's in store for Timestream."
Tyler Agee, Principal Architect – Cake Software

Cardinal Peak reduces the risk of outsourcing an engineering project by providing end-to-end product design services for connected products, leveraging skills in hardware, electronics, embedded, cloud and end-user software.
"Our team has worked closely with AWS on the Amazon Timestream preview. Cardinal Peak is very excited to add a highly scalable time-series database to our solutions toolkit, enhancing our solutions where ingesting and managing massive amounts of time series data is required – very applicable for our large-scaled IoT solutions."
Sean O'Neil, VP of Applications Engineering – Cardinal Peak

CleanAir is a global air quality consulting and testing firm that has a long history of compiling client data for analysis and reporting.
"Our growing digital engineering team is excited to use Amazon Timestream for our new reporting application. This will improve the speed with which we can store, read, and retrieve time series data for analytics, while keeping costs low. To handle this migration, CleanAir partnered with TensorIoT, an APN Advanced Consulting Partner delivering complete end-to-end solutions in IoT, data engineering, machine learning, and artificial intelligence. Moving to a fully managed and serverless time series database allows our team to focus more on creating great products for our clients and less on database set-up and maintenance."
Dan Pearson, Business Leader – CleanAir

Dashbird is a monitoring and analytics platform for serverless applications built on top of cloud service providers.
"Amazon Timestream is an amazing addition to the serverless offering. We really value the aggregation speed in queries and ease and efficiency of its automated metrical data storing and scaling the load without any overhead. Similarly to other AWS services, Timestream integrates seamlessly with our solution and really helps us manage time series data better than other databases. It will be a time, budget and life saver when it comes to time series data and we're very excited to make the most of all its features in our future projects."
Marek Tihkan, CTO – Dashbird

D2L is a global leader in educational technology, and the pioneer of Brightspace, an industry-leading, world-class learning platform used by customers in K-12, higher education, healthcare, government, and the corporate sector.
"Our team is excited to use Amazon Timestream for our internal synthetic monitoring tool, which currently stores data in a relational database. By switching to Timestream, a fully managed time series database, we can maintain performance while reducing cost by over 80%. Timestream's built-in storage tiering and configurable data retention policies are game-changers, and will save our team a lot of time spent on managing mundane activities."
Andrew Alkema, Sr. Software Developer – D2L

Based in Ann Arbor, Michigan, Fleetilla is a leading provider of end-to-end solutions for managing trailers, land-based intermodal containers, construction equipment, various other types of unpowered assets, as well as conventional commercial telematics for over-the-road vehicles.
"Fleetilla works with real-time telematics data from IoT devices around the world. As we grow, we are always watching for new services and technologies to improve our customers' overall experience. Recently we have seen a need to integrate a variety of original equipment manufacturer (OEM), aftermarket, Association of Equipment Management Professionals (AEMP), and other data feeds to provide a unified 'single pane of glass' view for complex mixed fleet environments. Our Fleet Fusion initiative is centered around this, and it uses Amazon Timestream to provide a cost-effective database system which we expect will replace our existing complex solution composed of multiple other tools. The fully managed Amazon Timestream service means less work for our DevOps team, the SDKs available in our preferred programming language means simpler implementation for our developers, and the familiar SQL-based language means less learning curve for our data analysts. Timestream's built-in scalability and analytics features allow us to offer faster and richer experiences to our customers, and the machine learning integration allows us to continue innovating and improving our services for our customers with this fast-growing area of technology."
Marc Wojtowicz, VP of IT and Cloud Services – Fleetilla
Grafana is among the world's most popular visualization technologies, and empowers users to compose their own observability dashboards.
"We make it a priority to work with other technology leaders in building plugins that support our users' key goals. Amazon Timestream has great potential as a data source for IoT and time series data, and we are excited to see how the community leverages it."
Ryan McKinley, VP of Applications – Grafana Labs

PubNub's Realtime Communication Platform processes trillions of messages per month on behalf of thousands of customers and millions of end users.
"To effectively operate the PubNub platform, it is essential to monitor the enormous number of high-cardinality metrics that this traffic generates. As our traffic volumes and the number of tracked metrics have grown over time, the challenges of scaling our self-managed monitoring solution have grown as well, and it is prohibitively expensive for us to use a SaaS monitoring solution for this data. Amazon Timestream has helped address both of these needs perfectly. We've been working with AWS as a Timestream preview customer, providing feedback throughout the preview process. AWS has built an amazing product in Timestream, in part by incorporating PubNub's feedback. We truly appreciate the fully-managed and autoscaling aspects that we have come to expect of AWS services, and we're thrilled that we can use Grafana with Amazon Timestream to visualize our time-series data."
Dan Genzale, Director of Operations – PubNub

Since 1998, Rackspace Technology has delivered enterprise-class hosting, professional services, and managed public cloud for businesses of all sizes and kinds around the world, with its Fanatical Experience™ approach to serving customers as its cornerstone.
"At Rackspace we believe Amazon Timestream fills a longstanding need for a fully-managed service to capture time series data in a cloud native way. We've had several opportunities to work with Timestream, and we've observed the platform to be performant and easy to use with a developer experience that is familiar and consistent with other AWS services. Cloud Native and IoT are both core competencies for us, so we're very pleased to see that Timestream is 100% serverless, and that it has tight integration with AWS IoT Core rule actions to easily ingest data without any custom code. Organizations who have a use case to capture and process time series data should consider using Amazon Timestream as a scalable and reliable solution."
Eric Miller, Senior Director of Technical Strategy – Rackspace Technology

With over 60 years of fashion retailing experience, River Island is one of the most well-known and loved brands on the High Street.
"The Cloud Engineering team have been excited about the release of Amazon Timestream for some time. We've struggled to find a time-series data store that is simple, easy, and affordable. With Timestream, we get that and more. Timestream will enable our need to build a central monitoring capability across all our heritage systems as well as our AWS hosted microservices. Interesting times!"
Tonino Greco, Head of Cloud and Infrastructure – River Island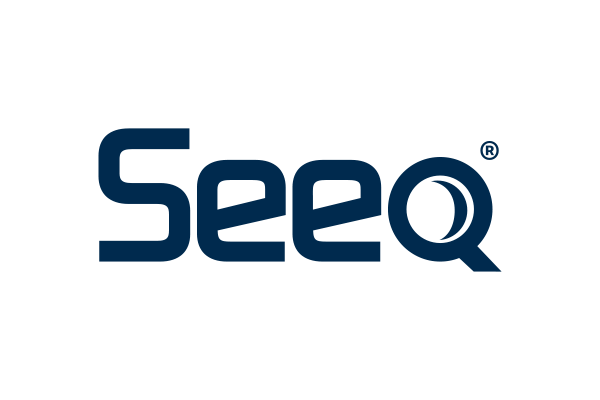 Seeq is an advanced analytics solution for process manufacturers that enables organizations to rapidly investigate and share insights from time series data in Amazon Web Services, historians, and IIoT platforms as well as contextual data in manufacturing and business systems.
"Seeq connectivity to Amazon Timestream will help process manufacturers tap advanced analytics for data-based decision making at a critical time in the industry. The need for innovation is tremendous so we appreciate our partnership with AWS to assist customers in unlocking the value in their data."
Michael Risse, Cofounder – Seeq.

Slalom is a modern consulting firm focused on strategy, technology, and business transformation.
"Amazon Timestream's flexibility allows for easy integration of updates to always-evolving table schemas. With the basic time series functionality delivered by Amazon Timestream's querying language, statisticians can perform advanced analytics. The database adds great value to the products our teams can create for clients. Our engineering groups can easily enable dashboards for monitoring systems for DevOps teams, or perform advanced time series analytics work for our clients, all from one database."
Hassan Mahmood, Data and Analytics – Slalom

TensorIoT is an AWS Advanced Consulting Partner delivering complete end-to-end products and solutions in IoT, data engineering, machine learning, and artificial intelligence.

"At TensorIoT, we create custom IoT solutions that used to require unique ways to handle time series data for each project. With the release of Amazon Timestream, we can use data storage that was purposely built for time series data, giving TensorIoT an innovative tool to empower our customers. Having Amazon Timestream in the suite of AWS products allows for seamless integration, unmatched scalability, and easy storage and access for time series data. With TensorIoT's strong focus on ML and IoT spaces, Amazon Timestream has filled a critical place in our toolkit, standing as the go-to time series data storage for companies handling telemetry and IoT."
Duane Osburn, Principal Solutions Architect – TensorIoT

Teooh is an avatar based social platform enabling communities and creators to engage in live, multi-way conversations in virtual spaces.
"Each of our virtual event services, as well as many parts of our base infrastructure, contain microservices for publishing telemetry to RESTful interfaces. We were able to quickly and easily update our agents to use Amazon Timestream and now have a unified interface for ingesting, collating, and visualizing telemetry data across our product. We had previously been using a number of self-managed time-series databases which required manual intervention, administration and maintenance. Amazon Timestream has given us a fully managed solution that is able to ingest far more data at a pre-configured level than we were achieving before. As we scale our product our telemetry scales faster-than-linear, and so we look forward to harnessing the built-in resilient scaling capabilities of Timestream."
Jon Hibbins, CTO & Co-founder – Teooh

TrendMiner is Software AG's industrial analytics platform for Industry 4.0 operations that democratizes analytics by lowering the barrier of process and asset data analysis.
"Innovation is what thrills us. Our team is always looking to push the boundaries of self-service analytics. That's why we are now combining the strengths of Amazon Timestream and TrendMiner to help democratize analytics for time series data. Our team is excited to use Timestream in our upcoming projects with process industry customers."
Joan van de Wetering, Managing Director – TrendMiner

Trimble Inc., is a leading technology provider of productivity solutions for the construction, resources, geospatial, and transportation industries.
"Whenever possible, the Trimble Cloud Platform team tries to leverage AWS' managed service offerings. We are excited to now use Amazon Timestream as a serverless time series database supporting our IoT monitoring solution. Timestream is purpose-built for our IoT-generated time series data, and will allow us to reduce management overhead, improve performance, and reduce cost for our existing monitoring system."
David Kohler, Engineering Director – Trimble

Waites is a leading provider of wireless, mesh-networked, "Internet of Things" (IoT) sensors for industrial environments.
"Over the past 2 years we've been testing leading time series database services and haven't been able to find one that can handle IoT data at scale. With billions of sensor readings per day, we need a time series database that is fast, scalable, and serverless. The Amazon Timestream engineering team has delivered a reliable purpose built time series database that manages our data lifecycles. No more writing scripts to transfer the data from one storage tier to another, it is finally automated."
Eric Stein, Chief Product Officer – Waites

ZTR is a global Industrial IoT company continuing to develop new and innovative solutions for intelligent remote monitoring of equipment in the construction, rental, oil & gas and railway industries.

"The ZTR ONE i3 platform is ideally built for the Industrial Internet of Things (IoT). It has been designed to centralize and aggregate edge-device data and it's the foundation by which all ZTR value-add services are layered. From inception, we designed ONE i3 to massively scale with a high-throughput, low-latency, micro-services oriented, security-first model. In support of these key tenets, Amazon Timestream will bring improved performance, simplified operations, and high-value analytics – leading to a better, stronger, faster customer experience."
Steven Thomas, CTO, ZTR Control Systems.