AWS Skills Centers
Start your cloud career journey for free with a fun, interactive learning experience
Be cloud-curious
AWS Skills Centers are where the cloud-curious can discover new career possibilities. Explore interactive exhibits, participate in live classes with AWS instructors, and make connections at networking events. It's all free, and everyone is welcome. No matter where you are on your cloud journey, there's a place for you to learn at the AWS Skills Centers.
Discover new career possibilities
Take free foundational cloud training and explore cloud careers. Interactive exhibits in the Cloud Discovery Space show how the cloud enables real-world experiences like robotics, space, machine learning, gaming, and smart homes.
AWS instructors lead live training, enabling participants from all technology backgrounds to explore cloud career possibilities. Built in the heart of technology hubs, AWS Skills Centers also host career networking events with local employers and organizations.

Explore on-demand videos about cloud career paths »
AWS Skills Center locations
Plan your free visit to our centers in Seattle, Arlington, and Cape Town. Also, learn about our Pop-Ups in various locations.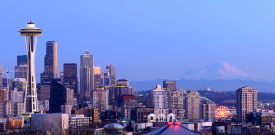 Seattle, Washington, USA
Learn more »
Arlington, Virginia, USA
Learn more »
Cape Town, South Africa
Learn more »
Start your cloud journey today
Save your spot in one of our free classes. Delivered live from AWS Skills Centers year-round. Attend in person or virtually.
---