The New AWS Region in the Middle East
AWS Middle East (Bahrain) Region
Amazon Web Services (AWS) is expanding its global footprint with the opening of the AWS Middle East Region. The new infrastructure brings advanced cloud technologies that open up limitless opportunities for innovation, entrepreneurship, and digital transformation. Developers, startups, and enterprises, as well as government, education, and nonprofit organizations can start using the new AWS Middle East Region to run applications, and serve end-users across the Middle East. To learn more about components of an AWS Region, visit the AWS Global Infrastructure page. For a complete list of AWS services available in the Middle East Region, visit the AWS Region Table page.
To start using the AWS Middle East Region, sign up for an AWS account, or contact our team to learn more.
Hear from Dr. Werner Vogels, Chief Technology Officer, Amazon.com, about the benefits of the new AWS Middle East Region
---
---
Featured Customers
"By migrating our workloads to the AWS Cloud, we were able to reduce infrastructure cost by 70% and procurement cycle time by 60%." – Mohammed Ali Al Qaed, Chief Executive, Bahrain Information & eGovernment Authority
"Using cloud-native services from AWS, we rearchitected our systems into microservices that are scalable, reliable, and robust." – Junaid Qureshi, Vice President of Technology, Fetchr.

"The migration allows us to run our servers anywhere in the world, significantly reducing the need to maintain and upgrade hardware." – Mahmood H. Alkooheji, Chief Executive Officer, Mumtalakat
"AWS enables us to develop AI services that are unique. For example, by employing natural-language understanding techniques, we can enable voice search that works across a range of Arabic dialects. It's all about helping users access the right content faster." – Hussein Al-Natsheh, Chief Artificial Intelligence Officer, Mawdoo3

"AWS is the perfect solution to bootstrap your startup and reap the benefits of speed-to-market." – Omar Salloum, Vice President: Technology, Anghami
"By using AWS, we can launch new services in hours instead of weeks." – Ramesh Venkat, CIO, flydubai

---
Discover More
Training and Certification


AWS Training and Certification offers the resources you need to develop your team, innovate in the cloud, and transform your organization.
Government, Education and Nonprofits

AWS is paving the way for innovation and supporting world-changing projects in government, education, and nonprofit organizations across the Middle East and North Africa.
Compute power, database storage, content delivery, and more – learn more about AWS products, services, and solutions on the AWS website in Arabic.
AWS Events Near You
AWS Technical Essentials
September - December 2019
AWS Technical Essentials events are coming to Manama and Dubai for one-day introduction trainings. The AWS Technical Essentials event will take you through a step-by-step deep-dive into AWS core services such as Compute, Storage, Database and Network. Choose a training date and location that is convenient for you and register today!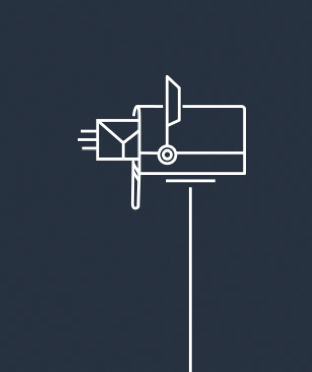 Resources and Support
Have a question that needs an answer from Business Support, Professional Services, or an AWS Account Manager?