AWS and Intel have a 10 plus year engineering relationship, building custom hardware to ensure AWS services run on a platform optimized for customer workloads at the best value
Better Together
Amazon Web Services (AWS) and Intel share a passion for delivering constant innovation. Together, they have developed a variety of resources and technologies for High Performance Computing, Big Data, Artificial Intelligence/Machine Learning and the Internet of Things.

What's New?
AWS and Intel have a long history of developing custom cloud solutions, including Amazon EC2 instances with Intel® processor technologies. Recently launched EC2 instances, based on next generation Intel® Xeon® Scalable processors (codenamed Skylake), allow developers to take advantage of the newest features to accelerate business innovation.
re:Invent 2018 Intel featured announcements:
Learn more about recent Intel featured launches:
Intel® processor overview
Intel® Xeon® Scalable Processor Family
Intel® Platinum Xeon Scalable processor families are the foundation of new services being deployed by AWS. AWS instances based on Intel® processors are ready to serve unique and innovative new workloads that demand better data protection, faster processing of greater data volumes, and service flexibility without a hit to performance. These processors feature:
Intel® Advanced Vector Extension 512 (Intel® AVX-512) which offers accelerated application performance 2x better than previous generation technologies, enabling significant improvements in workload speed and data application.
Intel® Trusted Execution Technology (Intel® TXT) which remains Intel's technology for establishing more secure platforms. With Intel® One Touch Activation comes an added level of protection for geographic needs like regional and county-specific data sovereignty regulations.

Intel® Xeon® E7 Processor Family
Intel® Advanced Encryption Standard New Instructions (Intel® AES-NI) allow you to enable encryption for enhanced data security without paying a performance penalty.
Intel® Advanced Vector Extensions 2 (Intel® AVX2) can double the floating-point performance for compute-intensive workloads over Intel® AVX, and it provides additional instructions useful for compression and encryption.
Intel® Transactional Synchronization Extensions (Intel® TSX) enabling faster application execution time, boosting the performance of in-memory transactional data processing.

Intel® Xeon® E5 Processor Family
Intel® Xeon® processor E5 family, based on the Haswell microarchitecture, has better branch prediction--making it efficient at prefetching instructions and data--along with other improvements that can boost existing applications' performance by 30% or more.
P state and C state control provides the ability to individually tune each core's performance and sleep states to improve application performance.
Intel® AVX2 can double the floating-point performance for compute-intensive workloads over Intel® AVX, and provides additional instructions useful for compression and encryption.

Artificial Intelligence and Machine Learning
Today, business deploy more Machine Learning workloads on AWS than any other platform. The challenges associated with operating at scale have been removed in the cloud, and it's never been easier or more cost-effective to collect data, store it, and build custom machine learning and deep-learning models. AWS C5 instances, with the computational power of the Intel® Xeon® Scalable processor, enables customer to create intelligent and innovative new products and experiences, powered by machine learning.

AWS DeepRacer
AWS DeepRacer is a 1/18th scale race car which gives you an interesting and fun way to get started with reinforcement learning (RL). RL is an advanced machine learning (ML) technique which takes a very different approach to training models than other machine learning methods. Under the hood has an Intel Atom® Processor.
AWS DeepLens Challenge
You have the opportunity to combine your ideas with the capability of AWS DeepLens to create machine learning projects that can have a positive impact on the world.

Demystifying AI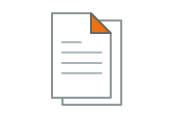 Artificial intelligence (AI) and machine learning (ML) are helping businesses around the world improve decision-making, enhance customer engagement, and increase their bottom lines.

Zignal Labs Case Study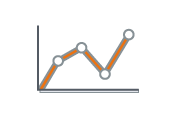 Zignal Labs built a sentiment-analysis pipeline that uses Amazon SageMaker for machine-learning capabilities and Amazon EC2 C5 instances with Intel Xeon Scalable (Skylake) processors.

High Performance Computing
Deploying High Performance Computing (HPC) on AWS allows customers to cost effectively scale the most computationally intensive applications on-demand. With Amazon EC2 optimized for HPC, customers can discover new insights, and innovate faster.
FABRIC GENOMICS CASE STUDY
Each day, customers using Fabric Genomics' platform have the potential to help save lives by identifying which variants are disease-causing. This information helps clinicians to determine the best treatment and medications for their patients based on the patients' genetics.

Cloud Enabled Genomic Research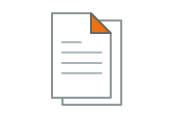 Personalized Medicane and Genomic Research. Profiles in Cloud-Enabled Scientific Discovery.

HPC with Intel and AWS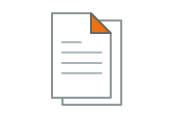 Together, AWS and Intel offer customers a broad and deep set of leading compute, networking, storage, cloud orchestration and visualization technologies with a vibrant partner ecosystem.

Innovation Without Limits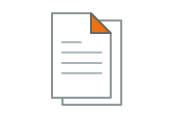 Your Guide to High Performance Computing in the Cloud.

Internet of Things
Using AWS Greengrass on Intel® powered gateways and edge devices allows customers to develop powerful, yet cost-effective IoT solutions, and to perform compute-intensive tasks such as machine learning inference on edge devices when connectivity is troublesome. With AWS and Intel, you can deliver seamless connectivity and enhanced security from device to network to cloud, and use AWS Big Data services to drive business insight.
IOT - DAY ONE
IoT is transforming the world we live in. Across industries, in both the public and private sector, IoT is connecting people and making technology accessible at an affordable cost.

Explore IoT
Explore the Internet of Things with Intel and AWS. Our Devices have a story to tell. It's time we listened.

IoT at Scale
Learn how your organization can implement a fully-managed, end-to-end device management solution that includes edge-to-cloud hardware, secure and reliable connectivity, and a deep set of cloud services.

Salus Case Study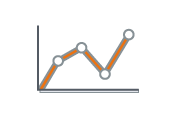 Salus is investing in using IoT and ML to set a new standard for the value it brings to customers: using data to engage with and enhance the lives of users through the systems and devices.

SAP on AWS
AWS and Intel® have been pushing SAP HANA performance with EC2 instances powered by by the latest-generation Intel® Xeon® Scalable (Skylake) processors. Amazon EC2 High Memory instances have the most memory of any Amazon EC2 instance and are certified by SAP for running Business Suite on HANA, the next-generation Business Suite S/4HANA, Data Mart Solutions on HANA, Business Warehouse on HANA, and SAP BW/4HANA in production environments.
Migrating SAP to AWS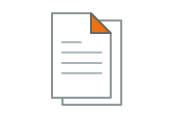 Optimize your SAP enivronment by Migrating to AWS.

SAP Superpowers with AWS
Power up your SAP environment with Amazon Web Services (AWS) super powers.

Visy Case Study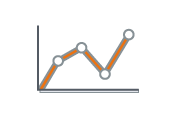 Visy engaged Amazon Web Services (AWS) to migrate its SAP environment to the AWS Cloud. Visy Boosts SAP App Server Performance by 46% Using AWS.

AWS Instance Types
Amazon EC2 provides a wide selection of instance types optimized to fit different use cases. Instance types comprise varying combinations of CPU, memory, storage, and networking capacity and give you the flexibility to choose the appropriate mix of resources for your applications. Each instance type includes one or more instance sizes, allowing you to scale your resources to the requirements of your target workload.

AWS Instance Type
High Memory instances (6 TB, 9 TB, 12 TB)

Memory Optimized z1d
Compute Optimized C5n
General Purpose M5
Memory Optimized
R5
Burstable
T3
I/O Optimized
I3
GPU
G3
GPU Compute P3
Memory Optimized X1e
Intel® processor

Intel® Xeon® Platinum 8176M
Intel® Xeon® Scalable Processors

3.0 GHz Intel Xeon Platinum 8000
Intel® Xeon® Platinum 8175M series processors
Intel® Xeon® Platinum 8000 Series

Intel® Xeon® Scalable Processors
Intel E5-2686 v4 processor

Intel Xeon E5-2686 v4 processors
Intel® Xeon® E5-2686 v4
Intel® Xeon® E7 8880 processors

Intel® process technology

Skylake
14nm Skylake-SP

Skylake


Skylake
14nm Skylake-SP
Yes
22nm Ivy Bridge
14nm Broadwell
14nm Broadwell
22nm Haswell
Intel® AVX
AVX-512
AVX-512

AVX-512

AVX-512
AVX-512
AVX-512
Yes
Yes
Yes

AVX 2.0
Intel® AES-NI

Yes
Yes
Yes

Yes
Yes
Yes

Yes
Yes
Yes

Yes
Intel® TSX
-
-
-
-
-
-
-
-
-
Yes
Intel® Turbo Boost

Yes
Yes
Yes

Yes
Yes
Yes

Yes
Yes
Yes

Yes
SSDC+1
-
-
-
-
-
-
-
-
-

Yes