Accelerate your Migration to Amazon Web Services
AWS Marketplace offers a curated digital catalog of software solutions that support each phase of migration. From application modernization to data discovery and security, we help organizations increase their competitive edge and sustain a cloud-first operating model.
AWS Marketplace is a digital catalog with thousands of software listings from independent software vendors. Whether your cloud transformation includes rehosting, replatforming, or refactoring, AWS Marketplace offers both the infrastructure and modernization solutions to accelerate momentum and achieve business results faster.
The flexibility of AWS Marketplace makes it easy to procure and deploy migration software in a variety of ways, including:
Selection, speed, and agility. With options like 1-Click deployment, SaaS, and container offerings.
Flexible pricing and terms. Flexibility to test software, pay as you go, and negotiate terms.
Control and governance. Centralize governance, curate a custom catalog, monitor budget, and control costs.

The patterns we have seen around migration to AWS commonly follow a 3-phase approach:

Assess and Mobilize tools
Our offerings help customers evaluate, in an automated way, everything that is running on premises to accelerate planning and cloud adoption. Once the portfolio is fully accounted for, our customers choose from a variety of solutions to successfully move their applications to AWS.

DISCOVERY & PLANNING
---
Discover IT assets across your application portfolio, identify dependencies and requirements.
WORKLOAD MOBILITY
---
Capture host server configuration, storage, and network states. Then, provision and configure your AWS target resources.

APPLICATION PROFILING
---
Gain insights into your applications by capturing and monitoring usage, data, and dependencies.
AWS Marketplace Migration Mapping Assistant
Quickly find AWS Marketplace products that match your existing software inventory with the new Migration Mapping Assistant.

Security & Compliance
With cloud migration, you must consider security and compliance issues. To gain the all-important confidence that you can deliver on security and compliance, you might be looking for software solutions to meet global compliance requirements. Many organizations want the ability to inherit your vendor's security controls into existing compliance and certification program. Make your security assurance efforts cost-effective and efficient with AWS Marketplace.

That's why AWS Marketplace offers a number of solutions that ensure security policies are enforced and compliance requirements are met.

Network and Host-based security solutions found in AWS Marketplace defend cloud workloads against sophisticated malware attacks, and securely connect enterprise and mobile users. They also enforce compliance requirements and make it possible to manage a diverse set of Operating Systems from a single location.
Data Protection is at the heart of security concerns when operating on the cloud, and there are several types of Data Protection offerings available in AWS Marketplace. Solution types include customer controlled data and encryption keys, pre-boot authentication, data isolation from AWS, other tenants and unauthorized parties. Other solutions prove customer control and ownership of customer data and encryption keys, and still others enforce pre-boot authentication for virtual machine instances.
Identity and Access Management (IAM) solutions in AWS Marketplace make it easy to identify risks in IAM accounts and manage access to web-based applications.

Vulnerability and Configuration Analysis solutions in AWS Marketplace automate the inventory of AWS environments and audit infrastructure to ensure security practices are being followed.
Customer Success Story
D2L drives secure data migration to enable learning and innovation in the AWS Cloud
Focusing on innovation instead of IT management
D2L provides online educational services to millions of learners across the globe. To grow their business and enable innovation, D2L migrated all of their applications to AWS using NetApp Cloud Volumes ONTAP for AWS.
"The reliability of AWS, along with multiple Availability Zones, gives us fantastic availability for our applications. Our data is always available for learners."
- Mike Maloney, Vice President of SaaS, Security, and IT, D2L
Data Migration Solutions
Effectively transfer large data sets and databases from multiple sources.
Qlik Replicate enables organizations to simplify, automate, and accelerate universal data integration from on-premises sources including Mainframe, SAP and popular Enterprise Data Warehouse Systems to Amazon Cloud targets. Customers can easily setup Change Data Capture (CDC) and data integrity with check mechanisms.
Delphix provides a comprehensive approach to DataOps, enabling organization to non-disruptively collect data from SAP applications, protect sensitive data with encryption and masking, and quickly provision virtual SAP environments.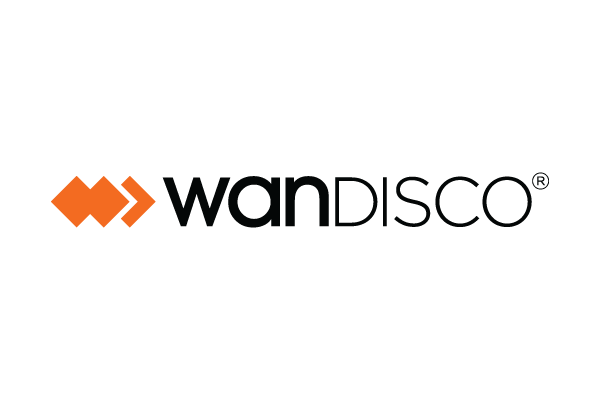 WANdisco Fusion is an enterprise-class software platform that ensures data availability and consistency across multiple data centers, development sites, clusters, and clouds. WANdisco LiveMigrator transfers data to cloud without application downtime and without risk of data loss, even when your data sets are under active change.

Storage Solutions
Centrally manage storage and optimize your workloads for AWS.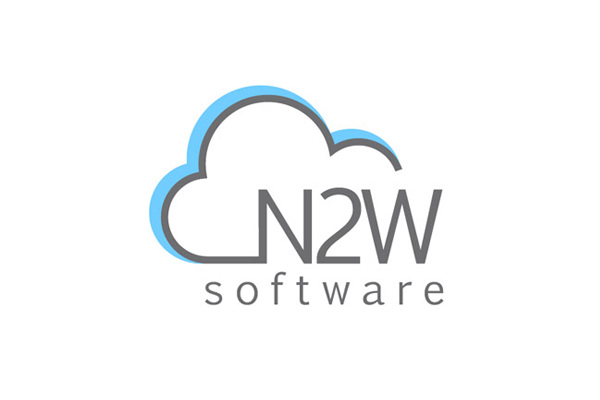 N2W Cloud Protection Manager (CPM) is an Enterprise-Class, Backup, Recovery and DR solution for Amazon EC2 based on Amazon native snapshots. CPM allows you to automate, control and the backup and recovery of your entire multi-region EC2 environment. CPM enables you to easily set backup schedules, build DR plans between AWS regions.
---
Cloud Volumes ONTAP delivers secure, proven NFS, SMB, and iSCSI data management for non-disruptive operation on EBS storage and tier to S3 storage. A software-only storage service for your dev/test, disaster recovery and production applications, Cloud Volumes ONTAP combines high-availability (HA) and data control with enterprise-class storage features--such as data deduplication and compression--to minimize your storage footprint.
Network Topology Solution
Network transformation as part of your cloud journey

Zscaler Private Access works by abstracting private, internal applications from the networks upon which they reside. Instead of the network layer tunnels used in legacy remote access methods, the Zscaler Private Access solution provides authorized users access to specific applications via encrypted, per-session Micro-tunnels that are only created upon demand.
Application Profiling Solutions
Capture and analyze performance data, usage and monitoring dependencies before and after a migration.

AppDynamics provides a powerful, easy-to-use, unified Application Performance Management (APM) and business performance monitoring solution designed for complex, distributed architectures. Baseline pre-migration performance, validate post-migration performance, and quickly identify and resolve any performance issues.
Dynatrace provides cloud-native monitoring for tomorrow's applications. In under 5 minutes, you can start monitoring your full stack with no manual configuration. End-to-end monitoring that covers the front-end and the back-end of your AWS infrastructure has never been this easy!

New Relic's easy-to-deploy AWS integrations make it easy to view and account for your AWS usage -- whether that means tracking your spend, forecasting for the future, or looking at spikes and dips in data flow so you can fine tune your resources and operational management.

---
Partner Ecosystem
Enterprises migrating to AWS require expertise, tools, and alignment of business and IT strategy. Many organizations can accelerate their migration, and and their time to results by working with partners.
Contact us
Interested in learning more? We're here to help you get started with AWS Marketplace.