Turn your existing onsite cameras into powerful edge devices with the AWS Panorama Appliance.
The AWS Panorama Appliance is a machine learning appliance that allows you to deploy CV applications to the edge when low latency and data privacy are required, and internet bandwidth is limited. The AWS Panorama Appliance gives you the ability to add CV to your existing IP cameras, and automate tasks that traditionally required human inspection and monitoring. The AWS Panorama Appliance, when installed in a network, can discover, connect to, and process video from networked cameras and run simultaneous machine learning models per stream. Your cameras do not need any built-in machine learning or "smart" capabilities, as the Appliance provides the CV.

The AWS Panorama Appliance is easy to set up
Step 1: Unbox
Step 2: Plug in and detect devices
Step 3: Run CV on camera streams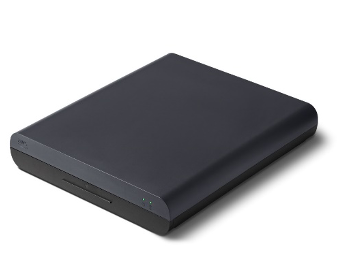 Say hello to AWS Panorama Appliance!

Log in to your AWS account, and install one or more AWS Panorama Appliance devices on the same enterprise network as your on-premises cameras. Provision your AWS Panorama Appliance for connection to the AWS Cloud and for automatic discovery of networked cameras. The AWS Panorama Appliance can automatically connect to cameras that support the ONVIF standard.
You can use your own custom CV applications on the Appliance, or download third party CV applications for use cases such as retail analytics, license plate recognition, and detecting faults in an assembly line. The inference results can be displayed on a monitor, or sent through MQTT messaging to a variety of local or cloud-based endpoints or systems.

The AWS Panorama Appliance has one HDMI port for connecting to a video monitor to see inference output, and two GigE Ethernet ports to provide redundancy, to connect to two subnets, or for load balancing. The device is about a half rack unit wide, meaning two units can be placed side by side on a standard rack shelf on a standard server rack and fastened to the rack using the included screws.
The AWS Panorama Appliance is ruggedized and IP62 rated, and is dust proof and water resistant, making it suitable for operating in harsh environmental conditions.

The AWS Panorama Appliance will be available soon. Until then, get started now building and testing your applications with the AWS Panorama Appliance Developer Kit, by signing up to the preview here.
View technical specifications here.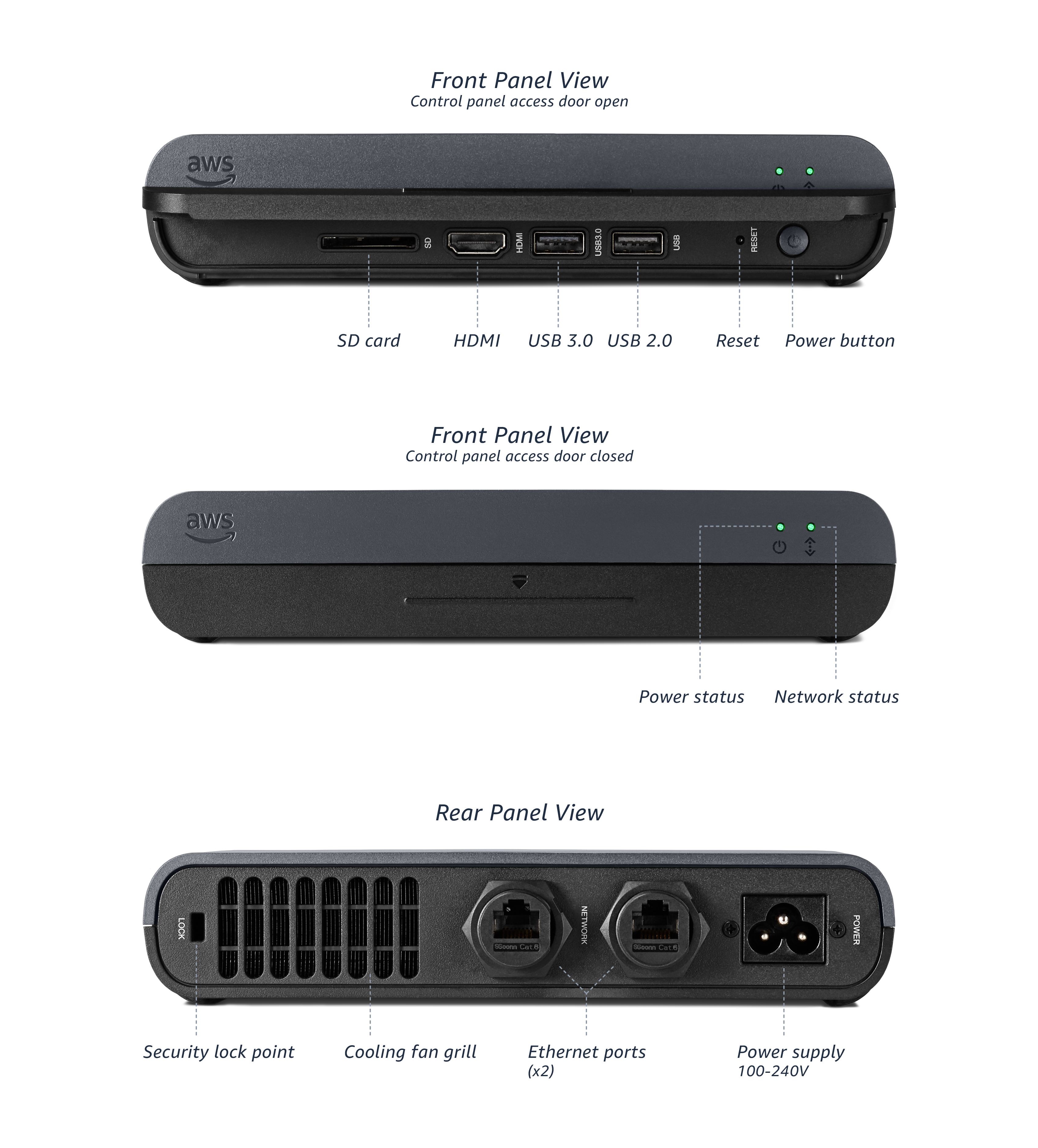 Learn more about product pricing
Visit the AWS Panorama pricing page.
Learn more

Sign up for a free account
Instantly get access to the AWS Free Tier.
Sign up
Start building in the console
Get started building with AWS Panorama in the AWS Management Console.

Sign in