Getting Started with Authority to Operate on AWS
Expedite regulated workloads with Authority to Operate on AWS
ATO on AWS consists of varying resources that help expedite the authorization process. APN Partners in this program have access to both technical Security Automation and Orchestration (SAO) capabilities as well as direct engament with highly qualified AWS compliance specialists.
The ATO on AWS program reduces the time and cost associated with achieving compliance certifications and authorizations while enabling a capability to continuously develop, integrate, and monitor a solution throughout its lifecycle. The program is a partner-driven process which includes training, tools, pre-built CloudFormation templates, control implementation details, and pre-built policy/procedure artifacts.
Benefits of ATO on AWS
Training
Best practices for meeting compliance requirements for solutions on AWS, and maintaining a compliant environment effectively and efficiently over time.

Guidance, templates, and tools
Reusable artifacts, tools, and pre-built templates that ISVs can use to build and optimize DevOps, SecOps, Continuous Integration/Continuous Delivery (CI/CD), and Continuous Risk Treatment (CRT) using proven techniques from AWS Security Automation and Orchestration (SAO). Additionally, we have partnered with multiple solution providers who provide products and tools that help simplify and accelerate compliance authorization and management.



Direct engagement
Qualified AWS compliance specialists will provide mentorship, oversight, and support through the process, from planning to authorization. We also have expert consulting partners trained in SAO who can be contracted to manage and support the process and resources.

Joint partner programs
We will be supporting our leading AWS partners in the development and delivery of programs that add value to "ATO on AWS" by providing more options to unique capabilities to ISVs.

Marketing
Once ISVs achieve their ATO, we will jointly develop and execute a marketing plan to raise awareness and educate customers about the solution. Solutions will be published and marketed on the "ATO on AWS" landing page, and have the option of publication of a written or video case study/testimonial.


Qualified for Compliant Workloads
AWS supports Managed Service Providers (MSPs) to build and support environments that meet specific compliance standards. These MSPs will be good options for ISVs who prefer to minimize and simplify their area of responsibility by offloading hosting and compliance management.

Getting Started
Achieving FedRAMP Compliance
Customers and Solution Providers interested in pursuing FedRAMP or in the process of achieving ATO on AWS should fill out this form.
Achieving other Compliance Authorizations
Customers and Solution Providers interested in achieving any other compliance authorizations should contact ATOonAWS@amazon.com for more information.
Find an ATO on AWS Partner
Interested in working with an APN Partner who has a proven track record of achieving key public sector security and compliance certifications and authorizations? Check out our APN Partners below:
Consulting Partners
These APN Consulting Partners are vetted security partners providing consulting, deployment, and integration services as well as a staff of AWS partner security strategists that can provide high-level advisory services to end customers and partners alike.

ClearDATA
ClearDATA is the leader in HIPAA compliant, AWS managed services for healthcare providers, payers, and tech companies that support them.

ClearDATA is a healthcare exclusive, HITRUST certified APN Partner. Advanced monitoring and automation, combined with a comprehensive BAA, ensures healthcare organizations and the technology companies that support them are adhering to the highest standards in security and compliance.

CloudHesive | Workload Migration and Management for Public Sector
CloudHesive and our team has experience in working with private sector providers in designing, documenting, building and managing their platforms' operating environments, including the selection and implementation of appropriate marketplace solutions and the creation of supporting documentation (package/materials) for ATO submittals.
CloudHesive's experience with native AWS services, the AWS ecosystem-at-large and the ATO process allow us to design, document (package/materials), build and manage the environments in support of your mission or your customer's mission, including both shrink-wrap and custom developed software.

Coalfire | FedRAMP: Automation, Engineering, and Advisory Services
Coalfire offers automation, engineering, and advisory services to enable FedRAMP ATO on AWS in dramatically less time and at reduced cost.
Coalfire, a leading FedRAMP advisor and third-party assessment organization (3PAO), has consulted and prepared over 89 clients for FedRAMP audits. Coalfire's automation deployment techniques enable FedRAMP ATO on AWS in drastically less time and at reduced cost when compared to traditional methods.

InfusionPoints
As an APN Advanced Consulting and Public Sector Partner, InfusionPoints makes use of the highly innovative features of the AWS platform to deliver a highly available and secure customer experience.
InfusionPoints provides AWS expertise to deploy cloud solutions so you can stay focused on your core mission, infusing security at every point in the life cycle of your cloud environment from concept to operations.
As an AWS Advanced Consulting Partner and Public Sector Partner, InfusionPoints makes use of the highly innovative features of the AWS platform to deliver a highly available and secure customer experience.
As an AWS Advanced Consulting Partner and Public Sector Partner, InfusionPoints makes use of the highly innovative features of the AWS platform to deliver a highly available and secure customer experience.
As an AWS Advanced Consulting Partner and Public Sector Partner, InfusionPoints makes use of the highly innovative features of the AWS platform to deliver a highly available and secure customer experience.
JHC Technology, Inc.
With extensive FISMA-compliant projects across the Government, JHC Technology can take you from roadmap and planning through FISMA compliant rollout and to support of the requisite documentation. ATO on AWS delivered by JHC Technology, an APN Premier Partner, provides the efficiency, reliability, and expertise necessary to meet rigorous A&A standards.
JHC Technology delivers FISMA-compliant solutions across Government agencies, including Civilian and Defense. We take a phased approach to securely move an agency through the A&A process. Our AWS certified architects map requirements identified in discovery to FISMA controls, provision the ATO on AWS architecture, and prepare SSP documents for assessment.

Kratos | Cybersecurity Services
Kratos is among the most experienced and trusted third-party assessment organization (3PAO) performing assessments, advisory services, and continuous monitoring for clients targeting FedRAMP ATOs. As cloud security experts, we've built streamlined and automated processes to accelerate our clients through the FedRAMP authorization process and help maintain their ATO.
Kratos Cybersecurity Services group has been involved with the FedRAMP program since its launch. Over our years of involvement we have focused on reducing our client's time and level of effort for acquiring and maintaining their FedRAMP ATO. With audit automation software and deep knowledge of the AWS IaaS/PaaS solutions, we are able to provide reduced timelines and improved accuracy in audit reporting.

Quzara, LLC
Quzara experts understand AWS Security – our Vendor-Agnostic team drives Automation, Compliance and Security Architecture solutions for Federal and Commercial customers.
Quzara provides strategic consulting for Federal (FedRAMP) and Commercial customers. Our AWS Certified team delivers Cyber Engineering, Compliance Documentation and Managed Security services. Our Managed services platform, Cybertorch, provides advanced Application Security Monitoring, Detection and Response capabilities for the layer which is closest to the data – your applications.

Schellman & Company, LLC | Cybersecurity Attestation, Compliance, and Certification Services
Featuring significant experience assessing AWS environments, Schellman provides customers with the ability to consolidate their SOC, PCI, ISO 27001, FedRAMP, HITRUST, penetration testing, and privacy assessments under a single assessor, utilizing a coordinated team approach and an advanced purpose-built audit collaboration platform in order to decrease internal costs for clients.
As a top 100 CPA firm, Schellman's nearly 2,000 annual assessments and 800+ clients span industries from fintech to healthcare, and over 50% of our clients utilize more than one service. Among those, Schellman has assessed some of the most complex AWS-hosted federal and DoD deployments by FedRAMP CSPs.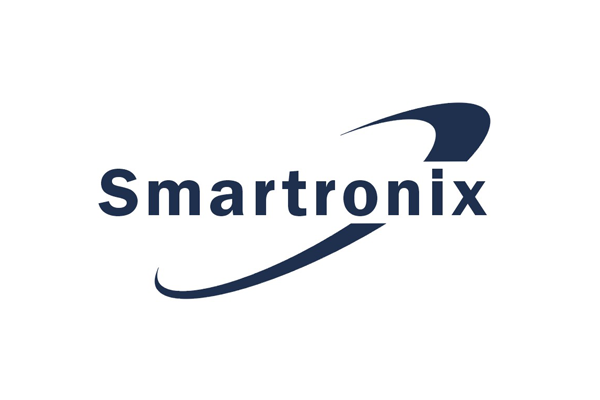 Smartronix | Cloud Assured Managed Services (CAMS™)
Achieve FedRAMP, HIPAA, DFARS, DoD Impact Level 4/5, or PCI compliance with our accredited managed services offering. Our managed services and managed security services support workloads in all US AWS regions and AWS GovCloud regions.
The Cloud Assured Managed Services platform was designed to support 24x7x365 management of critical infrastructure requiring the most rigid compliance frameworks. Core services include Patch, Backup, Antivirus, Monitoring, Boundary protection, and Billing advisory services. Advanced security services include Incident Response, Log Aggregation and Analysis, Advanced Threat Detection, and Intrusion Detection and Prevention Services.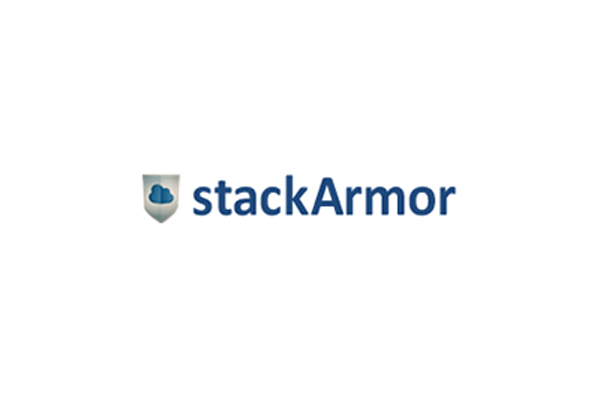 stackArmor | ThreatAlert Cloud GSS
stackArmor's ThreatAlert Cloud GSS helps organizations reduce the time and cost of achieving an ATO by 40 to 50%. Our unique "in-boundary" Cloud GSS provides over 150 controls along with security control definitions and a battle-tested team of experts with over 10 years of experience with FISMA, FedRAMP and AWS-based ATO's.
We provide FedRAMP, FISMA, MARS-E 2.0 and DFARS compliance for DOD, Federal Agencies, Government Contractors, ISV's & SaaS providers and Educational Institutions. The ThreatAlert Cloud GSS deployed within the customers' AWS account cuts down the time and cost associated with an ATO. Our agile "pay by sprint" implementation methodology provides financial freedom from expensive consulting contracts.

---