AWS Partner Accreditation
Gain foundational knowledge of the AWS Cloud
Accelerate Your AWS Partner Learning Journey
AWS Training and Certification provides free digital AWS Partner Accreditation courses for individuals in business and technical roles. These courses give you a foundational understanding of AWS products and services, best practices, and APN programs so you can effectively address customer business and technical needs.

AWS Partner Accreditation courses are available on demand and allow you to learn at your own pace. Earning your AWS Partner Accreditation sharpens your AWS Cloud skills and contributes to your organization's APN Program tier requirements.
Accreditation Courses
Earning your AWS Partner Accreditation is a great first step toward establishing yourself as a leader in your organization. We highly recommend you earn all three available accreditations to establish a strong foundation for your AWS-based practices and prepare for new customer opportunities.
AWS Partner: Sales Accreditation (Business)
The course provides best practices for co-selling with AWS, including a framework, tools, and funding benefits for AWS Partners. Learn what drives customer cloud adoption and how to overcome common customer objections. Understand the business value of cloud and what set AWS apart.
This course replaces AWS Partner: Accreditation (Business).

AWS Partner: Cloud Economics
This course introduces partners to the benefits of migrating their customers to the AWS Cloud. Partners will learn about cost savings and data center economics in relation to cloud computing.

Benefits of Earning AWS Partner Accreditations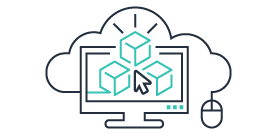 Build foundational AWS Cloud skills and knowledge
AWS Partner Accreditation courses can help you grow professionally by gaining foundational knowledge upon which you can further build your business or technical expertise.
Increase your credibility
Earned AWS Partner Accreditations can help you have more prescriptive conversations with customers in the field and provide prospective customers with proof of your AWS Cloud skills and expertise.

Improve your APN Partner status
AWS Partner Accreditations are a simple way to contribute to Knowledge Requirements and progress through the APN Consulting Partner tiers.

Learn How To Get Started with AWS Foundational Training
Use AWS Partner Accreditations to develop your skills and confidence—and build foundational business and technical knowledge for APN Partners. Gain a foundational understanding of AWS and its benefits, so you can have more effective conversations with your customers.