Desktop and Application Streaming with AWS
Deliver secure access to desktops and applications anywhere, anytime, from any device
Desktop and application streaming services from AWS help IT organizations enable a modern, flexible, global workforce to help users be productive from anywhere, using any supported device. Amazon Desktop and Application Streaming services do this by providing centralized, secure, and controlled delivery of desktops and applications at the global scale of AWS. You can integrate these services with your existing tools for directory, authentication, and management, which helps you simplify desktop and application operations. Because you can provide dedicated capacity, no over-subscriptions, and locate resources close to your users, they get a responsive, fluid, high performance experience, on the device of their choice. With these capabilities, you can move your desktops and applications to AWS for enhanced security, low cost pay-as-you-go pricing, on-demand scaling, and global availability.

How to Meet Modern Desktop and Application Delivery Challenges
Benefits
Deploy Desktops and Apps Globally
Increase the productivity of your workforce by providing access to applications and data close to your end users wherever they are in the world with capacity that easily scales up and down.

Simplify Desktop and App Delivery
Deliver desktops and applications to your users without the complex deployment and management overhead of desktop inventory, hardware refresh cycles, application delivery, and virtual desktop infrastructure (VDI).

Deliver a Great User Experience
Delight your users with access to the applications and data they need with a refreshing, responsive desktop and application experience.

Centralize Management
Deploy desktop and applications to your global workforce from the AWS management console while integrating with your existing directory, user access, and security controls.

Reduce Costs
Eliminate the high capital expenses and on-going maintenance costs associated with desktop management, software versioning and legacy VDI and application streaming services.

Improve Security and Control
Store user data securely in an encrypted format on AWS rather than on local devices to reduce the risk of data leakage. Stream applications and data in an encrypted format to users.

What You Can Do
Deploy Secure Cloud Desktops
Amazon WorkSpaces is a secure, managed cloud desktop that provides your users with access to the data, applications, and resources they need, anywhere, anytime, from any supported device.

Stream Critical Applications to Any Browser
Amazon AppStream 2.0 is a secure, managed application streaming service that provides users instant access to desktop applications through a browser on any computer, anywhere, at any time.
Customers
Use Cases
Amazon WorkSpaces
Replace legacy Virtual Desktop Infrastructure (VDI)
Provide secure cloud desktops for remote, mobile, and contract workers
Enable Bring Your Own Device (BYOD) strategies
Rapidly integrate employee desktop delivery for M&A
Provision desktops in minutes for software test and development
Provide persistent cloud desktops for classroom settings
Amazon AppStream 2.0
Replace legacy application virtualization streaming infrastructure

Centrally manage your critical business applications and deliver them to any user

Instantly deliver demos, trials, and training of your desktop application to any customer

Deliver desktop applications as a web application with no re-write

Deliver 3D design and engineering applications to any computer

Stream individual lab and training applications to students
Get started with AWS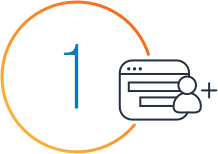 Sign up for an AWS account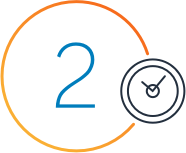 Learn with 10-minute Tutorials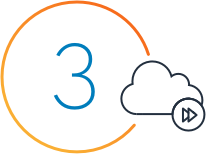 Begin building with step-by-step guides to help you launch your
AWS project
.