Data migration
Deluxe Entertainment
Deluxe, a world-leading video creation and distribution company, is working with AWS to digitally transform their movie business. Deluxe wanted to speed up their media distribution process and improve data security while also reducing costs and eliminating errors. Their Digital Cinema Network uses AWS Snowcone to connect the space-constrained movie theater environment to content stored in Amazon S3, and uses AWS DataSync to accelerate online distribution of movies and advertising to theaters in 38 key media markets worldwide. This solution allows Deluxe to reduce reliance on error-prone, costly, and manual media distribution, while improving data security. It also enables their studio and theater customers to respond faster to local market preferences so they can increase their revenue streams.

"Our work with AWS is a fundamental part of Deluxe's strategy. One VZN is a leap in innovation for digital cinema distribution which has been stagnant in the past decade, fundamentally changing not only the economics of film distribution for exhibitors and studios around the globe, but enabling new theatrical experiences for viewers as well. The combination of AWS Snowcone, AWS DataSync, and Amazon S3 are essential to One VZN – the collective services distinguish themselves from any other cloud offerings today. The secure, compact AWS Snowcone device, in conjunction with Deluxe's powerful One platform creates a truly differentiated solution of the industry."
- Andy Shenkler, Chief Product & Technology Officer of Deluxe

Blog: Deluxe enables same day global theatrical delivery using AWS Snowcone »
SmugMug
SmugMug is a premium online photo and video sharing service for photographers and videographers to store, search, and share their content.

"For over a decade SmugMug has been storing billions of photos and videos for our millions of users in an accessible, available, and secure way using Amazon S3. With the introduction of AWS Snowcone, our customers now have a small, ultra-portable device with 8 terabytes of storage that allows them to capture more content during a photography or videography shoot, process the data locally, and then upload it to the cloud faster than ever. Snowcone's small form factor and rugged, secure design allows us to simply ship these devices to customers so they can seamlessly copy and preserve their precious and valuable media whether in the comfort of their own home or out on a shoot off the grid in jungles, deserts, forests, mountains, in the middle of the ocean, and even in drone use cases. Customers can then ship the device back to AWS or retain the device for multiple shoots all while transferring their data online with AWS DataSync. Snowcone helps our users and photographers effortlessly and flexibly share their passion, work, and inspiration with each other leveraging the SmugMug platform."

- Don MacAskill, CEO & Chief Geek, SmugMug and Flickr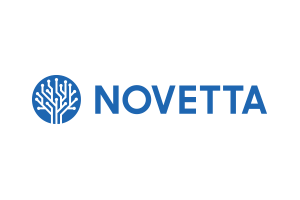 Novetta
Novetta is an advanced analytics solutions company focused on mission success for its customers in the public sector, defense, intelligence, and federal law enforcement communities. In the wake of natural disasters, first responder teams must communicate, maintain a consistent and current view of the affected areas, and track people and assets in dangerous environments. Novetta pioneers disruptive technologies to solve these challenges. Novetta developed a solution to improve situational awareness during disaster response efforts combining AWS storage, edge computing, loT technology, machine learning, long-range low-power wide area wireless networking (LoRaWAN), and Novetta's Ageon ISR software.

"AWS is leading in the development of practical, mission-ready edge computing technology that we use to build solutions to help our public sector clients save lives. AWS Snowcone is a great example of AWS innovation for the edge. Snowcone gives us a rugged, secure, and portable edge computing platform that we can use in disaster zones and austere edge locations. In our recent field exercises, Snowcone performed admirably as a sensor hub at the edge to track people and assets in a disaster zone."

- Rob Sheen, SVP Client Operations at Novetta

Edge compute
Federated Wireless
Federated Wireless leads the industry in the development of shared spectrum CBRS capabilities. The company's partner ecosystem includes more than 40 device manufacturers along with cloud and edge partners, all dedicated to collaborate for the advancement and proliferation of shared spectrum services. Federated Wireless' customer base includes companies spanning the telecommunications, energy, hospitality, education, retail, office space, municipal, and residential verticals, with use cases ranging from network densification and mobile offload to Private 4G/5G and Industrial IoT.

"The combination of AWS Snowcone and the Federated Wireless Connectivity-as-a-Service private wireless solution enables an expansive variety of new business models and indoor and outdoor deployment scenarios at the edge of the cloud, and even beyond the edge of the network. The small form factor and robust capabilities of Snowcone provides us more flexibility in our technology architecture. The simplified, innovative delivery and proven cloud capabilities of the combined solution give organizations of all types and sizes the security, compute power, portability, and mobility they need to meet their most pressing business and operational objectives."
- Iyad Tarazi, President and CEO of Federated Wireless

CommScope
CommScope pushes the boundaries of communications technology to create the world's most advanced networks. Across the globe, CommScope's people and solutions are redefining connectivity, solving today's challenges, and driving the innovation that will meet the needs of what's next.

"Companies looking to deploy private LTE networks and need simple, easy install solutions will find AWS Snowcone, coupled with the CommScope CBRS portfolio, function as an optimal pairing in solving business challenges. Snowcone is a perfect fit for powering up 100s of edge network devices with private LTE mobility. As an AWS technology partner, CommScope's CBRS solutions including our Spectrum Access System (SAS) and Radio Access Network (RAN) offerings, will easily integrate for quick, frictionless deployments that give users total control of their data. The Snowcone device enables us to continue driving further innovations in our CBRS solutions all while transforming the barrier to entry for private LTE networks."

- Upendra Pingle, Vice President, Distributed Coverage and Capacity Solutions, CommScope

Athonet
Athonet provides a complete in-house software-based LTE/5G connectivity platform that runs in cloud or in virtualized data center environments and on ruggedized hardware.

"Our customers looking to deploy private mobile core in industrial environments for AGV's, sensor networks, and other mission critical use cases need a secure, ruggedized, and easy to use edge computing platform. AWS Snowcone, along with the Athonet Connectivity Platform, provide customers a natural solution for such scenarios. Being an all-in AWS technology partner, our mobile core platform has been one of the earliest private network solutions available to customers. We are leveraging Snowcone as the edge gateway for both online and disconnected to the cloud operations. The Snowcone device helps us to continue our focus on innovation within the private mobility space, leveraging our partnership with AWS to accelerate industry digital transformation for customers."
- Karim El Malki, President, Athonet USA

View Snowcone pricing
View all the details on Snowcone pricing.

Learn more

Sign up for a free account
Instantly get access to the AWS Free Tier.

Sign up
Start building in the console
Get started building with AWS Snowcone in the AWS Management Console.

Sign in