Contentful
Contentful is content infrastructure for the enterprise that helps retail brands build great digital experiences
Contentful is an AWS Partner Solution that can be Rapidly Deployed on AWS
Contentful is modernizing the way content flows by leading the transition from legacy CMS to content infrastructure. Their software helps the world's leading brands accelerate content at scale to deliver great digital experiences that help customers learn, buy, and enjoy their products. Contentful unifies enterprise-wide content in a single hub and structures it so it can be delivered to any digital channel. Their technology, services, and ecosystem together accelerate building digital experiences at enterprise scale. Their intuitive web app empowers editors to create and manage content without code.

Contentful is an AWS Digital Customer Experience (DCX) Competency and an AWS Retail Competency Partner.

View AWS Partner profile »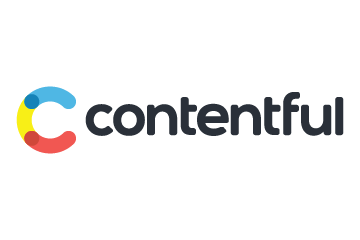 Manage a portfolio of digital products using a single, reusable content hub, and consolidate existing content repositories.

For each new project, create a custom content model and use your programing language of choice.

Ship and iterate digital products faster with integration into your CI/CD processes.

Increase reach by extending content into new languages, geographies, and digital channels.

Solution Highlights
Contentful, powered by AWS, is the new standard for enterprise content management and offers a content layer to accelerate building digital experiences at scale. They do this by unifying content in a single hub and structuring content so it can be reused across any digital channel, with an extensible platform to integrate with hundreds of tools. Contentful helps some of the world's largest brands build exceptional digital experiences. Contentful is available as a software-as-a-service (SaaS).

Launch digital products faster: Content infrastructure helps digital teams work better together by unifying content in one hub, so business users and developers can build simultaneously.

Create compelling experiences: With the freedom to use their favorite tools and frameworks, developers can focus on building leading-edge websites, apps, and omnichannel experiences.

Store and edit content in one hub: Editors have full control of content in an intuitive web app, while marketers can test, refine, and publish changes to every platform from a single interface.

Case Study: The ALDO Group uses Contentful to Improve Digital Experiences for Customers
The ALDO Group's digital journey led them to outgrow their current CMS. They were looking for a system that had versioning functionalities and that was robust and flexible enough to support them through their digital journey.

The ALDO Group implemented Contentful for all UI elements across Callitspring.com, Globoshoes.com, and Aldoshoes.com properties. Landing pages, promotion banners, tiles, and copy are all managed through Contentful's content infrastructure.

With Contentful, the ALDO Group experienced faster campaign implementation from idea to delivery. Developers were freed from time-consuming approval workflows and are now able to focus on "higher value" initiatives as they moved away from a support role. In addition, the Marketing department now owns publishing completely, significantly reducing overall time-to-publish.

Get Started
Learn more about Retail Partner Solutions