In US prisons and jails, personal phone calls can be charged per minute and act as barriers to opportunities in the outside world which, in turn, prevents rehabilitation. To address this issue, APDS builds on Amazon Web Services (AWS) to create and deliver cloud-based tools that provide individualized education, job training, and reentry services for justice-impacted individuals. By creating a video communication tool on Amazon Chime called Therapeutic Interactive Video Engagement (ThrIVE) and a virtual classroom application, APDS helps people involved in the criminal justice system prepare for the future and reenter society. To learn more about how APDS builds on AWS, the Fix This team sat down with Arti Finn, co-founder and chief strategy officer at APDS.

Arti Finn
Co-Founder & Chief Strategy Officer, APDS
Arti Finn is the Co-Founder and Chief Strategy Officer of APDS, an ed-tech public benefit corporation grounded at the intersection of the justice-impacted and education technology. Arti is the foremost authority on the use of technology to enhance educational outcomes and applies her expertise to advance the nation's 6 million plus justice-impacted individuals.
She has served as Chief Revenue Officer, Chief Business Development Officer, and most recently Chief Strategy Officer for APDS, the company she co-founded in 2013, which currently operates in 20 states and hundreds of facilities.
By 2025 Arti Finn and APDS are committed to preparing 100,000 justice-impacted individuals to secure a living wage job post-incarceration.

02:45 – Introduction to APDS
05:05 – Understanding how APDS uses AWS Cloud
06:16 – Building a video communication tool on Amazon Chime

08:22 – Benefits of using ThrIVE
10:45 – Delivering cloud computing skills for 29 million people by 2025
12:47 – Looking to the future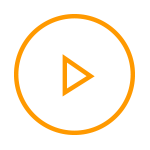 About the Fix This Podcast
Hear conversations spanning from researching climate change to improving patient outcomes to creating AI-driven art—and more. Dive deep with customers on the Fix This podcast.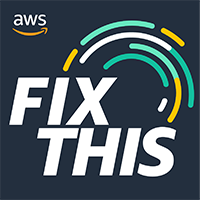 Customer Success Stories
Organizations of all sizes use AWS to increase agility, lower costs, and accelerate innovation in the cloud.