Topics: Diversity, Equity, and Inclusion and Gaming
Fostering a Creative and Inclusive Gaming Industry
August 2022
People of all ages turn to games for entertainment, education, creative outlets, and community building spaces. Creative Assembly—a craft-led, European gaming studio owned by SEGA Europe with over 35 years' experience—is on a mission to ensure the future of the games industry is reflective of its diverse audience by improving diversity, equity, and inclusion (DEI) across the gaming industry. Creative Assembly is an Amazon Web Services (AWS) customer. It uses technology to not only create its award-winning games, but also to reach under-represented groups with educational resources through its Legacy Project. To learn more about how Creative Assembly is impacting the industry with its DEI work, Ray chatted with Emma Smith, director of talent and social impact, and Lucy Boxall, director of corporate communications at Creative Assembly.
Emma Smith
Emma has been with the multi-award-winning video games studio, Creative Assembly, for over 12 years, seeing them grow to over 800 people strong. Emma heads up the studio's global recruitment, as well as the award-winning education and social responsibility program, the Legacy Project. The Legacy Project aims to break down existing educational barriers and give people from all backgrounds the skills and information to become the game development talent of tomorrow. This has led to key partnerships to drive forward the quality of games education in the UK, including with BAFTA, IntoGames, Women in Games, Pixelles, Ukie, Digital Schoolhouse, Teesside University and the East London Academy of Music and Arts (ELAM).

Lucy Boxall
Lucy has been with Creative Assembly for almost 7 years. She joined the games industry in 2016 following a 10-year period working with central UK Government bodies and the NHS in a variety of communications roles, most notably leading UK public health campaigns such as Stoptober, Dry January, and the evidence on e-cigarettes. Lucy is part of the studio's Senior Leadership Team, leading Creative Assembly's global corporate communication functions, and, as a Women in Games Ambassador, actively promoting the industry to underrepresented groups within Creative Assembly and beyond.

02:40 - Emma and Lucy on finding their place in the industry
07:22 - How personal experience has shaped the approach to DEI
13:10 - How and why the Legacy Project got started
16:23 - How the Legacy Project engages with the community
19:23 - The Legacy Project's evolution over the years
25:56 - The role of technology in building access to tech jobs in the industry
Topics: Media and Entertainment, Arts and Culture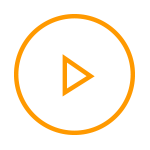 Topics: Diversity, Equity, and Inclusion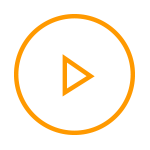 About the Fix This Podcast
Hear conversations spanning from researching climate change to improving patient outcomes to creating AI-driven art—and more. Dive deep with customers on the Fix This podcast.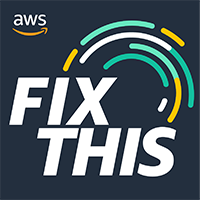 Customer Success Stories
Organizations of all sizes use AWS to increase agility, lower costs, and accelerate innovation in the cloud.