AWS CloudFormation Partners help customers deploy AWS CloudFormation, a service that gives developers and systems administrators an easy way to create and manage a collection of related AWS resources.
View the current AWS CloudFormation APN Partners below:

2nd Watch
2nd Watch helps customers tailor and integrate managed cloud solutions that holistically and proactively encompass the operating, financial, and technical requirements for scaling long-term use of AWS.
Using AWS Management Tools like Amazon EC2 Systems Manager, AWS Config, CloudFormation and CloudTrail, 2nd Watch Managed Cloud gives you zero-day patching, technical and financial optimization, reduced complexity and increased visibility into your environment – for more leverage with less risk.
Cognizant
Cognizant enables global enterprises to address a dual mandate: to make their current operations as efficient and cost-effective as possible, and to invest in innovation to unleash new potential across their organizations. What makes Cognizant unique is the ability to do both by enhancing productivity and ensuring that vital business functions work faster, cheaper, and better.
Curious Orbit Cloud Consulting
By leveraging AWS Management tools, Curious Orbit Cloud Consulting helps customers realize additional value from AWS.

Datapipe
Datapipe utilizes CloudFormation templates to manage deploying AWS services such as Lambda for a customized backup function, enabling a consistent provisioning process.
Datapipe maintains an extensive library of customized CloudFormation templates. Automating installation, setup and management of services like VPCs, and customized EBS Snapshot Scheduler creates a strong foundation for AWS environments. Datapipe Managed Cloud for AWS automates and provisions AWS services via Datapipe's library of customized CloudFormation templates.
Flux7
Flux7 is a Premier AWS Consulting Partner with over 150 projects focusing on Devops and Cloud Management. Leveraging AWS Management tools, Flux7 helps customers develop agile cloud operations and ensures DevOps practices are embedded into the foundation of business infrastructure.
Foghorn
Foghorn helps customers achieve unprecedented levels of automation by leveraging CloudFormation as a key tool to deliver Infrastructure-as-Code solutions.
Foghorn Consulting is an AWS Advanced Consulting Partner and managed service provider focusing on public cloud enablement for startups, SaaS providers, and enterprises. Foghorn's approach reduces risk and accelerates deployment schedules. Foghorn Consulting assists startups and enterprise companies as they migrate to AWS, and then manages those AWS environments once they are successfully in the cloud. By doing this, Foghorn enables customers to focus on their applications rather than servers and infrastructure.
M&S Consulting
M&S leverages years of education expertise to deliver successful cloud technologies driving their clients in either cloud native or cloud migration projects.
M&S solves complex IT solutions for their customers through the latest technologies. As a petite boutique firm, they provide a personalized touch with deep rooted expertise and skill. They deliver agile projects through automation integrating DevOps principles with great success.

Necko Technologies
Mastering AWS recommendations, Necko Technologies designs applications and services using the best practices of the AWS cloud.

nClouds
nClouds enables companies to deliver reliable software frequently with confidence. We use proven tools and processes to promote better collaboration between developers and IT teams, and align them towards adding value to your customer.

Privo
Privo is a small AWS consulting firm. We liberate businesses from the ball and chain of traditional IT infrastructure, leveraging the transformational power of the AWS platforms to help them innovate faster.

Stelligent
Stelligent is an AWS DevOps Competency partner and has expertise in creating fully scripted, tested, versioned and continuous delivery systems for customers so that they can deliver software to users at the click of a button and/or with every code change.For customers who have an automated delivery process and prefer to let their engineers focus on core business rather than supporting infrastructure, Stelligent's DevOps Management service ensures the health and value of your continuous deployment pipeline and infrastructure.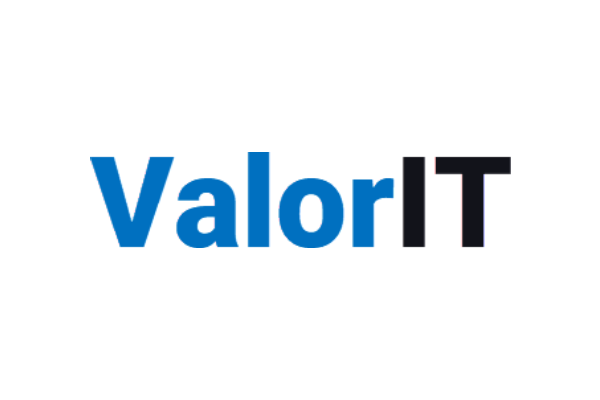 AWS Service Delivery Program - CloudFormation Consulting Service
ValorIT supports their clients to establish their Cloud strategy, governance model and service management in AWS. They offer Cloud Strategy, Cost optimization, Design and Architecture, Deployment automation (CI / CD | IaC), and Deployment of DevOps services in AWS. ValorIT specializes in Infrastructure as a code (IaC) using AWS CloudFormation.

Interested in Becoming an AWS CloudFormation Delivery Partner?

AWS CloudFormation participates in the AWS Service Delivery Program. The Service Delivery Program recognizes APN Partners with a verified track record of delivering specific AWS services and workloads to AWS customers, including AWS CloudFormation.
To apply to become a AWS CloudFormation Partner, email us here.