Welcome to the AWS webinar series dedicated to Hong Kong. Get started building your solutions with up-to-date information on Amazon Cloud products and solutions from these webinars.
Our subject matter experts cover wide range of business and technical topics, including artificial intelligence (AI), maching Learning (ML), migration, data anlytics and industry specific solutions. You can also gain insights from our customers and AWS Partner Network (APN) partners from their journey with AWS.
Live Webinars
Join the live Webinar and interact with speakers at Q&A session

June 23, 2020 (Tues) 2:30 - 3:30 pm
Level 200-300 | Cantonese
Speakers:
Tammy Tse, Business Development Manager, AWS
Clifford Duke, Solutions Architect, AWS

Modernizing Database with Amazon Aurora
Relational database is still a major centerpiece for most companies. While many existing applications are built on legacy databases, customers have had to deal with old-guard database providers that are expensive, proprietary, have high lock-in, impose punitive licensing terms, and perform frequent audits. Because of this, customers are trying to move as fast as they can to open source databases like MySQL, PostgreSQL.
That's why we built Amazon Aurora. Amazon Aurora is a MySQL and PostgreSQL compatible relational database built for the cloud that combines the performance and availability of high-end commercial databases with the simplicity and cost-effectiveness of open source databases.
In this 1-hour Webinar you'll learn:
The benefits of using Amazon Aurora and it's new features
How to get started on Amazon Aurora and migration approaches

June 26 (Fri) 2:30 - 4:00pm
Level 100-200 | Cantonese
Speakers:
Kwun-hok Chan, Solutions Architect, AWS
Peter Chong, 2019 DeepRacer League winner from Hong Kong

AWS DeepRacer Online Workshop
AWS DeepRacer gives you an interesting and fun way to get started with reinforcement learning (RL). RL is an advanced machine learning (ML) technique that takes a very different approach to training models than other machine learning methods.
Once you have built your model, it's time to race at AWS Summit Online Hong Kong ! The AWS DeepRacer League is the world's first global autonomous racing league, open to anyone. Developers can compete from anywhere in the world for prizes, glory, and a chance to advance to the AWS DeepRacer Championship Cup!
June 24, 2020 (Wed) 10:30 - 11:15am
Level 100 | Cantonese
Speakers:
Grace Li, Business Development Manager, AWS
Lawson Cheng, Founder & CTO, OneShop

Improving Security & Efficiency with AWS Well-Architected Framework
The Well-Architected Framework has been developed to help cloud architects build secure, high-performing, resilient, and efficient infrastructure for their applications based on five pillars — operational excellence, security, reliability, performance efficiency, and cost optimization.

In this Webinar, thinking from the customer perspective, we will share the best practices of designing your cloud architecture based on WA Framework with core design principles. You will learn to self-review your architecture using AWS Well-Architected tool and adopt best practices.
OneShop, a long-term AWS customer, will talk about their journey on AWS. They actively engage with AWS Business Development team and Solutions Architect along the way and performed well-architected review. There were challenges they faced along the way when their platform scaled, specifically on Security and cost control perspectives. By following the result from Well-Architected Review, they managed to use AWS security tools and services to build an secured platform for their customers. On the other hand, they have adopted a better way to monitor their spending on AWS and to set the right budget.

On-demand Webinars
Watch recorded sessions and learn from Q&As at your own pace

Asia Pacific (Hong Kong) Region
Getting Started on AWS

---

---

---

---

Asia Pacific (Hong Kong) Region

---

---

---

Featured Webinars

Industry Webinar Series

---

---

Migration Journey

Technical Deep Dive

---

---

---

---

---
Sponsor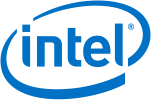 Level 100
Introductory
Sessions will cover an overview of services, features and benefits with no prerequisites presumed.

Level 200
Intermediate
Sessions will focus on best practices, details of service features and demos or code samples. Assumes introductory knowledge of topic.

Level 300
Advanced
Sessions will dive deeper into service features, lessons learned, deployment and architecture examples. Assumes in-depth understanding of service use cases and AWS platform.

Level 400
Ninja
Sessions will focus on more complex topics such as advanced coding, architecture, infrastructure design and solutions. Deep understanding of subject matter is presumed.

Frequently Asked Questions
Q: How do I join the Webinars?
After you register to the Webinar, you will receive a confirmation email that includes specific join information. You can click on the access link in the email to join the webinar.

Q: Will I get charged?
The Webinar Series is free-of-charge.
Q: Will the Webinars be in Cantonese or English?
Majority of the Webinars are delivered in Cantonese, with presentation slides in English. Details please refer to the description of each Webinar.
Q: Do I have to install any software prior to joining this event?
Yes. When you first join a webinar, GoToWebinar will automatically detect your computer setup and direct you to the best join method. If you are on a compatible Windows or Mac computer, then the software will begin to install as soon as you join. In order to install the GoToWebinar desktop app, you'll need to click through a few windows allowing GoToWebinar permission to access your computer. For mobile access, you will have to install the GoToWebinar application. Unfortunately, dial-in or web browser based experience is not available for Hong Kong.
Q: Is there anything to prepare before the live webinar?
Q: How can I get in touch with the organizer?
Should you have any inquires about the Webinar series, or if you'd like to get in touch for any project discussions, please email us at
aws-hk@amazon.com
.
Start using the AWS Asia Pacific (Hong Kong) Region
Live Chat with AWS Team
We are just one click away to help you with your burning questions.

Contact us
Leave your inquiry and we will get back to you soon!