AWS for Aerospace and Satellite
Enabling successful space missions with the cloud
Amazon Web Services (AWS) helps commercial and government customers build satellites, conduct space and launch operations, and reimagine space exploration. Our reliable global infrastructure and unmatched portfolio of cloud services position AWS to equip organizations in the private and public sector to process and transform space collections into data, make that data actionable and accessible to customers around the globe, and redefine how organizations transform the space market segment. With the AWS Cloud, customers are accelerating space missions, removing barriers to innovation on Earth, and inspiring future generations.

Solutions
Smart Design & Manufacturing
Accelerate experimentation and expand automation for high-fidelity digital engineering, smart manufacturing, testing, & predictive analytics.


Ground Services
Build a secure, and rapidly deployable command & control infrastructure with a direct downlink to the cloud.

Geospatial Analysis
Deliver deeper insights from earth observation data using AI/ML while expanding systems interoperability.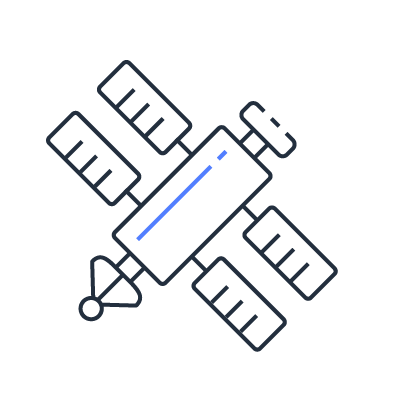 Satellite Operations
Enable agile management, virtual control, and situational awareness for satellite systems at scale.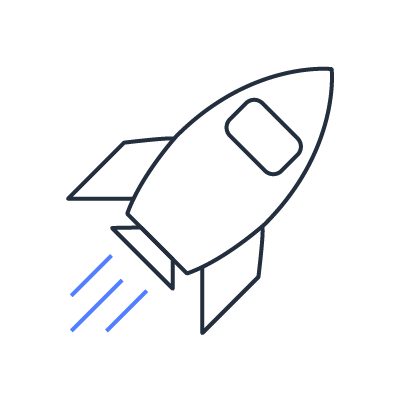 Research & Exploration
Plan and engineer the next-generation of space missions on cloud technology designed for automation, IoT, and scalability.

Benefits
Most experience.
For over 18 years, AWS has delivered cloud services to millions of customers around the world running a wide variety of use cases. We have the most operational experience, at greater scale, of any cloud provider. Multiple aerospace and satellite customers work with AWS to drive innovation in space.

Most functionality.
AWS has significantly more services than other cloud provider with over 200 fully featured services for a wide range of technologies. AWS also has the deepest functionality within those services.

Virtual AWS Ground Station.
AWS Ground Station is the only fully managed cloud service that lets you control satellite communications, process data, and scale your operations without having to worry about building or managing your own ground station infrastructure.

Industry-leading AI and ML.
Largest community of partners.
The AWS Partner Network (APN) includes thousands of systems integrators who specialize in AWS services and tens of thousands of independent software vendors (ISVs) who adapt their technology to work on AWS.

Blue Origin uses AWS high-performance compute to realize significant speed and cost improvements
AWS has been a long-time partner supporting our business in many ways. The recent HPC solution has provided a step change improvement in both speed and cost for some of Blue Origin's more expensive computational workloads. Not only did they advance the AWS infrastructure, they also provided a top-notch team to help Blue Origin implement the change to realize cost savings and speed-up."With the fast networking speed provided by AWS, we accomplished what many IT experts considered impossible.
Get started
It's easy to get started with Amazon Web Services. Just sign up for an AWS account or contact an account representative to learn more.