Amazon AppStream 2.0 is a fully managed, secure application streaming service that allows you to stream desktop applications from AWS to an HTML 5 compatible web browser, without rewriting them. Amazon AppStream 2.0 can provide users instant-on access to the applications they need, with a responsive, fluid user experience.
Users today want access to their applications from anywhere. To support this, organizations need to maintain multiple versions of their desktop applications, and take additional measures to secure applications and data. While browser-based applications solve device compatibility and security problems for IT, the reality is that organizations still have many traditional desktop applications that need to be supported. Organizations face a choice: either rewrite their applications to run natively in browsers, which is time consuming and expensive, or continue to maintain and support a complex catalog of desktop applications.
Amazon AppStream 2.0 gives you the benefits of native browser applications without the need to rewrite them. With Amazon AppStream 2.0, you can easily import your existing desktop applications to AWS and start streaming them to a browser. You can maintain a single version of each of your apps, which makes application management easier. Your users always access the latest versions of their applications. Your applications run on AWS compute resources, and data is never stored on users' devices, which means they always get a high-performance, secure experience.
Unlike traditional on-premises solutions for desktop application streaming, Amazon AppStream 2.0 offers pay-as-you-go pricing, with no upfront investment and no infrastructure to maintain. You can scale instantly and globally, ensuring that your users always have the best possible experience.

Run Desktop Applications in a Web Browser

With Amazon AppStream 2.0, your desktop applications can run securely in an HTML 5 compatible web browser on Windows and Linux PCs, Macs, and Chromebooks. You can import your productivity and graphics applications without rewriting them, maintain a single version for all your users, and provide easy access to your users from anywhere.

Amazon AppStream 2.0 can provide users instant-on access to their desktop applications in a browser on the desktop device of their choice. There are no delays, no large files to download, and no time-consuming installations. Users get a responsive, fluid experience that is indistinguishable from natively installed apps.

Secure Applications and Data

With Amazon AppStream 2.0, applications and data remain on AWS – only encrypted pixels are streamed to end users. Applications run on a streaming instance dedicated to each user so that compute resources are not shared. Applications can run inside your own VPC, and you can use Amazon VPC security features to control access. This allows you to isolate your applications and deliver them in a secure way.

Easily integrate with your IT Environment

Amazon AppStream 2.0 can integrate with your existing AWS services, and your on-premises environments. By running applications inside your VPCs, your users can access data and other resources that you're running on AWS, reducing the movement of data between AWS and your location and providing a faster user experience. Amazon AppStream 2.0 supports identity federation, which allows your users to access their applications using their existing credentials. You can also allow authenticated access to your IT resources from applications running on Amazon AppStream 2.0.

With Amazon AppStream 2.0, you don't need to plan, deploy, manage, or upgrade any application streaming infrastructure. Amazon AppStream 2.0 manages the AWS resources required to host and run your applications, scales automatically, and provides access to your end users on-demand.


Consistent, Scalable Performance

Amazon AppStream 2.0 runs on AWS with access to compute capabilities not available on local devices, which means that your applications run with consistently high performance. You can instantly scale locally and globally, and ensure that your users always get a low-latency experience. Unlike on-premises solutions, you can quickly deploy your applications to a new AWS region that is closest to your users, and start streaming with no incremental capital investment.

Amazon AppStream 2.0 allows you to run desktop applications as SaaS apps, streamed securely to a user's web browser. Application streaming offers benefits to businesses and public sector organizations, software developers, and design and engineering applications.

Organizations of all sizes can use Amazon AppStream 2.0 to deliver Windows desktop applications securely to a browser. Users get instant-on access to their applications anytime they need. Amazon AppStream 2.0 makes it possible to secure applications and data in one central location, simplify application management, and keep applications and data in close proximity for a low-latency end-user experience. Finally, Amazon AppStream 2.0 saves organizations money by reducing the need for expensive PCs and workstations, offering on-demand, pay-as-you-go pricing, and the ability to scale globally without additional upfront investment.

Software developers can use Amazon AppStream 2.0 to deliver their graphics applications as SaaS applications from AWS without rewriting them. With SaaS applications, software vendors can switch to selling and managing software subscriptions, and build integrated SaaS solutions for customers. By using AppStream 2.0, software developers can streamline engineering efforts, build a single version of their applications that run in a browser, and always ensure their customers are using the latest versions of their applications. AppStream 2.0 can also be used to run a rich and cost-effective software trial program, increasing the potential for conversion. Because of its global scale, software vendors can use AppStream 2.0 to reach customers everywhere.

Design and engineering applications are typically resource intensive, require GPU acceleration, and often work with large data sets which reside in the cloud. Amazon AppStream 2.0 allows professionals, engineers, designers, and scientists to run their 3D graphics applications alongside these datasets, performing pre and post visualization work directly from AWS. This eliminates the need to move large sets of data between AWS and on-premises locations, offering a faster end user experience because your applications stay close to your data. You can also run these applications on low-cost hardware, from anywhere, saving money and freeing users from expensive workstations.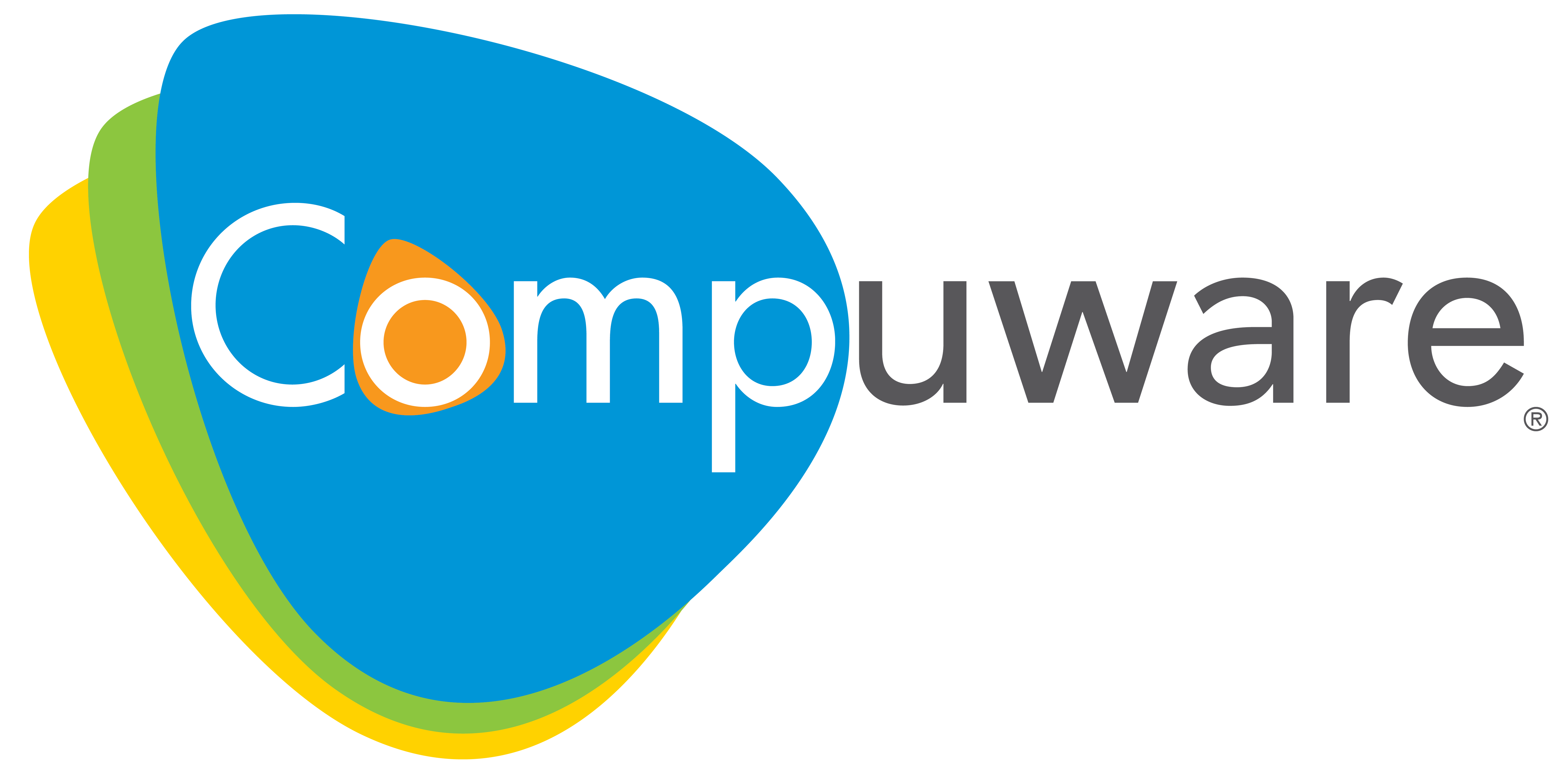 Compuware uses Amazon AppStream 2.0 to deliver Topaz on AWS as the industry's first cloud access to modern mainframe development with a comprehensive suite of mainframe development and testing tools designed to help developers, regardless of experience, understand and work on any program, no matter how old or complex, so companies can easily maintain and innovate with their mainframe investments.
"Topaz makes mainframe development easier for developers by providing a customized IDE, however an individual on-premises enterprise desktop deployment model for Topaz can be time-consuming when customers have hundreds of developers. AppStream 2.0 eliminates this problem. With AppStream 2.0, administrators can configure a single instance of Topaz on AWS and deliver it to any number of developers. By using AppStream 2.0, we reduced the time it took for our customers to deploy Topaz from weeks to minutes."
– Chris O'Malley, CEO of Compuware
BiZZdesign uses Amazon AppStream 2.0 to deliver Enterprise Studio, the collaborative business change platform which provides indispensable insights into strategic business initiatives. Enterprise Studio allows its users to manage complexity, understand impact of change, enable transformations, and drive simplicity.

"Enterprise Studio is a Windows based desktop application that is the result of over 20 years of development. BiZZdesign strives to drive simplicity and we want our customers to easily access Enterprise Studio. To achieve this, we knew that we needed to move to the cloud and remove the need for customers to install applications on their desktops. With AppStream 2.0, we have the full functionality of our feature-rich desktop application globally available as an on-demand software-as-a-service (SaaS) solution in any HTML 5 browser. Now, we can deploy our software for a new customer anywhere in the world in a few minutes, while saving money and time for us and our customers. Using AppStream 2.0 reduced deployment cost by 92%."
– Emiel Schuurman, VP Engineering, BiZZdesign
AVEVA uses Amazon AppStream 2.0 to deliver instant access to AVEVA Everything3D (E3D) in its on-demand self-training platform, AVEVA Experience anytime and anywhere. E3D is a graphics-intensive, 3D engineering design application used around the world for capital projects such as offshore oil facilities and power plants.

"We needed a way for our customers to train new users, retain their essential skills, and learn new skills with E3D. With 4,000+ customers across the globe, we had to standardize our training experience, and ensure it could be securely delivered to any engineer. We knew the cloud was the best way to deliver this, and with AppStream 2.0 we can configure a single instance of E3D and deliver it to any number of engineers training with AVEVA Experience anywhere in the world. Because AppStream 2.0 runs inside their browser, customers don't need to worry about configuring and securing their computers or network. They can immediately start learning E3D with a responsive, fluid experience that is indistinguishable from a native installation on a workstation."

– Patrick Pando, VP Cloud Sales, AVEVA
DiSTI uses Amazon AppStream 2.0 to deliver virtual maintenance training solutions powered by the VE Studio platform to Global 500 companies and national defense organizations around the world. Catering to aerospace, defense, automotive, industrial, and medical industry cases, the use of AppStream 2.0 has been transformational to clients' while opening their eyes on how to deliver immersive virtual training to remote markets efficiently and economically. One client calculated over a 66% decrease in training delivery cost from a single course; reducing a traditional 3-day instructor-led technical certification course to 9 hours, while also improving student engagement and efficacy.

"AppStream 2.0 gives our customers an alternative to locally installed applications and training solutions. We needed a solution that delivered a user experience indistinguishable from a powerful desktop or laptop. We had two requirements – to use our existing applications and solutions without rewriting them and to have the ability to centrally manage the experience for a wide variety of global partners and customers. AppStream 2.0 gives our customers the power to remotely run graphically intense virtual training solutions, while efficiently managing content delivery.
Additionally, our sales and engineering teams can now leverage AppStream 2.0 to demonstrate our products and services to prospective buyers – all through an internet browser. With AppStream 2.0, we can show customers how they can reach their students in markets where traditional presentations or classroom delivery is either costly to setup or travel costs are prohibitive. On-site demonstrations used to take days, now we are able to deliver them remotely from our offices, without travel, in a matter of hours. What's not to like?"
– Joe Swinski, President, DiSTI Corporation
Try Amazon AppStream 2.0 today with no setup required. You can access sample applications already running on
AppStream 2.0, work with your own files, and print content.
When you're ready to start using Amazon AppStream 2.0, log in to the AWS Management Console and follow the steps outlined in the Getting Started guide to deploy your first application to Amazon AppStream 2.0 in just a few clicks.