End User Computing at AWS
Give users the freedom to work anywhere, anytime, from any device
Modern organizations expect their teams to get work done anywhere, at any time. Teams expect to collaborate seamlessly across geographic and organizational boundaries. And workers expect to access the applications and data they need to be productive from wherever they are, using their favorite device. IT is under more pressure than ever to keep data secure, control costs, and empower workers to be more productive. But traditional on-premises tools for End User Computing, such as Virtual Desktop Infrastructure (VDI), application streaming, and mobile access management software, are hard to secure, lack flexibility and scale, and don't meet the expectations of the modern workforce.

AWS End User Computing provide secure, managed services for cloud desktops, application streaming, mobile access to internal company websites and web apps, and file storage. When you deploy End User Computing services on AWS, you can maintain security over your data, improve user productivity, simplify IT operations, and enable builders to be more innovative.
Are you a Partner looking to specialize in EUC? AWS Navigate Program guides APN Partners who want to build expertise in supporting AWS Customer projects for End User Computing on AWS.

End User Computing Services
Why AWS End User Computing
Thousands of customers have embraced AWS's built-for the-cloud End User Computing services because they perform and scale better, are easier to manage, are more cost effective, and more reliable than other offerings.
Improve Security and Control
Use fine grained controls to manage who can access applications, data, and content. These services display an encrypted, ephemeral representation of applications and content on your user's local device. By keeping company data off your workers' devices, you can better protect sensitive information.

Improve User Productivity
Let your users access applications, data, and content from anywhere, anytime, using their favorite device. Delight your users with instant access to the applications and content they need with a fluid, responsive experience. Users can start working in a powerful cloud desktop, then switch to secure mobile access while on the go, and access desktop apps via a browser, all while storing data in a secure environment.

Simplify IT Operations
Deploy managed services for cloud desktops, application streaming, secure mobile access, and cloud storage that eliminate the need for complex on-premises VDI infrastructure, device management apps or disconnected storage. Integrate these services with your existing tools for user authentication, security, and encryption. Automate your management processes with API-level integration into service management, self-service, and devops tools.

Scale with Your Workforce
Easily onboard workers, including temps and contractors, to meet changing business needs. Add and remove capacity or rapidly provision powerful graphics capabilities to help ensure your teams have the tools they need to get the job done. Provide applications and data anywhere in the world to support your globally expanding business.

Reduce Costs
Eliminate the high capital expenses and on-going maintenance costs associated with desktop management, mobile access solutions, and legacy VDI and application streaming services. Eliminate the need to over-buy or over-provision capacity to meet peak demand with pay as you go pricing.

Build on AWS
Build innovative solutions for your teams and customers with extensible APIs, SDKs, and programmable access to End User Computing services. Turn your existing software into SaaS offerings without rewriting your applications.

Use Cases
Eliminate Legacy Infrastructure
Deploy cloud desktops, application streaming, secure mobile access, and secure cloud storage, so you can stop buying and managing complex on-premises virtual desktop infrastructure (VDI), applications, and mobile device management solutions that don't scale.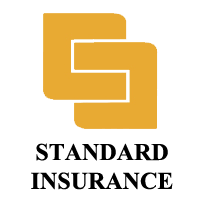 ISSI migrated from physical desktops to Amazon Workspaces as its primary virtual desktop solution. These virtual desktops are linked to its clients' insurance systems via a secure connection to US insurance data centers. By adopting Amazon Workspaces, it has reduced desktop maintenance to minutes instead of hours
Provide Secure Access for Partners, Consultants, and Suppliers
Authorize and authenticate users with your existing identity providers to choose which internal resources to make available. This gives you granular control over use access to resources and adds the confidence you are providing the right level of access to external workers.

"With AppStream 2.0, we have been able to efficiently deliver a cloud-based SaaS solution to customers without rewriting millions of lines of code, while maintaining one version of our application. AppStream 2.0 allows us to rapidly deliver our solution to a global customer base and keep enterprises up to date with the latest software at all times. Using AppStream 2.0 also provides dramatic savings in capital expenses for our customers, who no longer need to manage workstations to run our software."
– Karsten Newbury, SVP and GM, Software Solutions Group

Enable Remote and Mobile Workers
Keep your on-the-go teams productive with a work environment that moves with them as they change devices and locations. Users work seamlessly as they alternate between phones, laptops, tablets, and workstations without losing their place in the work.

"At Evari GIS, we are cloud natives. Since our founding in 2009, Evari GIS has run on AWS. We are confident our commitment to the cloud will continue to be a competitive advantage in the coming years."
– Ari Isaak GISP, Founder and CEO, Evari GIS Consulting, Inc.

Protect Highly Regulated and Sensitive Data
Store your data and apps securely. Display an encrypted, ephemeral representation of your data and applications that keeps data off your users' local device. Maintain fine grained control of over user access, data security, and data storage. This helps you stay compliant with the regulatory and security requirements that affect your business.

"With 4,000+ customers across the globe, we had to standardize our training experience, and ensure it could be securely delivered to any engineer. We knew the cloud was the best way to deliver this, and with AppStream 2.0 we can configure a single instance of E3D and deliver it to any number of engineers training with AVEVA Experience anywhere in the world. Because AppStream 2.0 runs inside their browser, customers don't need to worry about configuring and securing their computers or network."
– Patrick Pando, VP Cloud Sales, AVEVA

Build on AWS
Build your next transformative application on top of AWS End User Computing services by leveraging extensive SDKs and open APIs that software companies, enterprises, and developers of any sort can integrate with to build your own services and solutions using EUC services as building blocks.

"At Evari GIS, we are cloud natives. Since our founding in 2009, Evari GIS has run on AWS. We are confident our commitment to the cloud will continue to be a competitive advantage in the coming years. The GIS market is rapidly evolving with many customers moving to GPU-intensive applications, such as ArcGIS Pro. AppStream 2.0 enabled us to access ArcGIS Pro through any browser on any computer. Our team of consultants simply open a browser and start working. AppStream 2.0 lets us work with customers using ArcGIS Pro from anywhere, and costs at least 70% less than upgrading our current solution. AppStream 2.0 helped us leverage all the advantages of running GIS in the cloud without compromising on price or access to the newest software."
– Ari Isaak GISP, Founder and CEO, Evari GIS Consulting, Inc.

Case Studies
"... Each member of the community is provided with private storage to directly access content from their [Amazon] WorkSpaces, laptops and mobile devices. Community members have found [Amazon] WorkDocs to be a valuable solution and use it regularly to share information and collaborate across domains."
Vanguard is one of the world's largest investment companies, offering a large selection of low-cost mutual funds, ETFs, advice, and related services. Vanguard uses Amazon AppStream 2.0 to deploy a secure sandbox system that allows internal users to experiment with AWS and software in a safe, isolated environment.

"Appstream 2.0 helps our prospects start their SOLIDWORKS trials in seconds through their browser with no downloads or installation on their local computer. Because AppStream 2.0 provides GPU optimized instances, our users have an experience indistinguishable from their local graphics workstation. This reduces the time it takes for users to complete trials of the latest version of SOLIDWORKS, in some cases from weeks to hours."
– Suchit Jain, VP Strategy & Business Development, SOLIDWORKS
Get started with AWS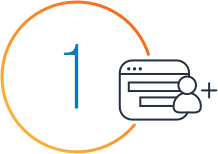 Sign up for an AWS account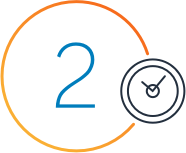 Learn with 10-minute Tutorials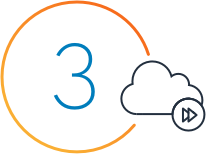 Begin building with step-by-step guides to help you launch your
AWS project
.