AWS End User Computing
Give users the freedom to work anywhere, anytime, from any device
Modern organizations expect their teams to get work done anywhere, at any time. Teams expect to collaborate seamlessly across geographic and organizational boundaries. And workers expect to access the applications and data they need to be productive from wherever they are, using their favorite device. IT is under more pressure than ever to keep data secure, control costs, and empower workers to be more productive. But traditional on-premises tools for End User Computing, such as Virtual Desktop Infrastructure (VDI), application streaming, and mobile access management software, are hard to secure, lack flexibility and scale, and don't meet the expectations of the modern workforce.

AWS End User Computing provide secure, managed services for cloud desktops, application streaming, mobile access to internal company websites and web apps, and file storage. When you deploy End User Computing services on AWS, you can maintain security over your data, improve user productivity, simplify IT operations, and enable builders to be more innovative.
Are you a Partner looking to specialize in EUC? AWS Navigate Program guides APN Partners who want to build expertise in supporting AWS Customer projects for End User Computing on AWS.
How to Meet Modern Desktop and Application Delivery Challenges
Benefits
Improve Security and Control
Use fine grained controls to manage who can access applications, data, and content. These services display an encrypted, ephemeral representation of applications and content on your user's local device. By keeping company data off your workers' devices, you can better protect sensitive information.

Improve User Productivity
Let your users access applications, data, and content from anywhere, anytime, using their favorite device. Delight your users with instant access to the applications and content they need with a fluid, responsive experience. Users can start working in a powerful cloud desktop, then switch to secure mobile access while on the go, and access desktop apps via a browser, all while storing data in a secure environment.

Simplify IT Operations
Deploy managed services for cloud desktops, application streaming, secure mobile access, and cloud storage that eliminate the need for complex on-premises VDI infrastructure, device management apps or disconnected storage. Integrate these services with your existing tools for user authentication, security, and encryption. Automate your management processes with API-level integration into service management, self-service, and devops tools.

Scale with Your Workforce
Easily onboard workers, including temps and contractors, to meet changing business needs. Add and remove capacity or rapidly provision powerful graphics capabilities to help ensure your teams have the tools they need to get the job done. Provide applications and data anywhere in the world to support your globally expanding business.

Reduce Costs
Eliminate the high capital expenses and on-going maintenance costs associated with desktop management, mobile access solutions, and legacy VDI and application streaming services. Eliminate the need to over-buy or over-provision capacity to meet peak demand with pay as you go pricing.

Build on AWS
Build innovative solutions for your teams and customers with extensible APIs, SDKs, and programmable access to End User Computing services. Turn your existing software into SaaS offerings without rewriting your applications.

End User Computing
Amazon WorkSpaces
Amazon WorkSpaces is a secure, managed cloud desktop workers can access anywhere, anytime, from any supported device.

Amazon AppStream 2.0
Amazon AppStream 2.0 is a secure, managed application streaming service that provides users instant access to desktop applications from any computer, anywhere, at any time.

Amazon WorkLink
Amazon WorkLink is a secure, managed service that provides your employees secure, one-click access to your internal corporate websites and web apps using their mobile phones.

Amazon WorkDocs
Amazon WorkDocs is a secure, managed, content creation, file collaboration and management service, with an extensible SDK.

Customers
Use Cases
Eliminate Legacy Infrastructure
Deploy cloud desktops, application streaming, secure mobile access, and secure cloud storage, so you can stop buying and managing complex on-premises virtual desktop infrastructure (VDI), applications, and mobile device management solutions that don't scale.

Enable Remote and Mobile Workers
Keep your on-the-go teams productive with a work environment that moves with them as they change devices and locations. Users work seamlessly as they alternate between phones, laptops, tablets, and workstations without losing their place in the work.

Provide Secure Access for Partners, Consultants, and Suppliers
Authorize and authenticate users with your existing identity providers to choose which internal resources to make available. This gives you granular control over use access to resources and adds the confidence you are providing the right level of access to external workers.

Enable BYOD
Deliver on the promise of Bring Your Own Device (BYOD) initiatives without the complexity and expense of managed devices by providing easy secure access to applications and data for employees on the device of their choice.

Protect Highly Regulated and Sensitive Data
Store your data and apps securely. Display an encrypted, ephemeral representation of your data and applications that keeps data off your users' local device. Maintain fine grained control of over user access, data security, and data storage. This helps you stay compliant with the regulatory and security requirements that affect your business.

Build on AWS
Build your next transformative application on top of AWS End User Computing services by leveraging extensive SDKs and open APIs that software companies, enterprises, and developers of any sort can integrate with to build your own services and solutions using EUC services as building blocks.

Service Unique Use Cases
Amazon WorkSpaces
Rapidly integrate employee desktop delivery for M&A
Provision desktops in minutes for software test and development
Provide persistent cloud desktops for classroom settings
Protect Highly Regulated and Sensitive Data

Amazon AppStream 2.0
Instantly deliver demos, trials, and training of your desktop application to any customer
Deliver 3D design and engineering applications to any computer
Develop a software as a service (SaaS) solution without rewriting apps
Stream lab and training applications to students

Amazon WorkLink
Give remote, mobile workers access to internal websites and web apps
Quickly access internal CRM, team wikis, training content, HR tools, specialized apps, and webmail providers
Enable access to project management tools like JIRA, Jenkins and Confluence
Amazon WorkDocs
Deploy enterprise file, sync, and share
Replace legacy network file shares
Build content rich applications
---
Get started with AWS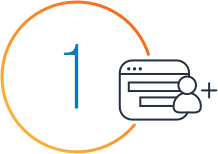 Sign up for an AWS account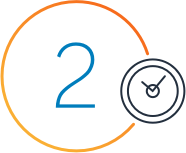 Learn with 10-minute Tutorials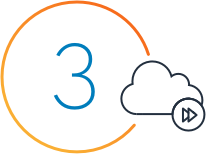 Begin building with step-by-step guides to help you launch your
AWS project
.