Online demos, trials, and training

Dassault Systems SolidWorks Corporation develops 3D CAD design software, analysis software, and product data management software. DS SolidWorks uses Amazon AppStream 2.0 to deliver trials of their flagship software - SOLIDWORKS 2018 CAD Premium, through MySolidWorks.com.
"Appstream 2.0 helps our prospects start their SOLIDWORKS trials in seconds through their browser with no downloads or installation on their local computer. Because AppStream 2.0 provides GPU optimized instances, our users have an experience indistinguishable from their local graphics workstation. This reduces the time it takes for users to complete trials of the latest version of SOLIDWORKS, in some cases from weeks to hours."
Suchit Jain, VP Strategy & Business Development, SOLIDWORKS
Read more »
Siemens uses Amazon AppStream 2.0 to provide virtual test drives, demo environments, and deliver training of its CAD software application, NX software. Siemens' NX is a powerful CAD software application that helps design and manufacturing customers deliver better products faster and more efficiently.
"AppStream 2.0 enabled us to seamlessly integrate virtual labs with our global digital learning platform "SITRAIN access". This enables our customers to apply what they have learned in practice – even in digital learning. Customers access a fully equipped virtual exercise workplace consisting of engineering software, simulated hardware, and process models. Customers don't need to download software and can access the labs from windows and non-windows devices. Amazon AppStream 2.0 provides every customer a dedicated instance, and in this sandbox approach, errors or experiments have no effect on a real system. Customers also have the ability to save and load their exercises as often as they want. AppStream enabled us to provide customers high-performance access from anywhere, anytime, with only an internet connection and a browser required."
Philipp Rieckborn, Head of Knowledge Management and Training, Siemens Digital Industries
"AppStream 2.0 provides us the ability to instantly deliver Siemens' NX for virtual test drives, software testing, and training. Previously, many hours were being spent on software installation and system setup for these activities. AppStream 2.0 solved this problem. With AppStream 2.0, we can deploy the latest version of NX and provide customers instant access to the application through their browser with no downloads, installs, or configuration required. And, the performance for our customers is indistinguishable from a powerful mobile workstation. We can now scale on-demand to any number of users we want to support. This makes it easier to help our customers get the benefits of the latest version of NX with reduced IT overhead."
George L. Rendell, Senior Director, NX Design, Siemens Digital Industries Software
PTC's technology helps industrial companies to create value for themselves and their customers. From hospital equipment with increased uptime and a spacesuit that is just as durable at half the weight, to more sustainable buildings and more efficient manufacturing— with the goal that each improvement helps to make our world a better place. PTC uses Amazon AppStream 2.0 to provide trial and beta testing for the market leading CAD/CAM/CAE software application Creo Parametric, as well as to deliver training on Creo to our customers.

"Amazon AppStream 2.0 enables us to quickly provide access to our users to test and provide feedback on our latest enhancements before they are released to market. This enables product management and our development team to promptly respond to changing trends and customer input, thus delivering the right product to market. Through our trial program, customers can explore the power of Creo without the need to initially purchase hardware. With our real-time simulation solution, customers can gain insight to the value of Analysis-Led Design right from their browser. Amazon AppStream 2.0 removes the burden of download and installation and provides a single click and go workflow directly from the browser, from any machine, anywhere."
Paul Sagar, VP, CAD Product Management, PTC

"PTC University uses Amazon AppStream 2.0 to serve out virtual machines (VMs) for all Creo Parametric courses in our virtual training catalog. The performance is on par with that of a local Creo installation, even for more graphics-intensive areas of the software like Creo Simulation Live. There is no latency like that of a conventional VM. AppStream 2.0 also saves us the administrative overhead and expense of imaging and shipping laptops all over the world to address customers' needs. It has allowed us to transform our business in the middle of a pandemic, something not possible without AppStream 2.0."– Matt Huybrecht, Education Development Manager, PTC"
Matt Huybrecht, Education Development Manager, PTC
Asteria Corporation is a software development and marketing company headquartered in Tokyo, Japan. Asteria Corporation is using Amazon AppStream 2.0 to deliver on-demand training and trials of their software "Warp", Handbook X, Platio, and Gravio.

"Using Amazon AppStream 2.0 we are able to stream our ASTERIA Warp software on demand for trainings and trials with no local installs or special hardware required. Users can now instantly access trials from any HTML5 capable browsers (Google Chrome, Mozilla Firefox, IE, and Microsoft Edge) from Windows and Linux PCs, Macs, and Chromebooks. No plug-ins or client software installations are needed. With AppStream 2.0's built-in features like auto-scaling policies, we are able to automate the process of standing up our hands-on seminar environments and visualize in real-time the number of units connected, utilized, etc. This insight helped us lower our overall IT management workload and reduce our overhead costs by 33%. AppStream 2.0 allowed us to have fewer IT resources dedicated to manage our backend, and refocus those resources on innovation and accommodate more attendees at scale."
Soonil Cha /Yuka Suzuki, Marketing Division, Product Marketing Department, Asteria Corporation
AVEVA uses Amazon AppStream 2.0 to deliver instant access to AVEVA Everything3D (E3D) in its on-demand self-training platform, AVEVA Experience anytime and anywhere. E3D is a graphics-intensive, 3D engineering design application used around the world for capital projects such as offshore oil facilities and power plants.
"We needed a way for our customers to train new users, retain their essential skills, and learn new skills with E3D. With 4,000+ customers across the globe, we had to standardize our training experience, and ensure it could be securely delivered to any engineer. We knew the cloud was the best way to deliver this, and with AppStream 2.0 we can configure a single instance of E3D and deliver it to any number of engineers training with AVEVA Experience anywhere in the world. Because AppStream 2.0 runs inside their browser, customers don't need to worry about configuring and securing their computers or network. They can immediately start learning E3D with a responsive, fluid experience that is indistinguishable from a native installation on a workstation."
Patrick Pando, VP Cloud Sales, AVEVA
DiSTI uses Amazon AppStream 2.0 to deliver virtual maintenance training solutions powered by the VE Studio platform to Global 500 companies and national defense organizations around the world. Catering to aerospace, defense, automotive, industrial, and medical industry cases, the use of AppStream 2.0 has been transformational to clients' while opening their eyes on how to deliver immersive virtual training to remote markets efficiently and economically. One client calculated over a 66% decrease in training delivery cost from a single course; reducing a traditional 3-day instructor-led technical certification course to 9 hours, while also improving student engagement and efficacy.
"AppStream 2.0 gives our customers an alternative to locally installed applications and training solutions. We needed a solution that delivered a user experience indistinguishable from a powerful desktop or laptop. We had two requirements – to use our existing applications and solutions without rewriting them and to have the ability to centrally manage the experience for a wide variety of global partners and customers. AppStream 2.0 gives our customers the power to remotely run graphically intense virtual training solutions, while efficiently managing content delivery.

Additionally, our sales and engineering teams can now leverage AppStream 2.0 to demonstrate our products and services to prospective buyers – all through an internet browser. With AppStream 2.0, we can show customers how they can reach their students in markets where traditional presentations or classroom delivery is either costly to setup or travel costs are prohibitive. On-site demonstrations used to take days, now we are able to deliver them remotely from our offices, without travel, in a matter of hours. What's not to like?"
Joe Swinski, President, DiSTI Corporation
The Global Artificial Intelligence network (GAIn®) is an initiative of MIcompany aimed at supporting the development of AI training to the global market. The GAIn portfolio consists today of more than 60 certified modules. GAIn is set-up as a network which means that network participants can leverage its highly standardized and scalable portfolio and training infrastructure, its certification protocol and systems, and expertise sharing event. GAIn® uses Amazon AppStream 2.0 to deliver their trainings and bootcamps virtually.
"Yearly, 1,000s of GAIn® training modules are taught around the globe to help organizations create value from AI. We were using an on-premises system in Holland to deliver the trainings but as we continued to expand globally there was a continued increase in latency. We began searching for a cloud solution that was scalable, and did not require a client download to use which led us to AppStream 2.0. With AppStream 2.0 our global and local customers can access our training environment for applications such as Model Operationalization, Deep Learning Essentials, and the AI Foundation over a browser with no latency in a controlled environment. The solution is integrated in our learning management platform, giving our participants a professional learning environment to practice with real-life AI-cases that works quick & easy but still has the ability to run intensive applications, apache workflows, and containerization."
Marnix Bügel, founder and managing partner of MIcompany
MathWorks uses Amazon AppStream 2.0 for hands-on MATLAB Deep Learning workshops with customers. MATLAB is a programming environment used by millions of engineers and scientists for algorithm development, data analysis, visualization, and numeric computation.
"AppStream 2.0 enables us to instantly deliver MATLAB to our workshop participants. Before using AppStream 2.0, customers had to manage unique software installations on different computers for every workshop. It could take up to 3 days to get everything ready.
Now customers don't have to install or configure anything for a workshop. They simply open a browser on their computer and instantly get started. With AppStream 2.0, we can scale on-demand for any number of customers. AppStream 2.0 reduced the time it took to deploy our workshops by 75%."
Roy Lurie, VP of Engineering, MATLAB Products, MathWorks
SaaS with no rewrite

Multiview provides powerful, easy-to-use financial applications to enterprises of any size for accounting and financial planning. Using Amazon AppStream 2.0, Multiview developed a robust software-as-a-service (SaaS) offering for their customers. AppStream 2.0 enabled Multiview to pivot their business to a cloud-first model without rewriting their application for the web.
"Many of our customers asked for a SaaS offering for our desktop application. While we could have rewritten our application as a web app, it would have cost millions of dollars and years of development. Instead, we simply deployed our application using AppStream 2.0 without rewriting any code. Now, we can instantly deliver our applications to any customer on the computer of their choice with a responsive and fluid experience."
Jamil El Ghazal, Director, Technology Services, Multiview Corporation
IHS Markit is a global leader in information, analytics and solutions for major industries and markets that drive economies worldwide. They are headquartered in London, UK and provide solutions for business, finance and government. IHS Markit launched a Software as a Service (SaaS) solution for their suite of Wall Street Office (WSO) applications without application rewrite. WSO Software includes customer positions, trades and portfolios and provides multi-asset class credit portfolio administration solutions for investment managers. It gives real-time visibility into portfolio performance and reduces manual entry, with additional features and integrations for a wide range of vital functions including compliance monitoring, accounting, reporting, loan origination, trade settlement, and more. Amazon AppStream 2.0 enables IHS Markit to deliver their WSO suite globally to customers through a web browser with no local install.
"A major win for us with Amazon AppStream 2.0 has been the ability to scale our SaaS infrastructure without procuring or managing any hardware and push out a high volume of releases within a short period of time. AppStream 2.0 allows us to take a singular image, automate its production, use release pipelines to apply the new image to a fleet and roll that fleet underneath a stack. AppStream 2.0 gives us immense flexibility and a silent zero downtime blueprint deployment. The amount of time required per WSO release has dramatically reduced from 40 hours to just 3 hours using AppStream 2.0. Looking ahead in 2022, we expect this to cut down further to just 1 hour per release! We have been able to eliminate 30-hours' worth of downtime with real time updates and no downtime. Customers have gone from an 18-months upgrade cycle to a 3-months cycle while being able to keep software up to date with latest features. Using Blue/Green AppStream 2.0 fleets, we are able to release WSO applications without impacting the internal or external user experience.
In terms of client facing benefits, AppStream 2.0 has afforded us the ability to federate our customer user access. A federated model is something we could not do using the traditional model with TS farms or RDP. With AppStream 2.0, customers have a single point of login to access their applications and complete their jobs. Each user gets a dedicated instance and never shares a virtual machine with other users. This is a huge win for us from an end user perspective as it allows us to eliminate the cross-user impact seen in the traditional model."
Ryan Church, Chief Technology Officer, WSO at IHS Markit
EXXETA is an AWS Consulting and Solution Partner in the automotive, energy, and financial services industries. The company is one of the leading IT consulting and system integration firms, with 11 locations in Germany (headquartered in Karlsruhe, Germany). With AWS, EXXETA provides standardized and individualized solutions for all market roles in the energy sector. EXXETA used Amazon AppStream 2.0 to launch SaaS solutions for their three flagship products - EXXETA Contract and Capacity, EXXETA Forecasting, and EXXETA Energy Trader.
"We have migrated our customer-base on-premises application delivery to the cloud with AWS. We are using Amazon AppStream 2.0 to deliver core customer-rich client-based applications in a SaaS model. We are leveraging AppStream 2.0 to launch single-tenant SaaS solutions and providing browser-based application access. Customers do not need to download or install any software or plugins, and can access the applications through a browser from any supported device. Customer feedback on the user experience has been great, as applications and data are co-located in AWS (better performance), and only encrypted pixels are streamed across the network. With Amazon AppStream 2.0, we have significantly reduced our Application and Infrastructure administrative overhead. In the previous on-premises environment, for every software release, we had to update the software on each endpoint device. Now, with AppStream 2.0, we update the image in AWS just once and every user gets the latest version of the software. AppStream 2.0 has also helped us improve our customer on-boarding process. Instead of spending weeks for customers to procure and install on-premises hardware and configure software, now we can on-board customers in just hours leveraging AWS infrastructure and AppStream 2.0 built-in features."
Sascha Gering, Sales Director at EXXETA
BiZZdesign uses Amazon AppStream 2.0 to deliver Enterprise Studio, the collaborative business change platform which provides indispensable insights into strategic business initiatives. Enterprise Studio allows its users to manage complexity, understand impact of change, enable transformations, and drive simplicity.
"Enterprise Studio is a Windows based desktop application that is the result of over 20 years of development. BiZZdesign strives to drive simplicity and we want our customers to easily access Enterprise Studio. To achieve this, we knew that we needed to move to the cloud and remove the need for customers to install applications on their desktops. With AppStream 2.0, we have the full functionality of our feature-rich desktop application globally available as an on-demand software-as-a-service (SaaS) solution in any HTML 5 browser. Now, we can deploy our software for a new customer anywhere in the world in a few minutes, while saving money and time for us and our customers. Using AppStream 2.0 reduced deployment cost by 92%."
Emiel Schuurman, VP Engineering, BiZZdesign
Civica are one of the largest providers in the health care insurance industry, managing over 2.7 million policies each year from 400 health care providers in the UK, Canada, and Australia. Their community care client management system is used to deliver responsive frontline care services and efficient administration for mental health, aged care, disability and child and family services. Civica developed a SaaS solution for their software without rewriting it using Amazon AppStream 2.0.
"We increasingly heard from customers that they wanted to stop purchasing, deploying, and operating infrastructure for our software. To meet the needs of our future and existing customers, we engaged with AWS and chose to utilize AppStream 2.0. With AppStream 2.0, we can deploy a full SaaS solution without rewriting it and now customers can start using our software in days instead of months without operating any infrastructure."
Claire Archbold, Senior Manager, Managed Services – Civica Care
Headquartered in Atlanta, Georgia, PowerPlan's solutions provide transparency into financial data for North American energy and utility companies. Their software integrates key financial and operational data to allow customers clarity into making strategic decisions and to stay ahead of regulatory changes. PowerPlan launched a Software as a Service (SaaS) solution and utilized Amazon AppStream 2.0 as a part of that strategy.

"We chose Amazon AppStream 2.0 to migrate away from our legacy RDP infrastructure to drive greater efficiency, flexibility, and a smoother customer experience. Additionally, utilizing this solution fits into our modernization and security strategy as another layer securing our customers' data.
Amazon AppStream 2.0 helps our cloud customers launch applications faster as compared to the legacy model. Using AppStream 2.0 session scripts, we have improved our Dev Ops and deployment processes. Another big win for us has been the end-to-end user single sign-on access that allows our cloud customers to get one-click access to PowerPlan, greatly simplifying the user experience."
John Budala, Chief Information Officer at PowerPlan
Mensch und Maschine (MuM), founded in 1984 and headquartered in Wessling, Germany, is a leading provider of Computer Aided Design, Manufacturing, and Engineering (CAD/CAM/CAE); Product Data Management (PDM); and Building Information Modelling/Management (BIM) solutions. They have 75 locations in Europe, Asia, and America. MuM is using Amazon AppStream 2.0 to deliver on-demand training, trials, and demos.
"At the start of the pandemic, several of our seminars were cancelled with the move to remote work. In wake of this, we had to quickly pivot to an on-demand delivery model of training, trials and demos to our customers across the globe. AppStream 2.0 has helped us reduce our administrative overhead by 75% and improve customer delivery. Some customers have called us on a Friday requesting a training on Monday. We have been able to make it happen because AppStream 2.0 provides high performance access from anywhere, anytime with only an internet connection and browser needed. Another significant advantage with AppStream 2.0 is the better compatibility with the security guidelines from our customers. All in all, AppStream 2.0 is the right technology for us to run online trainings and the MuM SaaS platform efficiently and with high performance."
Mr. Markus Pech, CFO at Mensch und Maschine
Sine Wave Entertainment has been at the forefront of metaverse technologies for over 15 years. Sine Wave launched "Breakroom," a software-as-a-service (SaaS) solution and virtual workspace, using Amazon AppStream 2.0. Breakroom is designed for non-technical users and enables anyone to configure and launch a virtual world experience. Sine Wave designed Breakroom for networking, meetings, and events–enabling its customers and users to create and access custom virtual worlds from anywhere, at any time, on almost any device. Powerful out-of-the-box capabilities give companies the flexibility and freedom to create virtually anything, limited only by their imagination.

"AppStream 2.0 has allowed us to deliver a cloud-based metaverse to the market. Since launching Breakroom on AppStream 2.0, our enterprise customers can instantly access the metaverse from any device. Rich, immersive, 3D virtual worlds require graphics-rendering capabilities that most consumers, business users, and students do not have on their laptops and tablets. Being able to render metaverse projects remotely using AppStream 2.0 has transformed our business."

Rohan Freeman, Founder, Sine Wave Entertainment

ByteSpeed is a major IT solutions provider headquartered in Moorhead, Minnesota. They have been offering custom IT hardware, enterprise networking solutions and IT services across the US for 21 years with a strategic focus to serve K-12 Education. ByteSpeed launched Computer Lab as a Service (CLaaS), a fully managed remote learning solution using Amazon AppStream2.0. CLaaS provides students quick and secure online access to applications such as Adobe CC and Autodesk for remote learning and virtual labs.
"With the onset of the pandemic, schools had to quickly switch to remote learning. To meet our customers' demand, we evaluated multiple solutions and discovered that on-premises deployment was not feasible due to complex hardware & software management, complicated licensing, lack of ability to scale, and high upfront costs. We selected Amazon AppStream 2.0 as it provided a secure, scalable and cost-effective foundation for CLaaS, with no upfront investments and no management overhead.
We engaged SynchroNet, an AWS Advanced Consulting Partner to help us with the project. Synchronet helped design the architecture, complete testing, build automation, and launch a pilot in 8 weeks. The feedback from the pilot was overwhelmingly positive leading to the launch of CLaaS in 2 weeks. Synchronet also helped us develop a custom usage dashboard providing schools user and organization level reports to optimize costs. Amazon AppStream 2.0 enabled us to save hundreds of thousands of dollars in hardware, licensing and management costs, while also reducing our onboarding process from weeks to just 1 day.
For education, this means students have greater access to learning resources and applications, regardless of platform or device. It doesn't matter whether they're using Chromebooks, Macs, or PCs, or whether they're in the classroom, the library, or at home. Amazon AppStream2.0 has helped us transform the student experience, enabling them to learn in ways they haven't had so far. This solution will continue to provide value for years to come as educators adjust to this "new normal" and look to leverage the extensive investment they have made in student devices."
Lucas Hulne, Chief Technology Officer, ByteSpeed
Change Healthcare is a leading independent healthcare technology company that provides data and analytics-driven solutions to improve clinical, financial and patient engagement outcomes in the U.S. healthcare system. Change Healthcare launched Software as a Service (SaaS) solution using Amazon AppStream 2.0 to provide its customers secure access to its analytics solutions platform.
"Change Healthcare sits at the center of the Healthcare industry. Facing a global pandemic, we have both the desire and obligation to use our resources and abilities to combat this crisis. Once the CDC established guidance for tracking COVID-19 cases in medical claims data, we created a comprehensive de-identified data set for use in disease research. This dataset allows researchers to go beyond simple counts and enables study of disease progression, intervention effectiveness, and impacts to the healthcare system.
In order to help ensure use of this dataset meets our rigorous data governance and privacy policies, Change Healthcare created a state-of-the-art data science platform on AWS AppStream, pre-populated with leading data science development tools and built-in real-time compliance checks. This platform not only hosts our de-identified claims data, but allows for linking of additional datasets in order to power more robust insights. AppStream allows us to create dedicated instances for each researcher, populated with tools they are familiar with. We can scale our environment up and down globally to meet customer demands without having to acquire, provision, and operate excessive hardware or infrastructure. We are able to now onboard customers in less than two hours as compared to days in the previous environments. This allows researchers to spend more of their valuable time combating this pandemic."
Tim Suther, Change Healthcare Senior Vice President & General Manager, Data Solutions
Compuware uses Amazon AppStream 2.0 to deliver Topaz on AWS as the industry's first cloud access to modern mainframe development with a comprehensive suite of mainframe development and testing tools designed to help developers, regardless of experience, understand and work on any program, no matter how old or complex, so companies can easily maintain and innovate with their mainframe investments.
"Topaz makes mainframe development easier for developers by providing a customized IDE, however an individual on-premises enterprise desktop deployment model for Topaz can be time-consuming when customers have hundreds of developers. AppStream 2.0 eliminates this problem. With AppStream 2.0, administrators can configure a single instance of Topaz on AWS and deliver it to any number of developers. By using AppStream 2.0, we reduced the time it took for our customers to deploy Topaz from weeks to minutes."
Chris O'Malley, CEO of Compuware

With deep technical expertise, Crayon helps organizations around the world transform, innovate, and scale real business value from their IT investments. Crayon uses Amazon AppStream 2.0 to deliver their global COR (Crayon's Online Room) platform, a hosted service that manages and streams their customers' software applications to end users. The COR platform empowers end users with cloud-based applications through a single interface.
"We needed to simplify software licensing, improve application management, and make it easy for end users to access their applications from a single interface. COR powered by AppStream 2.0 helps us accomplish all of this. We simply deploy our customers' applications on AppStream 2.0, centrally manage them, and let end users access the applications they need through COR on any device. Our customers can stop worrying about confusing application licensing and management across disjointed VDI environments or desktop deployments. And, we can reduce their cost with AppStream 2.0's simple pay-as-you-go pricing."
Erling Hesselberg, Vice President at Crayon Group
Datagenix Corporation, headquartered in Riverside, California, creates modern technology solutions for Health and Benefits payors. Datagenix provides Health claims processing and benefits administration solutions for Third Party Administrators, IPA, Self-administered employer groups, health insurance companies and Managed Care companies. Datagenix launched a Software as a Service (SaaS) solution for their ClaimScape Benefits Application Suite using Amazon AppStream 2.0, without any application modifications. The new SaaS delivery model enabled Datagenix to meet their customers growing demand for scalability, security, and to reach new market segments.
"We chose Amazon AppStream 2.0 to move away from our on-premises infrastructure to a SaaS model to drive higher efficiency, increase security and deliver an optimized customer experience. Our SaaS launch has eliminated the need for our customers to procure, deploy or manage local hardware and move from a CAPEX to an OPEX model. With Amazon AppStream 2.0, customers can just open the browser and access the application from any device - reducing customer onboarding time from 6 weeks to 1 day. We have received positive feedback from the customers and seen up to 2X faster application response times.
Security is really important to us and AppStream 2.0 has helped us develop a secure solution to meet the very high security bar of our customers and this industry. Applications and data are replicated in multiple AWS zones and only encrypted pixels are streamed across the network. Every user gets a dedicated instance and we do not run into noisy or nosy neighbor problems. Our SaaS solution runs on AWS, so we benefit from its world class and highly secure data center and network architecture."
Mark Oja, Chief Executive Officer at Datagenix
Esri Australia is the exclusive local distributor of Esri's world-leading Geographic Information System (GIS) software and a member of the world's largest group of ArcGIS specialists outside of the United States – the Boustead Geospatial Group. Through its Managed Cloud Service offering, the organization works with country's most progressive government agencies and commercial enterprises to provide fast, powerful and reliable mapping and spatial analytics capabilities hosted and managed in Australia, using Amazon AppStream 2.0.
"We have successfully partnered with AWS to deliver ArcGIS as a fully managed hosted platform. In order to extend this platform, we evaluated multiple Cloud desktop solutions and selected Amazon AppStream 2.0 for its reliable performance and multi-faceted functionality. It provides a diverse set of Graphics and non-Graphics instances enabling us to provide the best possible solution for a pay-as-you-go model. It also allows us to scale our environment up and down to meet customer demands without having to acquire, provision, and operate excessive hardware or infrastructure. Amazon AppStream 2.0 has also made it possible for our applications to be accessed from Windows and non-Windows devices. Since rolling out this solution, we have received positive feedback on the responsiveness and efficiency of the solution from our clients."
Robbie Calcutt, Manager Cloud Services, ESRI Australia
Fakhroo Information Technology Services (FITS) provides complete IT Solutions, Services, and Human Resources to help its clients to be more competitive and successful in this age of electronic business revolution. Their solution portfolio includes Business Applications and IT Infrastructure solutions. FITS is an expert System Integrator for Sage Software and launched a robust software-as-a-service (SaaS) offering to deliver Sage ERP to its customers with Amazon AppStream 2.0.
"To address customer demand and FITS future expansion, we were looking to deliver Sage ERP in a SaaS/Cloud model. Our goal was to move the on-premise client and server infrastructure to AWS and deliver the application in a browser. We engaged Crayon, an AWS Global Advanced Consulting Partner, to help us with the technical analysis and support our cloud journey. Crayon architected the SaaS/Cloud solution using Amazon AppStream 2.0 that enabled us to deliver the ERP solution in a browser without rewriting the application. This allowed us to turn a common monolithic solution into a true SaaS offer based on a per-user cost model. Our on-premise solution installation was complex, Crayon automated the entire installation and now we are able to reduce customer onboarding time from several days to few hours with AWS. We deployed the full SaaS solution in 90 days without rewriting the application and now our customers can start using our software in days instead of months without operating any infrastructure."
Abhishek Vishnoi, Manager – Software Solutions, FITS
Gerber Technology uses Amazon AppStream 2.0 to deliver Accumark, a 2D and 3D CAD software suite, designed specifically for the fashion and apparel industry. Today, the company provides integrated software and hardware solutions to more than 78,000 customers in the aerospace, construction, furniture, fashion & apparel, transportation, technical textiles, packaging, wind energy and sign & graphics industries, including over 100 Fortune 500 companies in 130 countries.
"Many of our customers were looking for an easier way to adopt our technology, and offering a cloud-based software-as-a-service (SaaS) solution for our products was the logical way to address that need. With AppStream 2.0, we have been able to efficiently deliver a cloud-based SaaS solution to customers without rewriting millions of lines of code, while maintaining one version of our application. AppStream 2.0 allows us to rapidly deliver our solution to a global customer base and keep enterprises up to date with the latest software at all times. Using AppStream 2.0 also provides dramatic savings in capital expenses for our customers, who no longer need to manage workstations to run our software, or go through costly software updates. Additionally, we have seen a 95% reduction in time to deliver and implement our solution in a workplace over traditional legacy methods such as physical software distribution channels."
Karsten Newbury, SVP and GM, Software Solutions Group
IronCAD is a CAD application that empowers engineers, increases productivity, and facilitates collaboration throughout the enterprise for equipment machinery manufacturers and fabricators. IronCAD uses Amazon AppStream 2.0 to deliver frictionless online trials of the IronCAD Design Collaboration Suite without any downloads or installs.
"AppStream 2.0 helps our customers start their IronCAD software trials instantly through their browser. We manage and deliver IronCAD trials through AppStream 2.0's graphics instances, so our customers' experience is indistinguishable from a powerful workstation. There is nothing to download or install. Customers simply fill out a form, and get started. This reduces the time it takes for them to complete a trial of the latest version of the IronCAD software, while accelerating our sales cycles. Moving to AppStream 2.0 increased our trials 40% in the first 3 months of deployment."
Cary O'Connor, VP Marketing at IronCAD
The MDESIGN group, headquartered in Bochum, Germany, develops and sells software for calculating machine parts. For more than 35 years, the MDESIGN Group has supported the digital transformation in mechanical engineering by providing powerful engineering tools and systematizing technical content. Today, MDESIGN forms the brand core of this group. The calculation, design and optimization software for machine parts is now used by more than 35,000 designers and engineers as well as at more than 500 universities and technical colleges worldwide. At the beginning of 2021, the MDESIGN Group introduced the 'MDESIGN Streaming Service', a SaaS solution that runs on Amazon AppStream 2.0. This created a way for MDESIGN customers and users to use MDESIGN at any workplace, at any time.
"Until the end of 2020, our customers needed to download MDESIGN, install it on a local workstation, and activate it with a license code. For the best experience, customers also needed a powerful workstation. Now, our customers around the world can access MDESGN through a browser. Customers can quickly and securely perform calculations, designs, and optimizations of machine elements and assemblies and their documentation online without installing MDESIGN locally. With the MDESIGN Streaming Service, they can use the latest version of MDESIGN on any workstation with Internet access - even on Mac or Chromebook. We launched the MDESIGN Streaming Service as a SaaS solution using Amazon AppStream 2.0 without rewriting the application. Amazon AppStream 2.0 allows us to create dedicated instances for each user and provide our customers with an experience that is indistinguishable from their local workstations. Thanks to Amazon AppStream 2.0, customers experience a smooth and responsive, up-to-date version of MDESIGN - available anywhere online - without download, installation or configuration. We can scale our environment up and down globally to meet customer needs without having to purchase, deploy and operate excessive hardware or infrastructure."
Dr. Thomas Marquardt, CEO at MDESIGN Group
Since its inception, Media Interactiva has been one of the companies chosen by the leading certification firms worldwide, who trust them for the development, testing and localization of certification exams and practice tests from simple linear to complex simulated elements. Media Interactiva uses Amazon AppStream 2.0 to stream application training to any customer's device, without any downloads or installations.
"We started using Amazon Appstream 2.0 to make our product catalog less dependent on local software licenses and facilities. We wanted to transition to a cloud version of our Office Practice Tests product that we could easily stream to our customers to help them prepare for certification exams. With AppStream 2.0 our students can remotely access our product from a browser and can quickly begin completing exercises that prepare them for their official certification exam. This solution has proved to be especially useful for users operating using Macs and operating on Linux."
Benito Castellanos, CTO at Media Interactiva
Info Tecnos Consulting (ITC) Company is a software development and consulting firm headquartered in Tokyo, Japan. ITC is using Amazon AppStream 2.0 to deliver their flagship software suite, The Rosic Human Resource Management System, in a SaaS model.

"Leveraging Amazon AppStream 2.0, we were able to easily transform our legacy Rosic Cloud software application into a modern, SaaS application, accessible to users anywhere around the globe, with the security, reliability, and performance of AWS Cloud infrastructure. Instead of rebuilding the application from the ground up, Appstream 2.0 allowed us to simply change the way Rosic Cloud software was delivered and consumed, meeting the demands of our customers and their modern workers. Today's workers are on the move, working from different device types throughout the day. AppStream 2.0 delivers our application to customers, anywhere around the globe, from any device type that has a browser. Transforming traditional software into a SaaS application with AppStream 2.0 requires no rewriting of code, which reduced the IT resource requirements to modernize our solutions. The ease at which we were able to securely launch our SaaS service using AppStream 2.0 allowed our team to shorten service delivery time by 50%. Now we're able to meet global customer demand and deliver our Rosic HRMS application suite through a browser, allowing our customers greater flexibility."
Kiminari Ogura, Director, Info Tecnos Consulting Co., Ltd.
Sage is the global market leader for providing business management solutions comprised of accounting, financials, enterprise management, people & payroll, and payments & banking. Sage serves three million customers across 23 countries and is used by more than 7,500 Accountants and Tax Agents. Its Sage HandiTax module processes more than 6 million tax returns a year, representing approximately 40% of all ATO tax agent prepared lodgments. Sage is using Amazon AppStream 2.0 to deliver a robust Software-as-a-Service (SaaS) offering for their flagship software "Sage HandiSoft".
"In working closely with our Accountant customers, we recognized the need for a staged approach in delivering our market leading Handisoft Application Suite as a cloud solution. Our customers were looking to address immediate cost, security and accessibility concerns related to managing their own IT infrastructure, whilst at the same time looking to benefit from new cloud technologies. Through our partnership with AWS and its Amazon Appstream 2.0 technology, we launched Handisoft Online in January 2020. It's a managed service, accessible from any web browser on any device, that delivers our entire Handisoft suite as a SaaS solution.
With the criticality of remote work that the COVID-19 pandemic has introduced we are grateful to AWS for their support in helping us deliver Handisoft Online at an important time of need, and allowing us to stay focused on releasing our next generation of cloud native applications for Accounting firms."
Kerry Agiasotis, Executive Vice President APAC, Sage
Screening Eagle Technologies provides a full-stack inspection solution that combines software and portable sensors to deliver reliable data for construction and asset maintenance decisions.
Screening Eagle uses Amazon AppStream 2.0 to seamlessly integrate and deliver their engineering application (Screening Eagle Insights) as part of their web-based applications suite (Screening Eagle WorkSpace). By delivering this suite as a software-as-a-service (SaaS) solution, Screening Eagle optimizes their continuous improvement/continuous development (CI/CD) workflows and their end user experience. Learn more in the Screening Eagle blog.

"One of our most complex engineering developments is a Windows based application called Insights. Leveraging AppStream 2.0, Insights can be delivered instantly to our end users. Our end users used to spend countless hours installing software, managing licenses, and setting up their systems. This problem was solved with AppStream 2.0.

Thanks to AppStream 2.0, we can deploy the latest version of Insights and provide our end customers with instant access to the application through their browser without the need to download, install, or configure software, while delivering the same performance as if they were in front of a powerful GPU-based workstation. We can now scale on demand, supporting any amount of end users with flexibility, scalability, and organizational agility. With zero overhead from an IT and support perspective, it's easier for us to help our customers take advantage of the latest version of Insights. We can now provide a seamless experience that transitions between Insights and web applications on any operating system or device."

Jesús Hormigo, Chief of Cloud and AI, Screening Eagle Technologies
Software Defined Automation (SDA) is a leading innovator in Programmable Logic Controller (PLC) lifecycle management based out of Boston, US. SDA empowers automation engineers to turn factories into software systems with cloud and modern software development tools. SDA launched DevOps and TechOps software-as-a-service (SaaS) solutions using Amazon AppStream 2.0, enabling DevOps for PLCs through Git-based code versioning and collaboration, and TechOps for cloud-based management of conventional and virtual PLCs. SDA's virtual PLC solution delivers independence from proprietary controllers on x86 servers at the edge.

"By leveraging Amazon AppStream 2.0, we were able to implement the IDE-as-a-Service feature in record time and integrate seamlessly with the other solutions in our stack. Automation engineers can now access the right version of IDE in seconds, with no need to install and maintain software on their local machines. With this tight integration between Amazon AppStream 2.0 and SDA TechOps and DevOps, automation engineers can now manage the entire lifecycle of PLC projects in a secure and reliable environment."

Josef Waltl, Co-founder and CEO of Software Defined Automation

Wood is a global organization providing performance-driven solutions across the energy and the built environment sectors. Combining decades of experience and engineering innovation, Wood is always on a quest to unlock new value, digitizing and automating their trusted engineering toolbox to create integrated designs that are responsive to changes through the construction and operational phases. Continually evolving and delivering connected design solutions, Wood's suite of subsea engineering software packages, Flexcom, DeepRiser and PipeLay, are now available to clients on the cloud via Amazon AppStream 2.0.
"Amazon AppStream 2.0 has enabled us to quickly respond to our clients' need for a simpler, more expandable and flexible access model. In a short timeframe our modelling tools are now available as SaaS. Wood's clients can now perform their numerical simulations on the cloud, offering instant computational scalability during busy periods, along with the flexibility to spread operational costs evenly across various offshore engineering projects. The reduction in capital expenditure for expensive hardware is complemented by efficient management of software fees via an hourly-based licensing system. As a lump-sum purchase is no longer required, this significantly reduces up-front costs and makes our software more appealing to new potential clients. We see Amazon AppStream 2.0 as a step towards the provision of more cloud-based solutions, and we envision further partnering with AWS as we support clients through their digital transformation of traditional engineering delivery."
Matt Kirk, Senior VP of Specialist Engineering & Consulting at Wood
Specialized applications
COREXPERT by TEAMWORK is an AWS Advanced Consulting Partner based in France with 12 years of experience delivering technology projects. COREXPERT was recently acquired by TEAMWORK group, and quickly needed every user to be able to securely access their SAP environment through SAP GUI. With AppStream 2.0, the entire deployment took only two days.
"Once TEAMWORK completed the acquisition of COREXPERT, both business teams needed to access TEAMWORK's on-premises SAP environment. To do this, we had to provide COREXPERT users an SAP GUI client and enable secure access to our network. However, many COREXPERT users have Macs. There was no easy way to install and manage the full desktop version of SAP GUI for these users, and we couldn't securely connect them to TEAMWORK's network and SAP environment.
AppStream 2.0 solved both of these problems. We deployed one version of SAP GUI on AppStream 2.0 within TEAMWORK's network, and streamed it to every user. With AppStream 2.0, COREXPERT users instantly access the full Windows desktop version of SAP GUI on their Macs. They simply open a browser, sign in with their existing credentials, and quickly start using the full desktop version of SAP GUI.
Now, we maintain a single version of SAP GUI on AppStream 2.0, and the entire team can access it through any computer. We don't need to worry about application deployment, or managing VPN connections to our SAP environment. The entire deployment completed in under two days."
Alexis Dagues, CEO of COREXPERT, a TEAMWORK company
Cuebiq is a geospatial intelligence and data development company based in New York, NY. Cuebiq provides a privacy-safe framework for processing high-quality location data for users. They started using Amazon AppStream 2.0 to launch Linux instances for their users.
"In Cuebiq we are always looking to drive enhanced privacy and security for our platform as a service, Workbench, and our Security Team was in charge of scouting ways to improve control and audit of the activities that occur within our platform. That's when we found Amazon AppStream 2.0 and started using it to provision our end users access via browser isolation. We were impressed to see that our data scientists did not even notice that they were using anything other than the Windows AppStream 2.0. AppStream 2.0 environment runs perfectly integrated with other AWS services such as Route53, Transit Gateways and Cloudwatch, allowing us to greatly reduce both testing and deployment complexities."
Walter Ferrara, Chief Information Security Officer at Cuebiq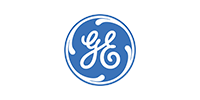 GE Renewable Energy harnesses the earth's most abundant resources – the strength of the wind, the heat of the sun and the force of water; delivering green electrons to power the world's biggest economies and the most remote communities. Amazon AppStream 2.0 let GE's IT team simplify their application management process by giving their global business units the ability to securely manage their own applications.
"Over the last five years, our application grew from a single deployment to a global user base with data stored across the world. It was simply unmanageable for central IT to patch and update the application across every location and maintain backend databases for each of them. We decided to consolidate our databases on AWS, but also needed to simplify application management, and of course keep our application close to our database to ensure the performance our users had.
We needed a solution that was easy to deploy, simple to manage, and highly scalable that didn't require us to rewrite our application. Typical application streaming solutions required purchasing expensive licenses, procuring and deploying infrastructure, and building out and operating complicated environments. And, on top of all of that we would continue to be the single team that had to build, patch, and maintain applications. The solution couldn't scale.
Instead, we chose Amazon AppStream 2.0. With Amazon AppStream 2.0, we don't operate any infrastructure, and scale on-demand to any number of users. And, we're no longer the single team maintaining applications for each business unit. We simply configure a golden image, and let each team manage their application on it. This saves us days of work every month as we grow our deployment from hundreds to thousands of users."
Glorius Gaduang, Principal Cloud Architect, GE Renewable Energy
Samsung Engineering is a leading engineering, procurement, construction and project management company. Samsung Engineering needed to expand internationally, but their on-premises infrastructure made it difficult to deliver the graphics-intensive applications in the Hexagon engineering software suite to their employees and partners around the world. They chose Amazon AppStream 2.0 because it offered the best performance for their needs while also reducing costs. Read the full case study here.
"Our on-premises infrastructure was not set up to collaborate with our international partners, and expanding this infrastructure to meet our needs was cost-prohibitive. With AppStream 2.0, we've been able to build a global collaboration model while also reducing our operating costs by 30%. Delivering these solutions with the scalability and flexibility of AppStream 2.0 are a clear benefit that allow us to operate globally."
Jeonghoon Lee, Senior Cloud Architect, Samsung Engineering Co.
A crucial question during mergers and acquisitions is how to quickly and seamlessly extend one company's core business applications to users throughout the newly formed company. This question arose during planning for the 2018 merger of Tidewater and GulfMark Offshore, two leading providers of services for the offshore oil and gas industry.
"By using AppStream 2.0, the expanded Tidewater organization can provide access to SAP BPC worldwide with almost no latency, not only for that quadrupled user base but also for a virtually unlimited number of additional global users. "With AppStream 2.0, we've moved the SAP BPC front end and back end closer together, so our global users are reporting much better performance," says Adams. "We can even extend SAP BPC to locations where distance once made it unusably slow. It is such a relief to be able to deliver SAP BPC over AppStream 2.0 instead of having to install 40-GB VMs all around the world."
Kevin Adams, Global IT Infrastructure Manager, Tidewater
Read the Full Case Study - Tidewater Uses Amazon AppStream 2.0 to Deliver Vital Applications Worldwide
Vanguard is one of the world's largest investment companies, offering a large selection of low-cost mutual funds, ETFs, advice, and related services. Vanguard uses Amazon AppStream 2.0 to deploy a secure sandbox system that allows internal users to experiment with AWS and software in a safe, isolated environment.
Zinus is a rapidly growing eCommerce mattress and furniture company headquartered in South Korea. Using its innovative compression packing technology, Zinus ships mattresses efficiently by putting them in small boxes. In terms of cumulative mattress sales, it's the number one seller on Amazon.com. Based on its success in the North American market, Zinus is currently expanding to new regions including China, Japan, and Europe. Zinus uses AppStream 2.0 to simplify its management, strengthen its' security, and enable easy, external access to SAP GUI. Read the full case study here.

Contractors & remote employees
Evari GIS Consulting Inc. (Evari) was founded with the purpose of bringing value to clients through high-quality implementation of Geographic Information Systems (GIS) and related technologies. Evari leverages the Esri Technology Stack (ArcGIS) and AWS to provide innovative solutions for a broad range of municipal planning, biology, traffic, street lighting, stormwater, utilities, AEC and asset management projects. Evari uses Amazon AppStream 2.0 to deliver ArcGIS Pro to a browser on any computer, so their employees can work from anywhere.
"At Evari GIS, we are cloud natives. Since our founding in 2009, Evari GIS has run on AWS. We are confident our commitment to the cloud will continue to be a competitive advantage in the coming years. The GIS market is rapidly evolving with many customers moving to GPU-intensive applications, such as ArcGIS Pro. AppStream 2.0 enabled us to access ArcGIS Pro through any browser on any computer. Our team of consultants simply open a browser and start working. AppStream 2.0 lets us work with customers using ArcGIS Pro from anywhere, and costs at least 70% less than upgrading our current solution. AppStream 2.0 helped us leverage all the advantages of running GIS in the cloud without compromising on price or access to the newest software."
Ari Isaak GISP, Founder and CEO, Evari GIS Consulting, Inc.
The Korean Ophthalmological Society migrated its legacy Picture Archiving and Communication System (PACS) server to Amazon AppStream 2.0 to stream ophthalmologic imaging studies, such as retinal photographs, optical coherence tomography images, visual field tests, and optical biometry, to 80 university eye doctors nationwide.
Recent advances in eye imaging help ophthalmologists assess eye diseases, especially vision-threatening diseases like age-related macular degeneration, diabetic retinopathy, diabetic macular edema, retinal vascular diseases, and glaucoma. Previously, doctors were only able to view medical images using the PACS system while they were physically in the hospital treating patients with eye diseases. This was inefficient and caused delays especially for research and clinical trials that include numerous institutions and hospitals. This challenge drove researchers to seek a centralized system to collect medical images from multiple sites. Now, by using AppStream 2.0, university doctors and researchers have the ability to analyze digital images anytime and anywhere on their own devices, which helps advance research and saves time and space for researchers.
"AppStream 2.0 has provided researchers with three great benefits in conducting nationwide eye research. First of all, it eliminates space and time constraints. Secondly, it makes it easy to use traditional desktop-based solutions in the cloud without any development. Last but not least, it provides an easy user experience."
Professor Sang Jun Park, ophthalmologist at Seoul National University Bundang Hospitaland assistant administrator of the Epidemiologic Survey Committee of the Korean Ophthalmological Society (KOS)
ROK Technologies provides organizations over 75 years of combined experience with geo spatial information, including location analytics, support, cloud management, cloud infrastructure and ArcGIS for server hosting. With Amazon AppStream 2.0 and AWS, ROK migrates customers' entire geographic information system (GIS) workflows to the cloud.
"Over the last 10 years, GIS technology evolved from simple desktop apps to powerful GPU based applications with 3D rendering. Today many customers are moving their infrastructure to the cloud, but still run applications like ArcGIS Pro on local computers. This creates two problems for them. First, our customers are mobile and need to work from anywhere. But with GPU based applications becoming the norm, they need to purchase, manage, and operate powerful desktop workstations that aren't mobile. Second, they're spend increasing amounts of time moving 3D GIS data to and from their workstations and the cloud.
AppStream 2.0 solves both of these problems. AppStream 2.0 lets our customers work without workstations. They simply manage their applications on AppStream 2.0 and stream them to a browser on their laptop. Also, AppStream 2.0 helps accelerate our customers' GIS workflows. Because AppStream 2.0 runs on AWS, it provides a direct connection to our customers GIS data and infrastructure in cloud."
Jason Harris, CTO, ROK Technologies
Talent Inc. helps 5 million customers turn first impressions into lasting impressions. Rooted in the science of resume writing and the art of interviewing, Talent Inc. has evolved to offer a full suite of technology-enabled career services, aimed at empowering individuals to own and grow their professional brand. Talent Inc. uses Amazon AppStream 2.0 to securely provide access to the applications and content their global workforce needs.
"With employees around the world, we needed an easy to manage solution that provided access to applications they needed to work without downloading anything to their local device. The traditional way of supplying laptops was challenging to secure, and with GDPR on the horizon we needed a solution. We considered various virtual desktop solutions, but they were challenging to manage, and our employees only needed access to a few applications. Instead, we chose Amazon AppStream 2.0. With Amazon AppStream 2.0, we simply configured one application image for our users and they now open a browser to access the applications and data they need, with nothing stored on their local device. Amazon Appstream 2.0 allows us to support privacy by design as we expand globally. This not only helps us retain top-notch GDPR compliance, but also prepares us for any new country-level legislation we may see in the coming years."
Michael Henderson, CTO at Talent Inc.
Veolia is the global leader in optimized resource management. With over 171,000 employees worldwide, the Group designs and provides water, waste and energy management solutions which contribute to the sustainable development of communities and industries. Through its three complementary business activities Veolia helps to develop access to resources, preserve available resources, and to replenish them. Veolia looked to AWS to create a digital atmosphere in the company and needed to make all of its' applications available to its employees through a HTML5 browser and internet to complete their digital transformation.
"We began working with AWS because we wanted to create a digital atmosphere in Veolia. We chose AppStream 2.0 because it allows us to deliver our applications to our users securely, anywhere and at any time. The stack is now used by 300 people at the same time and running 24/7."
Catherine Bréda, Application Transformation Squad Leader, Veolia
Computer labs
When two Cornell University instructors wanted to improve student access to course resources, they turned to the cloud. By using cloud-based virtual desktops and application streaming services, every student could access the same application on any device. Cornell University adopted cloud solutions to achieve outcomes like increased in-class interactivity, eliminating the need for visits to the on-campus computer labs, and an improved experience for distance learners.
East Tennessee State University (ETSU) is a public research university providing both undergraduate and graduate programs to some 14,000 students. ETSU needed to provide remote students with computer lab software and turned to Amazon AppStream 2.0 to do this successfully.
"Our students needed to access a range of critical applications for their courses like statistics, engineering, digital media, robotics, computer science, and more to complete their course work successfully. We turned to Amazon AppStream 2.0 to make this happen and we were up and running in a matter of days. Now we have 1,300 students at both the graduate and undergraduate level using AppStream to complete their courses. Since AppStream is reliable and easy to use we have seen a significant decrease in help desk requests from our students. It has replaced the need for physical computer labs and students can now access and run performance heavy applications from their own devices."
Dr. Karen King, CIO, ETSU
By using Amazon AppStream 2.0, Fife Public School's students can now access applications from anywhere, anytime, on any device. Fife Public Schools in Washington aspires to be a top-tier learning organization in which all students are being prepared for college, career, and life. Fife School District provides a device for every kid in the district. While the kids automatically got access to some applications, there were certain programs they couldn't access, especially those used in CTE (Careers in Technical Education) classes. In addition to providing equitable access with Amazon AppStream 2.0, the district turned labs back into learning spaces, which saved the district money it would have otherwise spent on building costs.
Keele University is based in Staffordshire, UK and is renowned for its breadth of teaching and research. With the onset of the Covid-19 pandemic at the beginning of 2020, Keele University started using AWS to host their apps and web services. They wanted to securely run apps online without having to store data on local devices and to deal with cumbersome client downloads. They adopted AppStream 2.0 and started hosting apps in the Ireland data center.
"The launch of Amazon AppStream 2.0 in the London Region will be a big win for us. Several of our complex research apps are hosted on AppStream 2.0. With the successful trial of AppStream 2.0 beta in London, we have tested our student record system and experienced a 9x improved latency compared to the Ireland region. With AppStream 2.0, we can provision apps remotely to our users off-campus, so that they don't need to go through VPN or come to campus physically. We are able to make apps and resources available to them online, with no downloads or installs required. Given the general availability of AppStream 2.0 in London, we continue to explore with our enterprise team other apps that we can make available in AppStream 2.0."
Alex Goffe, Head of Operations & Infrastructure, Keele University
Macquarie University is a public research university based in Sydney, Australia with over 30,000 students and more than 100 undergraduate and postgraduate degree programs. Macquarie uses Amazon AppStream 2.0 to make geospatial, statistical, and numerical computing software available to students and faculty across the entire university.
"AppStream 2.0 has enabled us to offer applications that students require for their coursework without the need for users to download, install, or configure any software. Using AppStream 2.0, our students can access their applications and files from anywhere, on campus or off campus, and from any device. AppStream 2.0 has allowed us to decommission aging server and storage hardware in favor of a fully-managed solution in the cloud."
Grant Sayer, Director of Infrastructure and Applications, Macquarie University
Radboud University is a comprehensive, international, student-oriented research university located in Nijmegen, the Netherlands. Radboud uses Amazon AppStream 2.0 to administer course examinations to Computing Computer Science students using Chromebooks.
"We needed a way to allow more than 500 students to simultaneously access NetBeans as part of a final examination. AppStream 2.0 was able to scale to meet our needs. We installed our applications on AppStream 2.0 and populated the examination hall with Chromebooks. Students were able to simply open a Chromebook and start working."
Bram Daams, C&CZ, Faculty of Science, Radboud University
The University of East London (UEL) is dedicated to supporting students to develop their skills, emotional intelligence and creativity. Historically, UEL has used an on-premises remote app system and VPN to grant access to remote working for their central student application system. They wanted to migrate away from the legacy solution and take an approach that offers greater flexibility and optimizes user experience. They have adopted AppStream 2.0 from AWS to rapidly expand their capabilities in order to better support their students and staff application streaming requirements.
"We are looking forward to the general availability of Amazon AppStream 2.0 in the London Region. Having successfully completed the AppStream 2.0 beta pilot in London, we are able to simplify the user experience and reduce latency. Our students can seamlessly access a wide range of remote learning applications from almost any device of their choosing. Early indications are that we are able to deliver a 7x performance improvement by hosting apps locally in the AWS London Region versus the Ireland Region. This has significantly reduced latency in running reports against our student record system – SITS. AppStream 2.0 provides greater security, agility and the ability to quickly scale instances up or down to meet the changing needs of the business. The local availability of AppStream 2.0 will allow us to provide a good student experience and faster application runtimes to our staff."
Steve Head, Deputy Director - IT Services, The University of East London
Virtual desktops with selective persistence
Sunrider International was founded in 1982 by Dr. Tei-Fu and Dr. Oi-Lin Chen. Their passion for helping others led them to create a business providing herbal products that enable people to achieve optimal health and wellness while living happier, more balanced lives. Sunrider is a growing global enterprise that operates in nearly 50 countries and territories. As a global organization, Sunrider wanted to maximize hybrid work flexibility, reduce IT administration overhead, and maintain a strong security and compliance posture. They needed a solution that would give remote employees and contractors access to remote desktops from their personal devices, without the need for high-touch VPN management or remote desktop solutions. Security and compliance requirements mandated that no unmanaged hosts could be on the network.
After deploying Amazon AppStream 2.0, approximately 450 Sunrider employees and contractors (across 30 countries including the US, UK, Singapore, South Korea, and Malaysia) now securely access the applications they need without the risks associated with unmanaged devices.

"We looked at deploying laptop hardware but the cost of the equipment, security risk, deployment overhead, and support was unfavorable. We examined various virtual solutions and AppStream 2.0 came out so far ahead of the other solutions that this was a no-brainer for a global environment."
Gareth Hooper, CIO
"In the midst of our digital transformation, time and complexity are critical components. With AppStream 2.0, I had confidence that our team could deliver an effective solution in a timely manner. Having the ability to leverage our infrastructure-as-code (IaC) methods and knowledge is a big advantage of AWS. With our IaC pipeline, we were able to rapidly deploy an entirely new VPC serving AppStream 2.0 for our APAC employees. "

Joshua Mathews, Manager, Automation, and Sec Ops

"From an infrastructure perspective, it is easy to price, engineer, administer, monitor, and support our end users' experiences. With AppStream 2.0, we have been able to save a lot of money due to not needing to provide physical company assets to users."

Thi Nguyen, Systems Engineer