Amazon GameLift
Dedication makes all the difference. Get best in-class dedicated game server hosting with Amazon GameLift.
NEW
Enabling a Consistent Authorization Experience
Now Amazon GameLift provides you consistent Identity and Access Management features, including Resource-Level Controls and Tag-Based Authorization.

The Amazon GameLift Difference
Let's face it. Server infrastructure can make or break your multiplayer game. Without reliable gameplay experiences, players will go elsewhere. That's where Amazon GameLift comes into play. Dedicated game server hosting in the cloud means minimizing latency and wait time, and maximizing cost savings. The difference is in the numbers:

45 ms
global median latency
Deliver games to players around the world without adding lag.
Learn more »
Up to 70%
compute cost savings compared to colocation solutions
Autoscaling and Spot instances mean you get reliable compute for reliably low costs.
Learn how»
100 ms
match start time
Instantly get player groups into game sessions.

Accelerate Your Game Development
Ship your game faster and quickly bring players the gaming experience they expect.
NEW Create and customize your game server in minutes
Building a multiplayer game is now possible for studios of any size and experience. With GameLift Realtime Servers, quickly create and customize your game server with just a few lines of JavaScript.
Automatically scale server capacity with player traffic.
Be prepared for unexpected spikes in player traffic, but stop paying for idle server capacity when there's low player traffic.
Flexible matchmaking
Use your own matchmaking service or our customizable solution, FlexMatch, to create competitive matches based on rules you define.
No downtime for updates
Keep servers live and players playing 24/7 by using Amazon GameLift, even when releasing updates or new content.
Support cross-platform play
Connect your community across devices and broaden your pool of players for potential matches.
Works with your existing engine and workflows
Whether you use a AAA engine like Unity, Unreal, Lumberyard or a homegrown C++ solution, the Amazon GameLift SDK easily integrates to get your servers up and running in the cloud.
What our customers are saying
Trusted by studios of all sizes
---
Get Started with Amazon GameLift
Creating or running an online multiplayer game? Get your dedicated game servers up and running with Amazon GameLift in three easy steps.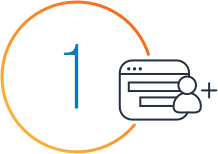 Sign up for an AWS account
It takes less than five minutes to sign up and is completely free to register with
AWS Free Tier »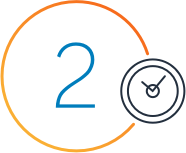 Start testing Amazon GameLift by using our sample game client.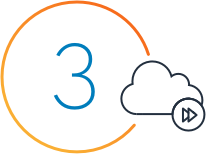 Learn how to deploy a game server with our sample game server and see the live player and session data you created in the Amazon GameLift dashboard.
Sign up now »
New
Looking for more gaming solutions?
Amazon Game Tech brings together solutions from across Amazon, for every stage in your game's lifecycle.
Learn More